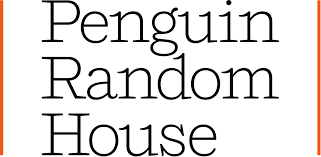 Effective October 1, Penguin Random House (PRH) changed its licensing terms for public library ebooks, discontinuing its longstanding one-copy, one-user perpetual license model, and establishing a two-year access model. In addition, prices for library licenses were lowered, with adult titles now capped at $55 (or $57 for DK titles), YA titles at $45/$47 (DK), and children's titles at $35/$37 (DK). Any PRH ebooks purchased by any library prior to October 1 will remain a perpetual license. A separate program will allow academic libraries to continue purchasing perpetual licenses at "significantly higher" prices, according to an announcement by Skip Dye, VP library marketing and digital sales and VP sales operations for PRH.
"The key area of price reductions is for our bestsellers, our most heavily circulated titles, which make up the vast majority of our library sales," Dye told LJ. To launch the new terms, PRH is also having a promotional sale on dozens of new releases through December 31, he added. "Among our newly tiered pricing lists there are a relatively small number of our titles that show an increase in price. We will keep on reviewing their pricing, and expect to make further adjustments for them over time."
In a column published in the American Library Association's (ALA) American Libraries magazine, Alan Inouye, public policy director for ALA's Washington Office and director of the Office for Information Technology Policy, gave qualified praise to the change, describing it as "neutral or even a bit positive for U.S. libraries, although the impact on any specific library will depend on its circumstances…. This reduction will enable more libraries to lend PRH titles generally, especially those on the backlist."
But the change has had its share of critics as well, with many noting that PRH frontlist titles are still very expensive, and the perpetual access model helped libraries build lasting backlist collections.
NEW ENDING
"It's kind of a mixed bag for libraries," Michael Blackwell, director of St. Mary's County Library, MD, and Communication and Advocacy Work Stream, ReadersFirst, told LJ. "Many high-demand titles might become more cost-effective. If they reduce their price on top-tier authors and give [libraries] two years, and that title gets a lot of circulation in two years at a lower price, obviously [libraries] are getting a better return. We might be able to buy more of those top-tier titles."
However, Blackwell described the loss of the perpetual one-copy, one-user license option as a key drawback. While he acknowledged that most titles do experience a significant decline in demand within a few months after publication, the perpetual license "allowed us to keep important, high-circ titles that we'd want to keep in our collections over time, rather than having to constantly repurchase them. I'm not going to say that guaranteed long-term preservation, but at least it was a start at building deep and varied long-term collections."
"We'll be blowing our budget and brains out reordering John Grisham forever," Susan Caron, collections and membership director for the Toronto Public Library, was quoted in a post about the change on readersfirst.org. Aside from the cost of repurchasing titles, Caron added that choosing whether or not to renew backlist titles is already an overwhelming task at a system that circulates more than three million ebooks per year. Having one of the big five publishers offer perpetual access had helped mitigate this challenge somewhat. "We're very disappointed. Solid, deep collections, which we've been trying to build, will become more ephemeral. Ebooks will become the temporary bestseller collection rather than a comprehensive digital collection that complements and provides an alternative to print."
Cathy Mason, digital downloads administrator for Columbus Metropolitan Library, agreed, commenting in the post that "I'd much rather spend the extra $10 for access to a title we get to keep forever. Metered access is best suited to titles that are more of a risk. I've always hated that Stephen King is a 12-month author. I [have been investigating] books and series that go out of print that we still have in e. 'Bluford High' is super popular here but hasn't been available for purchase in print for years."
Tom Mercer, director of digital products for bibliotheca and its cloudLibrary platform, said that he had heard mixed reactions from customers as well, but noted that, on the positive side, "even if it's just 10 to 15 percent cheaper, for big libraries, this is an extra couple of copies that could make a big difference in their holds list."
Following PRH's August 30 announcement of the change, cloudLibrary offered its customers an exclusive 10% off sale for PRH ebooks during the month of September, creating lists of titles that libraries might consider licensing in perpetuity.
But Dye said that, overall, the feedback he has received has been positive. Most librarians that have reached out to PRH have been pleased about the lowered prices, "although, understandably, they wish that they could be even lower," he said. "The decision to discontinue 'perpetual access' is largely being received as a pragmatic one, as most libraries agree that demand for many titles, bestsellers in particular, decreases after the first six months, and given a hypothetical choice, they prefer lower prices across our lists in exchange for a more limited time period on our titles, and the opportunity to purchase more of them."
KEEP TALKING
While opinions on the new terms may vary, several commentators—including Inouye in his column—praised PRH for seeking input from libraries and keeping the lines of communication open, contrasting it with Macmillan's recent decision to test a four-month embargo period for libraries with new ebooks published by its Tor imprint.
"We appreciate that this change that they made was a positive change, as opposed to an embargo like Macmillan and Tor. On the other hand, it's not a model that we would propose to them." Deirdre Brennan, executive director for Reaching Across Illinois Library System (RAILS), told LJ.
Ideally, she said, major publishers would be creating new licensing options for library lending that leverage the nature of digital content, rather than impose restrictions that mimic print circulation. "This one-book, one-user [model employed in metered licenses] is not appropriate for digital objects," Brennan said. "I hope that someday we'll be able to get past that. But ever since CD-ROMs back in the 1990s, [publishers] have been trying to figure out how to price non-print content, and I think they still don't know."
Veronda Pitchford, director of membership development and resource sharing for RAILS, added: "Across distributors, publishers, and libraries…we've all had a tendency to apply print solutions to digital problems. I think that's where the key point of tension is laying for all of us."
Brennan and Pitchford cited Dye's participation in events such as the National Ebook Summit—hosted by ALA's Association of Specialized, Government and Cooperative Library Agencies (ASGCLA) on June 22 during ALA's annual conference in New Orleans—as one of several ways PRH has maintained communication with libraries.
"The goal of the summit and subsequent activities is to work across what we call the reading ecosystem, so that we can understand each other's goals and can work together on how to find shared goals to better serve readers," explained Pitchford.
ALTERED LANDSCAPE
Libraries will need to continue this dialog with publishers. When Macmillan/Tor announced its embargo test this summer, it recalled a time half a decade ago when several major publishers refused to license ebooks to libraries altogether, citing concerns that library lending could have a negative impact on consumer sales. ALA, vendors, and librarians helped bring reluctant publishers on board by emphasizing the role that libraries play in marketing their content, introducing people to new titles, authors, genres, and series. But consumer ebook sales have since declined for the Big Five from a peak reached in 2014.
"I think it all comes from Amazon," Mercer said. "Amazon is taking data and saying that library [ebook] lending is hurting retail sales, and they are creating concern among publishers. And the problem is, if you look at Amazon's top 10 list, they're promoting their own content, their self-published content, the stuff that's exclusive. I don't think Big Five [ebook] retail sales are dropping because of libraries, I think they're dropping because Amazon is not promoting their content."
Other factors may include rising sales of print books and e-audiobooks.
Library organizations and vendors have remained vigilant. The ASGCLA ebook summit will again convene publishers, libraries, vendors and other interested parties at ALA Midwinter in Seattle. And the Panorama Project, a data-driven effort launched with initial funding by Rakuten OverDrive to help further the understanding of the impact of public library ebook lending on discovery, brand development, and ultimately, publisher sales, was initiated this year.
Dye is serving as a member of the Panorama Project's Advisory Council, and said he aims to contribute input and guide the Project's studies from a publisher's perspective. "Understanding the impact of publishers' partnerships with libraries is very important," he said. "The impact on discovery, the raised awareness of authors and their works, and the effect sales and circulation rates are of great interest to me."
And Dye emphasized that PRH had no plans to implement embargoes or change its longstanding policy of making all print and ebooks available to libraries "day and date" with their consumer on-sale dates. "We believe strongly that libraries help build readership for our authors. Libraries are our valued partners. We are eager to listen to and learn about a library's contribution to their world so we can gain a better understanding of how we can support them."