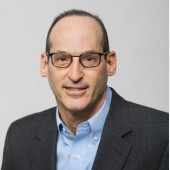 Leaders spend considerable time in meetings. They need strategies to make sure they maximize that time for organizational productivity and progress. Strategies for productive individual and group meetings should be in the leader's toolbox.
Meetings are the bane of modern organizations, yet we manage to find ways to make time for more of them. For leaders they are both a critical activity for advancing the goals of the organization and a huge time sink. In my last column I discussed research into how corporate executives spend their time. Data indicate the most time-consuming activity for leaders is meetings—taking up 72% of their time. What that number fails to tell us is how much of that time is spent in individual versus group meetings. The type and nature of a leader's meetings in library settings can differ considerably depending on one's place in the hierarchy. Not unlike corporate executives, deans and directors are spending a significant portion of their days in meetings, and the larger the library organization the greater the time. Multiple direct reports, internal committees, and external partners lead to more meetings. Leaders might delegate their work so as to reduce personal meeting loads, but that's a dicey proposition. For those leaders, and others who lead only a committee or two with few one-on-one meetings, it helps to have strategies to make the most of time spent in them—or determine which are unnecessary.
Loads of Advice
When it comes to running effective meetings, the problem is too much, rather than too little, advice. By now you should know the basics: Set a specific meeting time duration and stick to it. Identify agenda items in advance, giving attendees an opportunity to suggest topics. Set a finite discussion time for each agenda item. If it can be managed over email there's no reason to meet. Share information in advance and use meeting time for discussions and decisions. Meeting advice is easy to find yet hard to act on. Knowing how to organize meetings for good results is half the battle. As is the case with leadership in general, it's a matter of finding balance between command and control with engaging and empowering colleagues. Too much of the former stifles discussion and creative thinking. Too much of the latter could bog down the proceedings. Organizing for meeting efficiency is one component of the formula for purposeful meetings. Laying the groundwork for voices to be heard so all participants have their opportunity to contribute in some way leads to productive outcomes and is critical to meeting success.
Lead for Less Meetings
Great meetings are a nice reward for getting it right. It could be even better: everyone could recover time from jammed schedules if there were fewer meetings overall. Figuring out how to get staff the time they need to do their most mission-critical work is a challenge all leaders face. Leaders need to determine when meetings matter and when they should be skipped or eliminated. I like some of the suggestions in this blog post for recovering time from meetings:
Ask yourself if you need to be leading this meeting or if everyone at the meeting needs to be there. It may be that fewer people could get the work done just as well and that one of those individuals is perfectly capable of organizing and leading the meeting. Think less control and more empowerment.
Is this a recurring meeting that has run out of steam? As you sit through this meeting again ask yourself if anyone would miss it. No? Time for it to end or evolve into something new.
Time is a significant investment so ask yourself if the meeting delivers value to the organization or community that is a worthwhile return on the time it requires.
If the meetings have no agenda or action items for next steps, then it was more likely a questionable discussion than an effective meeting. Do you really have time for this or can you take steps to make it work?
Strategies for One-on-Ones
What about one-on-meetings with direct reports? Leaders have quite a few of those. Unlike group meetings, these are critical to operations and keeping leadership up-to-date. As Ken Norton says, "One-on-ones are the most important meetings on your calendar when you appreciate one detail: They're not for you, they're for the employee." Both attendees can contribute to a productive meeting that takes no more than the allocated time, and less if things are kept brief and to the point. Instead of one agenda, each participant should arrive with their list of discussion topics. Share in advance any documents for review as part of the conversation. I recommend the advice in this post because it suggests ways to avoid routine questions that detract from a productive meeting. Instead of asking "how's it going" or requesting project updates, the author, Claire Lew, suggests leaders formulate specific questions that allow reports to provide details instead of generalities.
What Leaders Miss
No matter what sort of meeting you lead, group or one-one, face-to-face or virtual, to make the most of it there's one thing every leader must know how to do: finish. We finish products. We finish reports. Leaders should finish meetings. As David Dye states in this post, "When you lead a meeting, conclude the meeting by asking who will do what, by when, and "How will we know?" That's the point in a meeting where commitments are made, due dates are assigned, and expectations with accountability are created. Leaders should follow up by sharing details after the meeting: not necessarily minutes, but a bullet list of what was decided, actions to take, who's responsible for what, and timelines. That brings a meeting to a clear end with concrete next steps.
While we grumble about them and occasionally rejoice over a meeting cancellation, few of us can deny the feeling of accomplishment when we leave a meeting satisfied, energized, and ready to take action. We certainly spend a significant portion of our professional lives in them. Leaders must act to make this time, if less than lovable, truly purposeful.