Anticipated Fall Debuts | Wyatt's World
The big fall book season begins with new novels from mainstay authors and these five debuts of note.
September marks the start of the big fall book season, with new novels from mainstay authors such as J.D. Robb, Kate Atkinson, Deborah Harkness, and Vince Flynn all forthcoming in the next several weeks. But be sure to look for new voices, too, including these five debuts of note.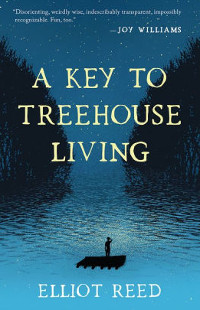 A Winter's Promise (Mirror Visitor Quartet, Bk. 1) by Christelle Dabos; tr. from French by Hildegarde Serle (Europa).
This runaway best seller in France features a heroine who can read objects and travel through mirrors. Early reviews are calling it a solid fantasy crossover for both adults and teens.
The Mermaid and Mrs. Hancock by Imogen Hermes Gowar (Harper).
With plenty of prepublication buzz, Gowar's debut continues the mermaid trend, this time in a sprawling, immersive, historical fiction romp set in late 18th-century London. Also releasing from Harper this month is first-time author Heather Morris's The Tattooist of Auschwitz, an Indie Next pick and already a best seller in Europe.
A Key to Treehouse Living by Elliot Reed (Tin House).
Another Indie Next pick, this one receiving praise for its unusual glossary-like arrangement, Reed's first novel traces the coming of age of an orphan boy on an epic journey down a river, on a raft.
Rosewater (Wormwood Trilogy, Bk. 1) by Tade Thompson (Orbit).
The start of this sf trilogy from newcomer Thompson introduces a cast of aliens and agents, a richly imagined setting created after the aliens arrive, and a gripping plotline of action and thought.
The 7½ Deaths of Evelyn Hardcastle by Stuart Turton (Sourcebooks Landmark).
This clever and addictive mystery offers fans of the genre deep delights, with critics comparing it to Agatha Christie mixed with any number of improbable others. It's also taking top spots on various must-read lists.