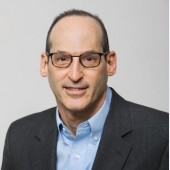 There are countless articles and self-improvement posts on time management. It seems we are obsessed with squeezing every productive minute out of our workdays. What should library leaders know about allocating their time to be most useful to their communities and staff?

Library leaders are busy. Directors and department heads routinely juggle myriad meetings with reports, projects, and supervisory responsibilities. The higher up the administrative ladder a leader climbs in librarianship, the more time is consumed by meetings and dealing with a mix of policy decisions and problems. This jumble of activity greatly diminishes time for conversations with staff, direct interaction with community members, and even the simple act of thinking and reflecting. A preferred way to lead and make a difference is envisioning a pathway to a better library and then creating opportunities and allocating resources to colleagues and empowering them to act to bring that vision to fruition. When leaders expend time on low-impact work, their ability to get desired results is jeopardized. That is just one powerful rationale for why leaders should pay attention to how they spend their time and what they accomplish with the time they have.

TIME MYSTERY

There is existing research on the work that library leaders do, what skills make for effective library leadership, and how to manage time. But we know little about how they allocate time to different aspects of their work or what time allocation strategies would support effective leadership. It would hardly surprise if the number one time obligation for deans and directors, along with other library administrators, was meetings. Even then, it would be helpful to have more details about how that time is spent. How is time allocated between meetings with administrators from other departments, administrator councils, library committees, one-on-one meetings with direct reports, and meetings with association committees or other professional obligations? Another chunk of the library leader's time goes to keeping up with the latest professional developments, along with news and updates from other professional fields and industries. What else are leaders currently spending time on, and how much is allocated to each activity? This strikes me as a useful library leadership research project, and some new research into CEO time allocation may offer a model.

REALLY THAT DIFFERENT?

There are obvious differences between corporate CEOs and library leaders, but the latter may learn some lessons from how the former allocate time and what they know about using it more effectively. In their article, "How CEOs Manage Time," Michael E. Porter and Nitin Nohria tracked a cohort of approximately 300 CEOs, some as far back as 2006. The study analyzed 60,000 hours of CEO time. Based on my own experience and that of other library deans and directors, one similarity between CEOs and library leaders is that the job can become a 24/7 responsibility. Give our VUCA era, it's more common for library leaders to be available around the clock to deal with a crisis. On average though, CEOs in the study worked 63 hours a week. I suspect that's more than library leaders, but not by much. Other findings include:

• CEOs spent 25% of their personal communication time on email—found to be a serious distraction—but a considerable amount, 60%, went to face-to-face meetings;
• CEOs are being seen less at the office. Just over 50% of their work time is off-site;
• CEOs are in meetings the bulk of their time; 72% is spent in meetings vs. 28% of alone time;
• CEO meetings most frequently last between 1 and 2 hours;
• CEOs spend 75% of their time on scheduled activity vs 25% on spontaneous activity;
• CEOs spend 25% of their time on people and relationships; another 25% focuses on functional areas of their operation.

THINKING ABOUT TIME

Library leaders may find that these CEO time trends resonate with them. Lots of time in meetings. Many hours to cultivate personal relationships. Considerable time out of the office. Meetings that run longer than anticipated. Porter and Nohria found that CEOs struggle to gain control over their time owing to the unpredictable nature of their work and the need to deal with situations of a non-routine nature. They also provide suggestions for ways leaders can take more control of their time:

• Get staff thinking more carefully about whether leaders need to be copied on a message;
• Take advantage of online conferencing to eliminate travel when possible;
• Set an explicit daily agenda to help make progress on multiple tasks simultaneously;
• Develop a strategy, follow it, and assemble a leadership team to which some strategic tasks can be delegated;
• Create more alone time

Beyond email the authors say little about the challenges of distraction. In the article "Finding It Hard to Focus" Casey Schwartz discusses how technology makes it difficult to gain control of our attention or avoid the loss of it. Given the demands on their time, leaders must develop strategies for staying focused and avoid technology's powerful ability to distract. In a companion article to Porter and Nohria's study, a CEO's daily allocation of time and activity is analyzed day by day over 13 weeks. Time tracking helped this CEO identify and eliminate many time-wasting distractions. Should keeping a detailed daily activity log seem like overkill or overwhelming, there are apps, software, and productivity tips available that offer simple approaches to better manage time. It need not become an obsession, but leaders who are purposely intentional about their time allocation better position themselves to make the most of each day, and ultimately make the most difference with the time they have.