Want to embark on scientific adventures? We highlight ways that you can make a difference, from your home or neighborhood.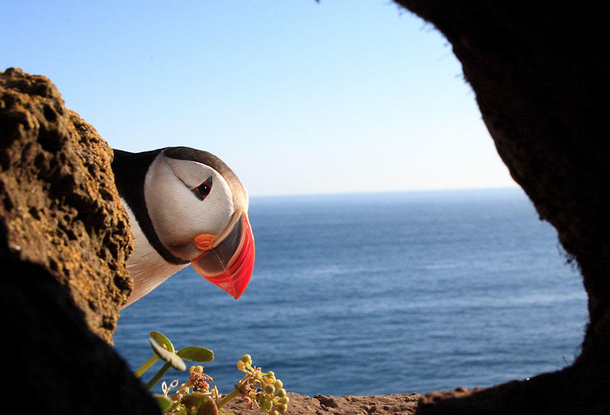 National Audubon Society
With the rapid development of vaccines to thwart a pandemic, a road map to deal with the effects of climate change, and new treatments for life-threatening diseases, we have a deepened respect for scientists. Want to pitch in and help these dedicated, hard-working individuals? Well, you can by becoming a citizen scientist.
Citizen science, sometimes called crowd-sourced science or civic science, features volunteers participating in scientific research. A citizen scientist gathers data that is combined with data obtained by thousands of other Citizen scientists to show patterns that help us better understand nature. You can be any age and don't need specialized training to become a Citizen Scientist. These five programs are examples of how members of the public can make a difference.
Audubon Christmas Bird Count was a direct result of the new conservation movement begun in 1900. In prior years, there was a tradition of Christmas Day hunts with the goal of accumulating the biggest pile of feathers and fur. Ornithologist Frank M. Chapman proposed a different sort of hunt—to count instead of kill and note how many different avian species one could see. Carried on to this day, people can begin signing up in November to participate in the count, which runs from Dec. 15 to Jan. 5. Collected data provide biologists and wildlife agencies a detailed snapshot helpful in the study of birds and the environment.
The Global Garlic Mustard Field Survey is perfect for those who love spending time outside. This survey asks citizen scientists worldwide to help identify invasive species, specifically garlic mustard, which poses a substantial threat to many environments globally. Data gathered helps scientists understand the intensity and variation of invasion and can assist in forming strategies to contain the noxious plants.
Project Squirrel is just what it sounds like; founders Wendy Jackson and Joel Brown want to know all about the bushy-tailed, tree-climbing rodents in your life. Begun in 1997 in the Chicago suburbs, the movement has grown to include all states. By contributing observations of squirrels from homes, offices, schools, or parks, Citizen Scientists aid a better understanding of neighborhood ecosystems.
Looking for more of a laboratory vibe? Sourdough for Science may be just the thing you knead. After creating a sourdough starter, participants measure the height and pH for two weeks, tracking the growth and sharing it with scientists. This is part of the Global Sourdough Project, which hopes to understand which species are contained in various starters. By understanding this, the hope is to eventually understand the factors that influence why a community lives in one starter relative to another and why and how your starter differs from others.
Globe at Night is an international campaign to raise awareness of the impact of light pollution. By downloading the Loss of the Night app on your phone or by submitting your data via computer, you will be joining people from 180 countries who for the last 14 years documented the real problem of night-time light pollution, which not only affects the circadian rhythms of humans but animal migratory patterns, especially nocturnal species.