We have rounded up here some interesting digital escape rooms for friends and family of all ages that feature well-known characters and incorporate beloved video games.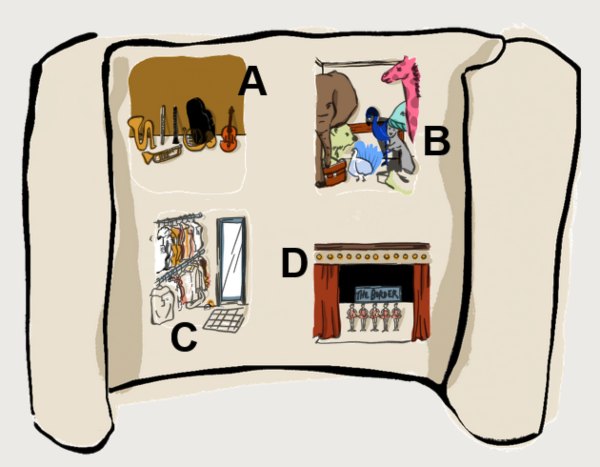 Escape rooms are a popular group activity and a fun way to interact with family and friends. As we continue to socially distance, digital escape rooms offer a safe way to enjoy this gaming format. There are a variety of formats featuring creative uses of technology that make for both interesting and accessible games.
We have rounded up some interesting digital escape rooms, including some family-friendly options, featuring well-known characters and incorporating beloved video games. Most of the featured rooms are free, though some require a fee, and others require you to sign up ahead of time.
Inside the Opera House
One of the more innovative options was created by the Sydney Opera House. Trials of Wisdom takes place inside the famed venue. When the game begins, you are taken into the maze of backstage rooms underneath the opera house and you need to solve puzzles and riddles to move to the next room. There is a password that has to be figured out in each room. Many of the puzzles and riddles incorporate classical music references.
An Enchanted Forest
The Grimm Escape is adapted from a physical escape room located in Seattle, WA; it has a fairytale theme and is ideal for families. Players begin this experience in an enchanted forest that is under the curse of a witch. The host explains the rules and guides players through the game. Puzzles can be adjusted based on the age of the players and their desired level of difficulty. There is $25 fee per person, and you have to book in advance.
Mystery Escapes
Mystery Escape Room has developed a slew of themed rooms to choose from. Our favorites are the Nancy Drew room, which was inspired by the classic books, as well as a Superhero Escape Adventure, where you get to play a superhero who is trying to evade a villain. There is a flat fee for the game, and the number of plays can vary. For example, you can book a Nancy Drew escape room for $85 and your group can include between four and eight people.
Live-Hosted Games
Paruzal Games offers seven creative escape rooms, live hosted on Zoom, many of which are great for families. The stories that accompany these games are really imaginative. In one, players are in charge of a pizzeria and need to compete challenges to be able to open the store on time. You can also create your own escape room games on this platform. Each game costs $15 per person, and the games can handle up to eight people at a time.
Kid-Friendly Themes
A librarian at the Campbell County Community Library in northern Kentucky has developed a series of escape rooms, all of which are free and can be accessed on the library's site. These can all be played using Google Forms. Topics include space, national parks, ancient Egypt, the polar regions, and mythology. Suggested age ranges are included in the descriptions. Each includes a series of clues and puzzles that can be completed by an individual or a group working together.
Escape to Hogwarts
Harry Potter fans can head to Hogwarts Digital Escape Room, a free adventure created by a youth services librarian. The challenge begins on the first night students arrive at Hogwarts after the great feast. Clues are given and players then need to answer questions and riddles, which are accompanied by photos, to move to the next part of the escape room. The problems do not center only on Harry Potter knowledge so anyone can participate. You can play this game as an individual, or as a group, and you can also complete against friends.