With many of us staying put the last year and a half amid the pandemic, the importance of where we spend our time has never been more evident. We offer advice on how to reorganize and restyle.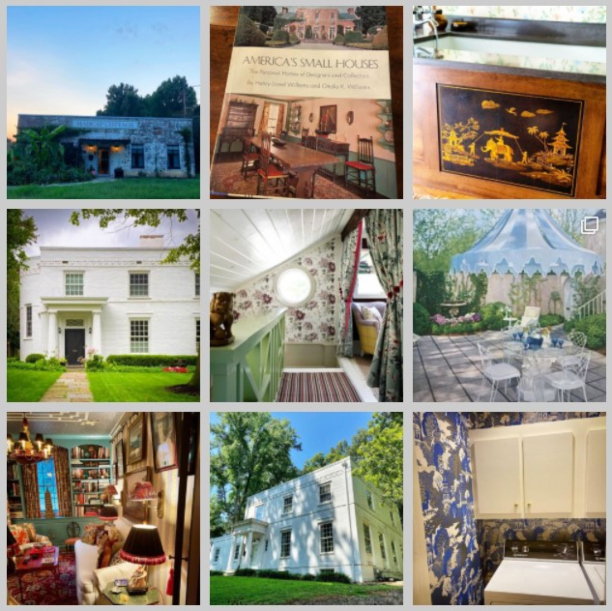 Madcap Cottage
With many of us staying put the last year and a half amid the pandemic, the importance of where we spend our time has never been more evident. A home's interior should be a nurturing sanctuary; a place of comfort and joy. We previously featured advice on sprucing up your home and getting started with vintage decor. Looking for additional resources? The following sites can delight, inspire, and perhaps make you think about changing things up to create a more inviting space. Filled with ideas that are easily doable for those of us not "in the trade," these internet destinations are brimming with all sorts of style possibilities.
Quintessence is the brainchild of Stacey Bewkes, who left the corporate world behind to indulge her love of design. Recognized by Elle Décor, Traditional Home, and House Beautiful as one of the best design blogs, Quintessence searches the world for all that is beautiful in the design field. With lush photography and the occasional YouTube tour, this blog is a treat to dive into. You can also sign up to get e-mail updates.
Madcap Cottage is a real place, the design playground of John Loecke and Jason Oliver Nixon. Based in New York and North Carolina, they are masters at mixing pattern and colors. If your aesthetic runs toward beige and neutral, this will not be your cup of tea, but if you love whimsy, color and traditional design, follow their Instagram account and watch them as they transform their 1930s Regency style home in High Point, N.C.
The Glam Pad bills itself as "Timeless, elegant interior design with a dash of whimsy," which is a very accurate description of this beautiful blog. Andrea Kavanaugh is the Dallas-based curator of the Glam Pad who unabashedly loves classic design that has a touch of old Hollywood glamour. Kavanaugh also has a presence on Facebook, Instagram and Pinterest.
Style by Emily Henderson
Founded in 2009, Velvet & Linen is the place for peaceful neutral design. Brooke Giannetti is an interior designer who has paired with her husband Steve, an architect, to share their current projects with the world. Named one of the best design blogs by The Washington Post, Velvet & Linen inspires with crisp, curated spaces.
Style by Emily Henderson is a great place to get advice on all things design. Budget ideas, Before and Afters, Mistakes to Avoid—Emily has your back. There are a lot of thrifty advice and tutorials that can make your space truly yours. A team of contributors ensures you'll get more than one design aesthetic.
Founded in 2004 and currently led by Maxwell Ryan, Apartment Therapy is a great source for all things home design, not just apartments. It's filled with practical advice, including on how to keep your space clean and organized. Apartment Therapy also offers a wide variety of newsletters, from Weekend Projects—which are just that, home improvements you can get done in a couple of days—to Getting Ready to be a Home Owner with Home Economics so that you can make those ownership dreams come true.