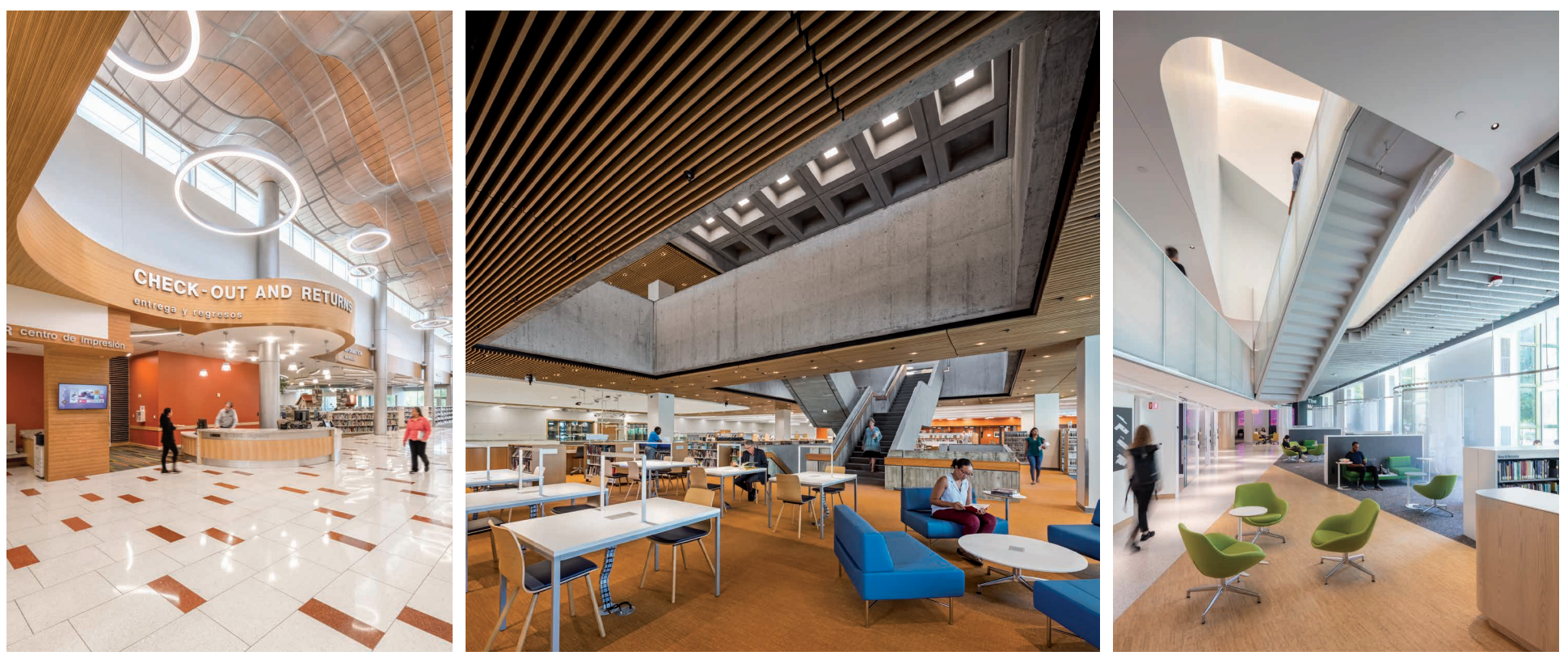 | | |
| --- | --- |
| | |
| Furniture echoes architectural elements, places of refuge get playful, and more of the year's top library design trends | The architects included here are those attributed to the featured projects |
Photos (l.-r.): Hyattsville Branch, Prince George's County Memorial Library System, MD. Grimm + Parker, architect; ©Sam Kittner, photo.
Atlanta Central Library, GA; Cooper Carry; Moody Nolan, architects; photo ©2021 Jonathan Hillyer.
Hayden Library, Massachusetts Institute of Technology, Cambridge, MA; Kennedy and Violich Architecture, architect; John Horner, photo.