Thursday, March 7th, 2019
9:00 AM—10:00 AM | Tour of the Miami Dade Public Library guided by library staff. No registration is necessary. Meet in the lobby area of the library at 8:45 AM.
10:00 AM—10:30 AM | Registration & Coffee
10:30 AM—10:45 AM | Welcome
Rebecca T. Miller, Editorial Director of Library Journal & School Library Journal
Ray Baker, Director, Miami-Dade Public Library
Eileen Higgins, Miami-Dade County Commissioner, District 5
10:45 AM—11:45 AM | Co-Keynote: Sarah Chadwick and Ryan Deitsch, contributors to Glimmer of Hope
Two of the Parkland students who survived a mass shooting and helped create the March for Our Lives movement will discuss what they needed from the adults around them, how institutions can and should step up to support social and political change, and where they see the movement itself going.
11:50 AM—12:00 PM | Industry Spotlight: Biblioboard
Mitchell Davis, CEO & Founder of Biblioboard
12:00 PM—1:00 PM | Lunch & Networking
1:00 PM—1:30 PM | Kid-Sourced Collections
Meg Schiebel, Head of Children's Services and Kayla Fontaine, Teen Librarian at Coventry, CT, public library, will present on kid-led collection development.
1:30 PM—1:40 PM | Industry Spotlight: Baker & Taylor
Jill Faherty, Vice President of Library Programs
1:40 PM—2:10 PM | Building a Room of Their Own
Erik Berman, Coordinator of Services to Young Adults of Alameda County, CA, public library, will discuss how his teens worked with professional architects to design San Jose's Teen HQ.
2:10 PM—2:20 PM | Industry Spotlight
2:20 PM—2:50 PM | Youth-Led STEM Success
Christy Estrovitz, Manager of Youth Services at San Francisco Public Library, LJ's 2018 Library of the Year, will share insights into how SFPL's Youth Engaged in Library Leadership program, recruits teens to host STEM programming, build and present an original project, and win a scholarship to college for their efforts.
2:40 PM—3:10 PM | Break
3:10 PM—4:00 PM | Miami Teens as Art Leaders
Oscar A. Fuentes, Library Exhibitions and Programming Specialist, will present on Miami-Dade Public Library's Teen Curatorial program, In which teen artists explored their artistic process weekly by presenting work in progress and interchanging feedback from their peers in a supportive and constructive environment facilitated by the Art Services & Exhibitions Department of the Main Library, culminating in an exhibition of work curated and made by the young artists. Library Media Project Coordinator, Marlon Moore and Library Media Project Instructor, Dayna Cortes, will present on the Climate of Art exhibition of works created by youth at YOUmake West Kendall, who were also involved in producing the event at the YOUmake West Kendall Library.
4:00 PM—4:10 PM | Industry Spotlight: Bibliotheca
Bryan Pasteryk, VP of Sales
4:10 PM—4:30 PM | Fifteen Years of Working Together
Randy Gatley, Community Librarian, Vancouver Public Library, will present on the library's pioneering work in developing the Community-Led Libraries Toolkit with the Halifax, Toronto, and Regina public libraries, and its 15 years of experience working directly with socially excluded people in its communities on service prioritization and planning.
4:30 PM—5:00 PM | Author Keynote: Mirta Ojito
Cuban-American Ojito wrote Finding Mañana: A Memoir of a Cuban Exodus, about her journey to the U.S. as a teen in the Mariel boatlift, and Hunting Season: Immigration and Murder in an All-American Town. As a New York Times reporter, she shared the Pulitzer Prize for a series of articles about race in America.
5:00 PM—6:00 PM | Cocktail Reception at the Miami-Dade Public Library
Friday, March 8th, 2019
9:00 AM—9:30 AM | Coffee & Reflection
9:30 AM—10:15 AM | Morning Keynote: LJ Librarian of the Year, Skye Patrick, Director, LA County Library
10:15 AM—10:25 AM | Industry Spotlight
10:25 AM—10:40 AM | Break
10:40 AM—11:20 AM | Leading by Letting Go
Library leaders reflect on enabling effective co-creation by giving up some traditional control. Speakers include LA County's Skye Patrick and Kelvin Watson, Director of Florida's Broward County Public Library. Moderated by Ray Baker, Director, Miami-Dade Public Library.
11:20 AM—11:30 AM | Industry Spotlight
11:30 AM—12:00 PM | Closing Author Keynote: Jess Rimington
Rimington, visiting scholar at Stanford University's Global Projects Center, will speak about the new research-based co-creation methodology called a recollective way that she is developing with Joanna Cea. Rimington has deep roots in youth empowerment and leadership: she founded and led the One World Youth Project after getting her start as mentee and youth correspondent to Dr. Jane Goodall.



Keynote Speakers
Ray Baker has been the Director of the Miami-Dade Public Library System since June 2017, previously serving as Interim Director and Assistant Director. He is responsible for oversight of a library system with 50 service locations and a service area that includes approximately 2.5 million residents. Mr. Baker is currently the Chair of the Florida Library Association's Legislative and Advocacy Committee and is also the current President of the Board of Directors for the Southeast Florida Library and Information Network (SEFLIN). He holds a master's degree in Library and Information Science from the University of South Florida, a master's degree in Business Administration from the University of Miami, and a bachelor's degree from Florida State University.

Sarah Chadwick is a 17 year old senior at Marjory Stoneman Douglas High School in Parkland, Florida. In combination with her peers, Sarah helped orchestrate a movement that quickly rose to international fame - commonly known as "March For Our Lives" a student-led push for gun reform. Although she is most commonly known for activism against gun violence, Sarah is also outspoken on other topics including minority and LGBT rights, especially being a queer teen herself. In the wake of tragedy, she has dedicated her life to giving a voice to those who can no longer speak for themselves. At only 17, she looks forward to continuing her activism and speaking out about topics she believes in.

Ryan Deitsch is a co-founder of March For Our Lives and a Content Creator. Ryan was the founder of improv club at Stoneman Douglas and graduated in 2016. Following the tragedy, Deitsch went to Tallahassee and Washington D.C. with classmates and fellow MFOL organizers to lobby his representatives.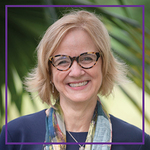 Eileen Higgins was elected on June 19th, 2018, to serve as the County Commissioner for District 5. A dynamic and vibrant district, she represents parts of Miami Beach, Downtown, and Brickell as well as Coral Way neighborhoods like the Roads, Silver Bluff, and Shenandoah — along with Little Havana and West Flagler to the north.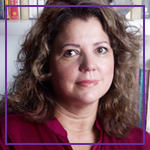 Mirta Ojito is a journalist and an author who began her career in 1987. First, working for The Miami Herald and El Nuevo Herald, and, later for The New York Times, where she won several awards, including a shared Pulitzer for national reporting in 2001 for a series of articles about race in America, and an American Society of Newspaper Editors Award for Best Foreign Reporting for her work in Cuba. At The Times, she covered immigration and contributed a piece to the New York Times Sunday Magazine that was nominated for the Pulitzer Prize.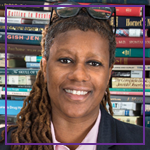 Skye Patrick was appointed LA County Library Director on February 1, 2016. She was previously Broward County Library's Director and held leadership roles at Queens Public Library in New York and San Francisco Public Library. As the Library Director, Patrick brings a fresh enthusiasm and attitude to her position. From the start of her tenure, she engaged the community with a series of Visioning Sessions—a concept first conceived at Broward—which invited the public to meet with her to discuss what they'd envision their local library to offer. She has made it her mission to break down barriers and increase access for all by introducing the iCount equity initiative, which ensures that LA County Library makes a conscious effort in designing services and programs that address the needs of the diverse community it serves. Under her leadership, local libraries are intentionally designing programs in systematic ways and Library staff is empowered to address issues with a more consistent and comprehensive approach.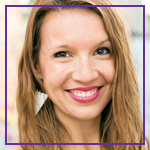 Jess Rimington is a strategist for social change organizations and movements, with a focus on the methodologies, processes, and ethics of a new/next economy. She is currently a visiting scholar at Stanford University's Global Projects Center where so co-leads a five-year interdisciplinary research initiative investigating best practices in co-creative innovation, particularly as it relates to building a new methodology for addressing complex societal problems such as urban development, global climate change, extreme inequality, and poverty. The emerging method, called a recollective way, is based upon collaborative research and analysis with a group of 20 organizations and community groups at the leading edge of co-creative solutions development, over 70 stakeholder interviews, and independently verified qualitative data analysis.

Session Speakers
Erik Berman is the Coordinator of Services to Young Adults for the Alameda County Library system, Columnist for VOYA (Voice of Youth Advocates), and the Teen Chair of CLA's Youth Service Interest Group. A 2017 Library Journal Mover and Shaker and a 2015 Eureka! Leadership Institute Fellow, Erik has focused his efforts on increasing teen involvement and participation in the creation of teen programming and teen spaces. Erik's projects include the 2016 construction of the San José Public Library's TeenHQ, a teen designed and constructed teen center and makerspace, and the creation of the Life Skills Academy workshops, a series of workshops designed to teach teens essential life and job skills. In those rare cases he isn't working, Erik can be found reading a prodigious amount of manga and trying not to start any more fires while cooking.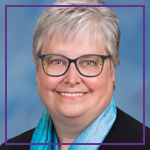 Cynthia Berner is Director of Libraries for the City of Wichita. Under her leadership, the Library has expanded its programs, services, and technology to the community's benefit as evidenced by organizational recognition such as the LibraryAware Community Award and Urban Libraries Council innovation awards for community engagement and customer experience. She is passionate about adaptive leadership and using the resources and networks of the public library to achieve a vibrant quality of life for all Wichitans.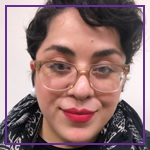 Dayna Cortes began working at Miami-Dade Public Library System 3 years ago, initially at the Miami Beach Regional Library as a Mentor, teaching arts & crafts and graphic design. And starting in 2017, Dayna was promoted to Library Media Project Instructor and moved to the West Kendall Regional Library where she presents arts & crafts classes, technology workshops, technology classes, and helps manage events in the Coworking Center at YOUmake Miami, the Library's second, multi-functional maker space. Ms. Cortes helps patrons discover their inner artist and creator. Ms. Cortes is also a freelance fashion designer and fine arts illustrator.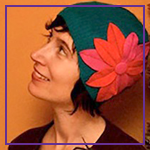 Christy Estrovitz As the Youth Services Manager for the San Francisco Public Library, Christy Estrovitz leads programs and key initiatives for age birth to eighteen. She brings twenty years of public library experience working with youth and families. Known for building vibrant partnerships, presenting nationally, and developing innovative programs such as Summer Stride, YELL for Teen Leaders, and Talking with Kids about Race series. When not at the library, she can be found cycling the city with her family or hiking in a national park.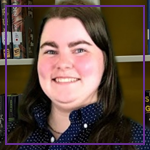 Kayla Fontaine MLS from Texas Woman's University is the Teen Services Reference Librarian at Booth & Dimock Memorial Library in Coventry, CT. This April marks the end of her first year as a teen librarian, which was filled with major milestones like library laser tag, surviving her first summer reading program, and getting invited to present at this event! When she's not throwing books and snacks (mainly snacks) at humans between the ages of 12 and 18, you can usually find her experimenting with the latest technology, watching everything on TV, and not reading nearly as much as she wishes she would.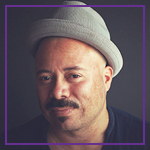 Oscar Fuentes is the Library Exhibitions and Programming Specialist in the Art Services unit at the Miami-Dade Public Library. Oscar oversees art-related programming such as art tours, art lectures, art receptions, art workshops. Oscar also maintains the Library's Permanent Art Collection. The collection tells Miami's visual history and is displayed through the library system in six temporary art galleries at different branches where he rotates eye-catching art exhibits every four months. He is also a multidisciplinary artist in the Miami community; he spearheads a music project where he blends his poetry with jazz. He is also the author of three books of poetry, prose, and plays. He is also a facilitator for Literacy Redefined.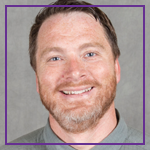 Randy Gatley had the incredible good fortune to start his career as a Community Development Librarian on the Working Together Project, a government-funded project exploring a community development approach to library work in marginalized communities. He was involved with the project to its completion and contributed to the project toolkit. Since then he has continued to focus on inclusive library services by contributing to VPL initiatives in this area, such as its Access VPL low barrier borrower card, and by serving as a Teen Librarian, Community Librarian, and most recently as Acting Branch Head of VPL's Carnegie Branch.

Marl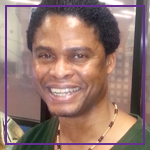 on Moore, Library Media Project Media Coordinator (YOUmake Miami & The Technobus). Marlon Moore's passions are positive culture, education and youth empowerment. Moore has supported the growth and success of youth and adults for over 14 years, utilizing technology, art, and literacy as tools. Moore helps youth create life goals, become digitally literate and engage in the world in a positive manner. Since 2011 Moore has held roles as the Library Media Project Coordinator for the Miami-Dade Public Library System, managing YOUmedia Miami, YOUmake Miami, and the Technobus. Moore has worked with organizations such as the YWCA Miami and the Computer Clubhouse Network, helping youth and adults become successful while enhancing their quality of life.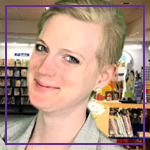 Meg Schiebel MA in Library & Information Studies from the University of Wisconsin Madison is the head of Children's Services at the Booth Dimock Memorial Library in Coventry, CT. She is passionate about early literacy and creative ways to engage children and families in her community, beyond just the library walls. Meg has previously presented on music and movement based preschool programs, and community collaboration, and has won awards for her work in library publicity. When she's not "elbow deep" in slime with the tweens or dancing with the toddlers, you can find Meg collecting craft supplies, talking about her cats, and playing tabletop games.

Ke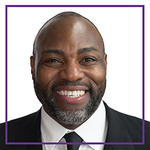 lvin Watson, Director of Broward County Libraries Division, has made transformative changes in his first year and a half with Broward County. He has led ambitious and innovative initiatives that have positioned the Broward County Library as a community leader by streamlining access to resources, introducing new technology, developing partnerships & new collaborative relationships with internal agencies and external organizations. Mr. Watson is a Past President of Black Caucus of American Library Association and currently serves on the Board of Directors for Book Industry Study Group and is a member of the Public Library Association Board of Directors.