Presented by: Kajeet, Baker & Taylor, Bibliotheca, Brainfuse, Playaway, and Library Journal
Event Date: Tuesday, June 22, 2021
Learn about the brand new funding for public libraries that the Federal government has made available through the American Rescue Plan Act and the Federal Communication Commission's Emergency Connectivity Fund.
In this webcast, we will cover how many millions are included; how libraries can get it directly from the Institute of Museum and Library Services, through their state library, or from the FCC; what expenses are eligible to spend it on; and more. Led by Stephanie Gerding, author of Grants for Libraries, Winning Grants, Second Edition, the Library Grants blog, and more.
Also be sure to join us for Part. 2 of this discussion about Library Funding on July 13th, 2021 at 2pm ET: Register Now!
Presenters:
Michael Flood, GM/SVP of Education Markets, Kajeet
Jason Broughton, State Librarian, Vermont Department of Libraries
Thomas McMurdo, Assistant State Librarian, Information & Access, Vermont Department of Libraries
Joshua Muse, Library Consultant, Vermont Department of Libraries
Cynthia Landrum, Deputy Director, Library Services, IMLS
Catherine Prince, Federal Programs Consultant, State Library of North Carolina
Moderator:
Stephanie Gerding, Library Grants Expert, Consultant
Sponsored by: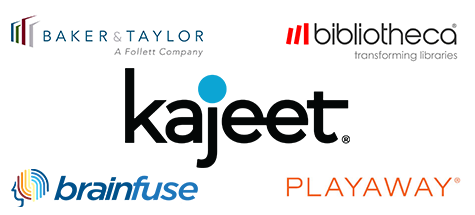 Follow us on Twitter! @LibraryJournal #LJFunding
Need help getting registered? Send us an email describing your problem.