Unite your marketing and outreach functions to better identify your patrons' needs, develop programs and services that fill those needs, and create communications strategies that ensure your community is aware of your offerings.
You'll learn how to assess who you're not reaching with communications and services, and establish a strategy to connect with them through traditional and alternative channels, including innovative outreach and mobile programs, partnerships, PR, and more. You will learn to develop effective feedback mechanisms with clear metrics to ensure your library's outreach and engagement efforts are data-driven. For libraries with limited budgets and staff, we'll brainstorm low-cost, creative ways to boost engagement with limited resources. Don't miss this opportunity to increase your community engagement!
The transformational speaker program has given thousands of librarians the tools and vision for meaningful change. The live sessions run on Wednesday, Dec. 6 from 12:00 to 4:00 pm ET (recorded for on-demand viewing) . Don't miss this opportunity!
Learning Outcomes
When you sign up early, you'll have immediate access to our Early Access On Demand Resources—a series of webinars from Library Journal and School Library Journal contributors along with rich, supporting materials in the form of readings, activities, and videos—to explore at your own pace.
After you attend this interactive online course, you'll be able to:
Understand and apply the fundamentals of marketing and outreach best practices

Understand and apply tangible social media marketing and outreach skills

Tell your library's story in a compelling way to enhance your outreach

Implement methods for data collection and analysis to support marketing and outreach initiatives

Apply strategic communication techniques to help facilitate your marketing efforts

Understand the differences and overlaps between marketing, outreach, and engagement

Have strategies for how to center relationships and community collaboration


Who should take this course
Any librarian who wants to improve their library services and participation through new approaches to outreach and marketing efforts.
Expected time commitment:
If you attend or watch the recordings of all live sessions, you'll spend approximately 4 hours on this course. You'll earn 4 hours of PD credit and a Library Journal certificate of completion.
Live sessions are also available on demand for six months
Can't make a live session? All guest speaker sessions are recorded and available on demand for six months following the initial broadcast.
Certificate of completion provided
4 professional development credit hours
For support with online courses, please contact libraryjournal@edmaker.co
Accessibility
All guest speaker sessions feature live captioning and are made available on demand after the initial broadcast. Please email libraryjournal@edmaker.co upon registration if you require any special accommodations and we will make our best efforts to facilitate them.
2023 Course Curriculum Advisor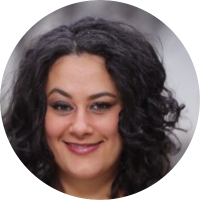 Andrea Fanta, Head of MarCom at Nashville Public Library
Andrea is a former print journalist who transitioned to library communications in 2014. She is a fierce champion of library values and loves her job. She has the privilege of leading a MarCom team at Nashville Public Library in Nashville, Tennessee (the 2016 LJ Library of the Year!). Andrea's team in 2022 won LJ's Library Marketer of the Year. She has a bachelor's in political science and journalism; a graduate certificate in Hispanic studies; and a master's in international studies. She speaks English, French, and Spanish. She is a proud, proud Nashvillian.

Group Rates
Have a team attend and increase your impact!
Discounted registration fees are available for groups of 3 or more.
Send us a request for a quote.