Complete a collection audit in this transformative online workshop and guest speaker program March 8, 15, and 22 with live sessions at 2 pm Eastern Time.
Course Overview
Guest speaker sessions via Zoom:
Tuesdays, March 8, 15, and 22, from 2:00-4:30 pm ET (recordings available)
Workshop:
Asynchronous, facilitator-led workshop over 3 weeks
Library collections must be diverse and inclusive, offering windows into, and reflections of the vast array of people, stories and experiences that make up our world.
In this course, you'll learn from an outstanding group of experts as they explore key concepts essential to cultivating and promoting inclusive and equitable collections. You'll conduct a diversity audit of your collections, and hear about ways to include wider perspectives from and about LGBTQIA people; people of color; ethnic, cultural, religious minorities and more. You'll learn how to ensure that your collections are more reflective of the diversity of your community and the larger world.
You'll complete assignments to complete a diversity audit over 3+ weeks in an interactive online classroom environment with personal coaching from an expert in the field. In addition, you'll have access to our foundational bonus content—rich supporting materials you can explore at your own pace, including a series of webinars from Library Journal and School Library Journal contributors, readings, activities, and videos.
The transformational speaker program has given thousands of librarians the tools and vision for meaningful change. The live sessions run on Tuesdays, March 8, 15, and 22, from 2:00-4:30 pm ET (recordings available) with an ongoing facilitator-led workshop over 3 weeks. Don't miss this opportunity!
When you attend this interactive online course, you'll come away with:
The ability to assess current library collections, book promotions, and displays through a diverse lens in order to assess gaps in collections and service areas.

An understanding of key diversity and cultural literacy concepts such as white privilege, unconscious bias, cultural appropriation, and intersectionality.

The ability to recognize common problematic stereotypes, tropes, and microaggressions in media.

The ability to assess the diversity and inclusiveness of current collection development and RA practices.

Guidance on planning and executing a diversity audit.

Tools, tips, and advice on how to better diversify collections and displays.

A plan of action to better diversify your library collections and address gap areas that will transform your understanding of your library users and the services you provide.
Who should take this course
Any educator or librarian wanting to learn how to build and maintain diverse collections.
Live sessions are also available on demand
Can't make a live session? All guest speaker sessions are recorded and available on demand following the initial broadcast.
Certificate of completion provided
15 professional development credits are available
For support with online courses, please contact libraryjournal@edmaker.co
This is a companion course to How to Build an Antiracist Library Culture, which we recommend taking before or after How to Build Diverse Collections.
Course Format
Inspiring Live Guest Speakers + Facilitated Group Workshop for Project-Based Learning
Engage with presenters via live video stream, visual presentations, and chats, and workshop practical solutions in groups, with guidance from an advisor, to map out your own diversity audit. You'll complete work to ensure that your collections are diverse, equitable, and inclusive.
Online Course Features
Instructor-led online course features personalized interaction over 3+ weeks

Real-time guest speakers and conversation via live video stream (with recordings available afterward)

Workshop assignments to help you make progress on your goals

Individualized attention from course facilitators who work with you in a coaching environment in the workshop to help sort out challenges

Ongoing group conversation via discussion forums

Supporting resources (articles, videos, worksheets) in the online classroom to provide a foundation for your work

Access all course content for six months after the course ends

Bonus: Register early and get immediate access to archival video recordings from related courses and other bonus content

Course Curriculum Advisor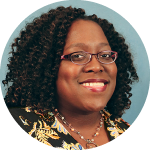 Robin Bradford, Collection Development Librarian, Pierce County Library System (WA)
Recognized as a leader in the management and coordination of library collections, Robin Bradford has extensive experience managing library collections, budgets, vendors, contracts, and services. She is a highly regarded speaker on the subject of library collection development and has been an integral part of Library Journal courses for the past several years.
Group Rates
Discounted registration fees are available for groups of 3 or more. To get details on group pricing, contact us.
By registering for this event you confirm that you have read and agree to our Code of Conduct.
For support with online courses, please contact libraryjournal@edmaker.co.
Week 1: Tuesday, March 8, 2022
Session 1 | 2:00-2:45 pm ET
Opening session to be announced.

Speaker: TBA
Intermission | 2:45-3:00 pm ET

Session 2 | 3:00-3:45 pm ET
Conducting a Diversity Audit of Your Collections and Ordering
In this session, we'll discuss the process of conducting a diversity audit of both your collections and your ordering processes. You'll learn how to plan a diversity audit, which salient data points should be included, how to gather the requisite information, how to set goals to address gaps, and how to make diversity and inclusion natural and ongoing parts of collection management and promotion. You'll come away with an understanding of what to do with your data once you have it, how to create a plan of implementation, and where to go next.

Speakers:
| | |
| --- | --- |
| | Betsy Bird, Collection Development Manager, Evanston Public Library (IL) |
| | Dontaná McPherson-Joseph, Collection Management Librarian, Oak Park Public Library (IL) |
Session 3 | 3:45-4:00 pm ET
Auditing Your Non-Fiction Collection
Can we apply the same audit process to all of our collections, both fiction and non-fiction? In this session, you'll learn where the processes align, and where they differ, including top tips and considerations for your non-fiction collection audit. You'll come away with a framework for assessing your current non-fiction collections and the vital information you need to know to make progress on your goals.
Speaker:
| | |
| --- | --- |
| | Colleen Wood, Knowledge and Learning Services Librarian, Darien Library (CT) |
Week 2: Tuesday, March 15, 2022
Stereotypes, Tropes, and Cultural Appropriation: A Collection Development Deep Dive
Some common stereotypes in books and media are easy to spot—others require a more fine-tuned understanding of culture and history. In this series of enlightening sessions, you will learn how to spot problematic stereotypes and tropes and how to avoid unintentionally perpetuating such depictions. You will hear from several experts in the field about the ways that specific marginalized cultures—Native American, Asian American, African American, and LGBTQIA+—are portrayed in mainstream media, their cultural traditions misunderstood or misrepresented, and their stories appropriated by cultural outsiders. You'll walk away with the knowledge you need to build a more representative, inclusive collection at your library or institution.

Session 1 | 2:00-2:30 pm ET
Speaker:
Session 2 | 2:30-3:00 pm ET
Speakers:
| | |
| --- | --- |
| | Mahasin Abuwi Aleem, Childrens Collection Management Librarian, Oakland Public Library (CA), Co-Founder, Hijabi Librarians |
| | Hadeal Salamah, Lower and Middle School Librarian, Georgetown Day School, Washington DC |
Intermission | 3:00-3:15 pm ET

Session 3 | 3:15-3:45 pm ET
Speaker:
| | |
| --- | --- |
| | Carson Williams, Adult Services Librarian, Benson Memorial Library (NM) |
Session 4 | 3:45-4:15 pm ET
Speaker:
| | |
| --- | --- |
| | Kara Stewart, Author, Teacher, Literacy Specialist |
Week 3: Tuesday, March 22, 2022
Session 1 | 2:00-2:45 pm ET
Reading, Writing, and Reviewing Diverse Books: A Conversation
There's more to building diverse collections than auditing! In this session, we'll approach diversifying your collections from new angles, considering the author and reviewer's perspectives in the process. You'll hear why one author started writing, what they found missing from the books they were seeing on the shelves, and what improvements they've seen since they've been in the business. You'll also hear from a collection development expert and reviewer on both the great benefits and the limitations of the review. This session will help you broaden your approach to collection development and enhance your ability to build a more equitable collection.

Speaker:
| | |
| --- | --- |
| | Kristi Chadwick, Science Fiction & Fantasy Columnist, Library Journal, Consultant, Massachusetts Library System |
Additional Speakers TBA
Intermission | 2:45-3:00 pm ET

Session 2 | 3:00-3:45 pm ET
Librarianship Through a Racial Reckoning
How do our personal identities impact the culture of our libraries? A truly inclusive library culture begins, first, with ourselves and considering how our blindspots can impact what our library spaces become. Creating libraries that reflect, and are safe for, BIPOC children and youth, is an active, ongoing practice requiring intent and unflagging effort. In this closing keynote, Dr. Kim Parker will help you think through how you can create an environment that is liberatory and reflective of diverse populations, on your shelves and beyond.
| | |
| --- | --- |
| | Speaker: Dr. Kimberly N. Parker, Director, Crimson Summer Academy, Harvard University (MA) |
For support with online courses, please contact libraryjournal@edmaker.co.