Presented by: Skybound, Yen Press, Mad Cave Studios, Oni Press and Library Journal/School Library Journal
Event Date: Thursday, September 14, 2023
Join us as publishing insiders from Skybound, Yen Press, Mad Cave Studios, and Oni Press give us the lowdown on the hottest graphic novels hitting the shelves this fall. From spectacular and mind-bending comics that weave otherworldly tales, to sci-fi conspiracy thrillers, to epic fantasy and manga, this webcast will showcase the latest and greatest titles that you will not want to miss!
Featured Titles: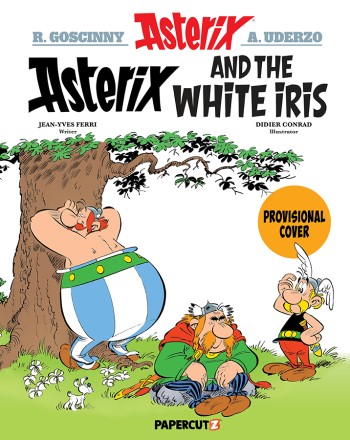 Asterix and the White Iris
The international bestselling graphic novel in a new North American collectors' edition!
Positive thinking has invaded our favorite Gaulish village. And Asterix is positive it's because the Romans are up to no good! Will poetic language and optimism be enough to defeat our heroes Asterix, Obelix, and their magic potion? Also available now from Papercutz: ASTERIX graphic novels each featuring three classic Asterix adventures with helpful contextual afterwords to promote better understanding.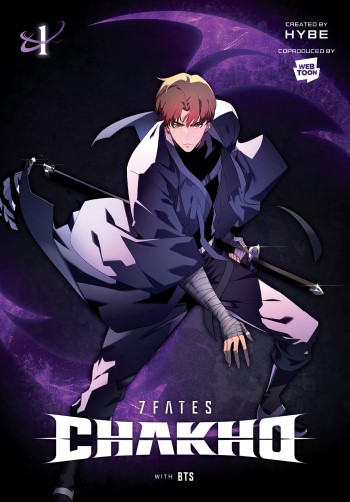 7FATES CHAKO Vol. 1
When ferocious tiger creatures called the Beom invade the human world, wreaking havoc and killing indiscriminately, Zeha finds his seemingly normal life flipped upside down. How did he end up in the hospital? Why can't he remember the brutal attack that landed him there? And what role does he have to play in stopping this waking nightmare? Find out in this tale of friendship and destiny, made in collaboration with BTS!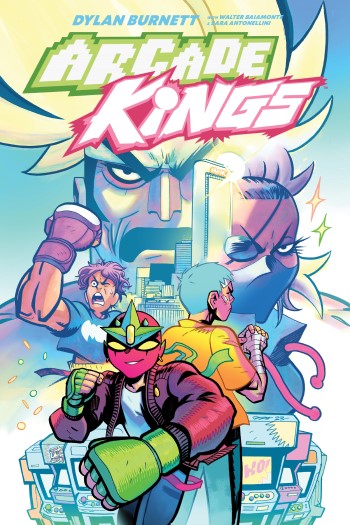 Arcade Kings
If you love Invincible, Jojo's Bizarre Adventure, and Scott Pilgrim vs. The World, prepare to be ONE HIT KO'D and IN LOVE with ARCADE KINGS by Dylan Burnett!
Joe, a mysterious new face in Infinity City, has suddenly become the hottest new player at the Round House arcade. Anyone can challenge him, but no one can win.
But Joe's secret past is about to catch up to him when his most formidable challenge yet rolls into town, forcing Joe to combo his powers with a joystick, his fists...and his fighting family legacy!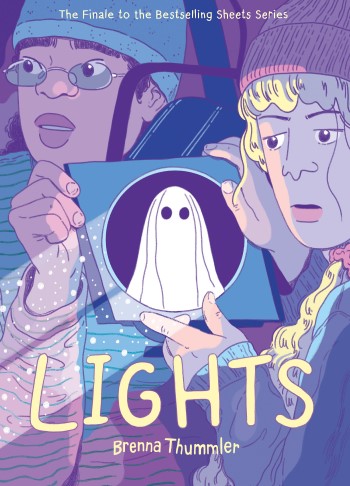 Lights
Following Brenna Thummler's bestselling and critically acclaimed graphic novels Sheets and Delicates, Marjorie, Eliza, and Wendell the ghost are back to uncover the secrets of Wendell's human life in the third and final heartwarming installment of the Sheets trilogy.
Marjorie Glatt's life was forever changed the day she discovered Wendell the ghost hiding in her family's laundromat. Wendell knows how he died—a tragic drowning accident—but lately he's grown curious about his past life. When he hears a rumor about his death, Wendell wonders if it might not have been an accident after all. Meanwhile, Marjorie and Eliza's friendship is tested when Marjorie starts to befriend the very people who used to bully Eliza.

Presenters:
Mark de Vera, Sales and Marketing Director, Yen Press
Kurt Nelson, Director of Sales, Mad Cave Studios / Maverick / Papercutz
Katie Sainz, Director of Marketing, Oni Press
Morgan Perry, Brand Manager, Editorial, Skybound Entertainment
Sponsored by: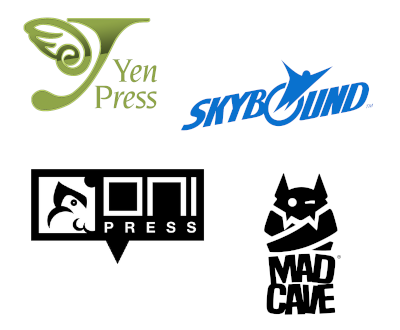 Follow us on 𝕏! @LibraryJournal #LJFallGraphicNovels
Need help getting registered? Send us an email describing your problem.