All times are US ET (United States Eastern Time)
10:00-10:30 AM ET | 7:00-7:30 AM PST: Visit Architects and Sponsors in the Exhibit Hall

In-Booth Chats

10:00-10:20 AM ET | 7:00-7:20 AM PT: Chat with Susan Guindon, Business Development – Open discussion on current library challenges and opportunities. (krM Architecture)
10:00-10:30 AM ET | 7:00-7:30 AM PT: Regenerative Design (Arch Nexus)

10:30-10:40 AM ET| 7:30-7:40 AM PST: Welcome Address and presentation of The Year in Architecture: Meredith Schwartz, Editor-In-Chief, Library Journal
10:40-11:05 AM ET| 7:40-8:05 AM PST: Keynote: Pam Sandlian-Smith, Director, Anythink Libraries
Anythink Libraries, serving Adams County outside of Denver, CO, is a new style of library. A place of unlimited imagination, where play inspires creativity and lifelong learning and a community space where anything and everything is possible. Anythink's Director, Pam Sandlin-Smith, believes that the purpose of libraries is to facilitate lifelong learning, fuel innovation and ensure wellbeing. Library buildings and outdoor spaces can transform into dynamic places that offer valuable opportunities for education, cultural exploration and more. Join Pam for her keynote as she explores creative use of space and explains how it contributes to the library's community impact.
11:05-11:45 AM ET| 8:05-8:45 AM PST: Designing for Learning
More and more, communities are looking to libraries as places of learning. In response, libraries are incorporating learning centers into their designs to serve patrons of all ages, as well as being the host site for continuing education to corporate and community partners. Meeting the educational and social emotional learning needs of a diverse group of learners requires more than maker spaces and multipurpose rooms. In this session, participants will hear about how libraries are creating inspiring and functional spaces that place them at the center of learning in their communities.
Moderator: Pam Sandlian-Smith, Director, Anythink Libraries
Panelists: Jeffrey M. Hoover, Principal, Tappé Architects, Inc. and Erin Jennings, Associate Partner, krM Architecture
11:50-12:30 PM ET| 8:50-9:30 AM PST: Small Changes for Big Impact
Today's libraries are being renovated and built to lead communities as models of sustainability. While solar panels and smart HVAC systems save resources for the buildings and their communities, not every library needs (or has the resources) to make major infrastructure changes to realize a more green, sustainable, and energy efficient environment. Staff and patron behavioral changes, and small upgrades to lighting, windows, faucets, and furniture purchases can yield big results. By using buildings as 'learning labs', libraries can also help demonstrate the benefits of sustainability to their communities. In this session, our panel of architects will offer insights on how libraries can implement practical and resourceful interventions for big impact.
Moderator: Matthew Bollerman, Chief Executive Officer, Hauppauge Public Library
Panelists: Jefferey Davis, Senior Principal, Arch Nexus and Dennis Humphries, Principal, Ratio Design
12:30-1:00 PM ET| 9:30-10:00 AM PST: Break / Visit the Exhibit Hall

In-Booth Chats

12:30-1:00 PM ET | 9:30-10:00 AM PT: Library Facilities Planning (Arch Nexus)
12:30-1:00 PM ET | 9:30-10:00 AM PT: Library Learning Environments for kids and families (Tappé Architects)
1:00-2:30 PM ET| 10:00-11:30 AM PST: Concurrent Architect Breakouts
Join one of five, interactive, architect-led breakout sessions featuring design challenges submitted by our attendees and take away actionable ideas and inspiration to help guide you to your own solutions. Follow-up with the architects in their booths after the break-out to ask them your questions or discuss your own project.
2:30-3:00 PM ET| 11:30 AM - 12:00 PM PST: Break / Visit the Exhibit Hall

In-Booth Chats

2:30-3:00 PM ET | 11:30 AM-12:00 PM PT: Library Service Model Design Implications (Arch Nexus)
2:30-3:00 PM ET | 11:30 AM-12:00 PM PT: Effective Community Engagement for Design (Tappé Architects)
3:00-3:40 PM ET| 12:00-12:40 PM PST: Designing for Community Development
Libraries are at the center of their communities and remain the trusted source of information for their patrons. They are also the centers of knowledge on what their communities need in the way of services. Through data analysis, government support, and deep partnerships with businesses, educational institutions and other local organizations, many libraries are designing innovative spaces that support the specific social, cultural and economic needs of their communities, centering them as engines for development. In this session, we'll hear examples of how libraries identified community needs, connected with partners, established design requirements in order to build tailored spaces and resources, and engaged their communities throughout the process to ensure buy-in.
Moderator: Honore Bray, Library Director, Missoula Public Library
Panelists: Jeffrey M. Hoover, Principal, Tappé Architects, Inc. and Dennis Humphries, Principal, Ratio Design
3:45-4:25 PM ET| 12:45-1:25 PM PST: Designing for Equity and Inclusion
For the past decade, libraries have been engaging their communities in the process of designing and building or renovating spaces, with much focus given to flexible spaces that can serve the diverse and ever-changing needs of the community. Today, more intention is being given to equity and inclusion in the design process, with design being used to engage in social justice and impact work, often creatively using materiality, design, and art that reflects the community's people, past and future. Often working with local partners, libraries are creating spaces that can be more fully owned and used by their communities. In this session, participants will learn more about design strategies and solutions that incorporate community co-creation as a means to engage in equity, justice, and inclusion efforts, and anchor growth in their cities, towns, and neighborhoods.
Moderator: Richard Kong, Director, Skokie Public Library
Panelists: Jefferey Davis, Senior Principal, Arch Nexus and Erin Jennings, Associate Partner, krM Architecture
4:25-5:00 PM ET| 1:25-2:00 PM PST: Visit Architects and Sponsors in the Exhibit Hall

In-Booth Chat
4:25-5:00 PM ET | 1:25-2:00 PM PT: Library Learning Environments for kids and families (Tappé Architects)

On-Demand Sponsor Sessions available all day starting at 11:00 AM ET | 8:00 AM PT
Arch Nexus | Resiliency and Design
Learn about community resiliency, library resiliency, and an introduction to regenerative design. Also learn about a new method of designing libraries for communities that look at unique community human-centered needs in addition to the data driven historical methods of library facilities planning.
krM Architecture | Spaces that Matter
Watch a video about our passion for design and helping our clients realize their goals as we advocate for their communities.
RATIO Design | Best Practices for WELL Library Design
Join us for a session where we will talk about some of the best practices in helping your library become a more sustainable environment. From things to consider in designing a new building to best practices you can apply to your existing library, this session is meant for everyone.
Tappé Architects | Designing for Human Behavior & Community Dynamics
How do we shape environments that encourage people to behave certain ways in certain places? What role does Library Design have on what activities library patrons engage in?
Opening the Book | Revolutionary Library Design
New library buildings often end up with traditional library interiors. The story of Milton Public Library shows how the shelving layout at the core of every library can be re-imagined to match the building aspirations. Get this right and both footfall and circulation will out-perform all expectations!
Tech Logic | Tech Logic Automation Solutions
See all the different ways Tech Logic can deliver automation technology solutions to your Library.


Breakout Challenges


Clinton Public Library, Clinton, IA
Architect: RATIO Design
With a new building project on the horizon and the potential to renovate a 1904 Carnegie Library, the Clinton Public Library is looking to expand into 42,000 square feet from its current 19,600 square feet during their concept development phase. The current Carnegie building lacks accessible routes into the building and can be difficult to navigate across the 3 levels, with only some wheelchair accessible spaces. Currently, the library features only one accessible restroom that is not fully ADA compliant. The building, serving a community of 24,469 in the city and additional county residents in central western Illinois, is expensive to maintain and inefficient in its energy consumption.
---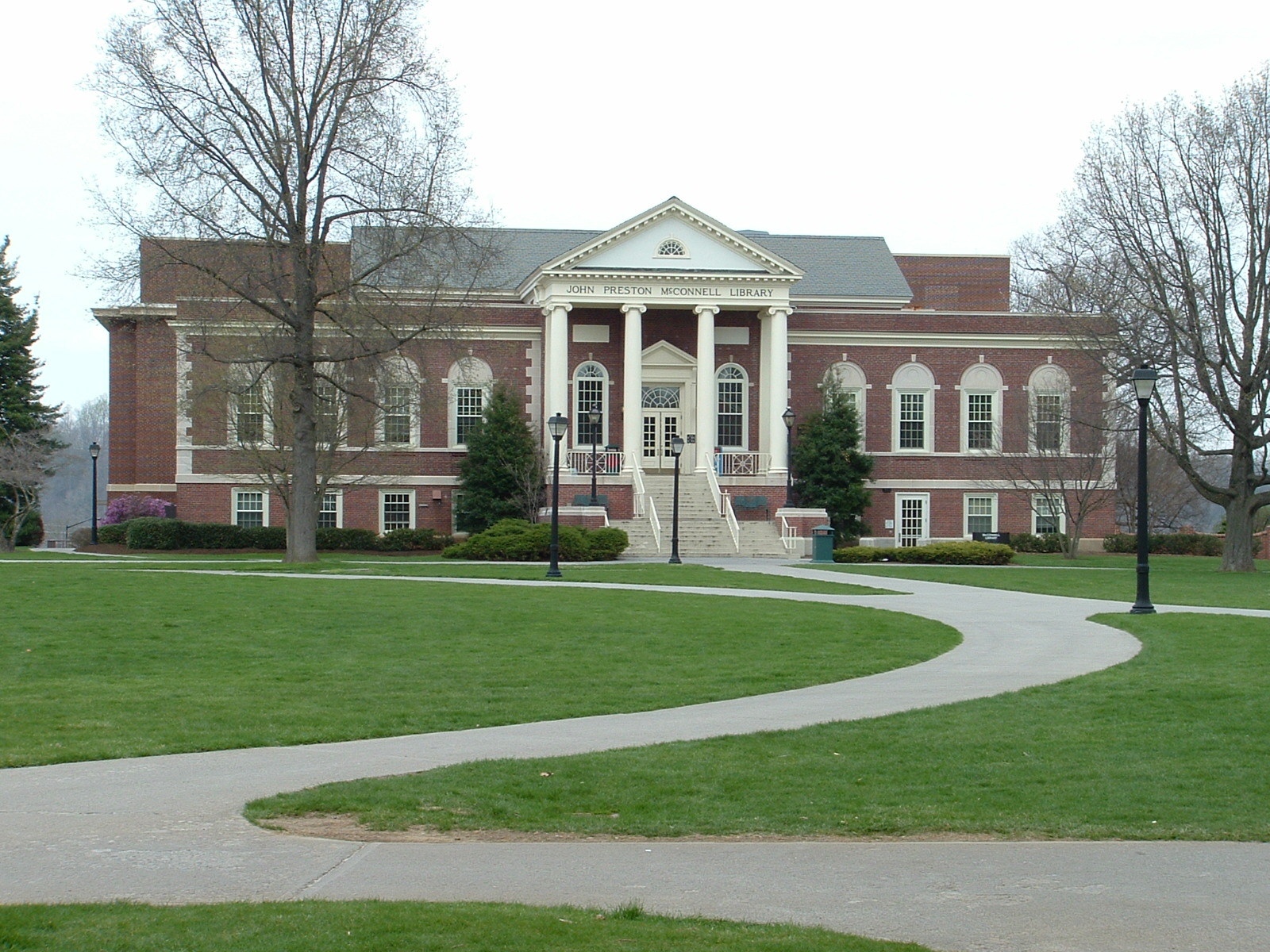 McConnell Library, Radford, VA
Architect: Tappè Architects, Inc.
With a footprint consisting of three existing structures built over multiple decades, the McConnell Library serves Radford University's 10,000 students, many of whom are first-generation college attendees in a primarily rural setting. The building's interior features a variety of services providing support for students from campus units as well as the library. Collections and services are not co-located, spread across multiple floors. Some, but not all, of the floors can hold collections. Librarians and staff, particularly for Special Collections, are not close to the communities they serve, their collections, or their department managers. An underutilized atrium offers an opportunity to reimagine a gathering space for events or activities, currently missing in the building's program. A potential renovation could re-imagine where services, collections, and employees are located to best serve the campus, offer more events and gathering space, and address much-needed infrastructure improvements to address heating and cooling issues and leaks.
---
McKinley Memorial Library, Niles, OH
Architect: krM Architecture
Engaged in a strategic planning effort, the McKinley Memorial Library is looking to address accessibility issues and space constraints present throughout its 16,260 square foot building. Built in 1917 and last renovated in 1985, the library lacks an elevator for community members and library employees to easily navigate between its collections on the upper floors of the building, and processing and service areas on the lower levels. The city of 19,000 could also use spaces in the library to meet, host a children's and teens area, and to study.
---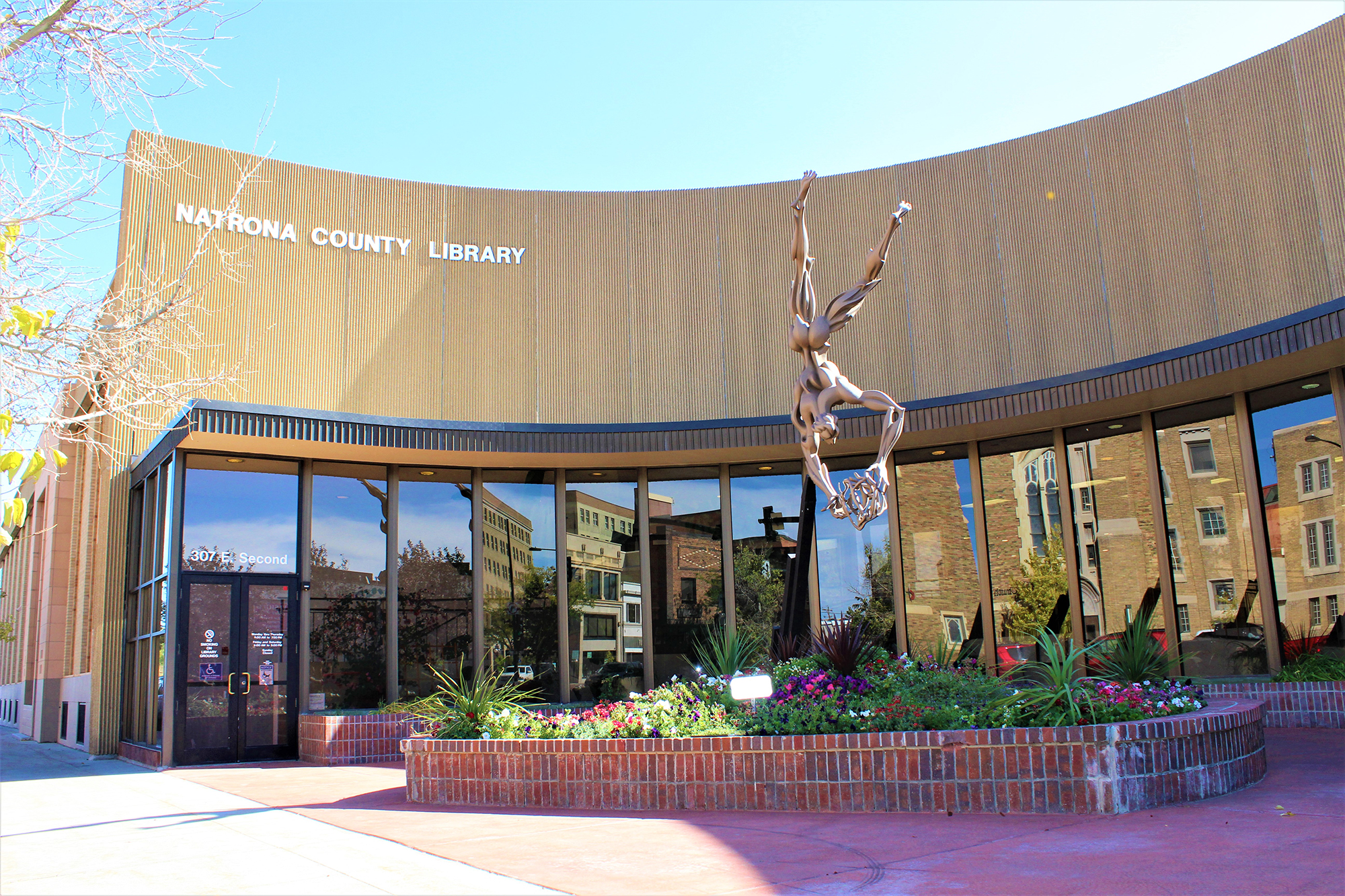 Natrona County Library, Casper, WY
Architect: Arch Nexus
Redefining Flexibility: Trends Beyond 21st Century Libraries
Reimagine how flexible your library can be by identifying how current and future library trends intersect with the uniqueness of your community. Then . . . find out how such trends can co-exist in the same spaces and adapt to the changing needs of your community. We are collaborating with the Natrona County Library in Casper Wyoming and using their opportunity to build a new 75,000 SF Library in their downtown as a catalyst for helping all librarians learn how to implement these tools into their library. This will be a workshop focused on a human-centered community approach to identifying which programs and services are right for your library and how you can design for optimal use of the library spaces.
---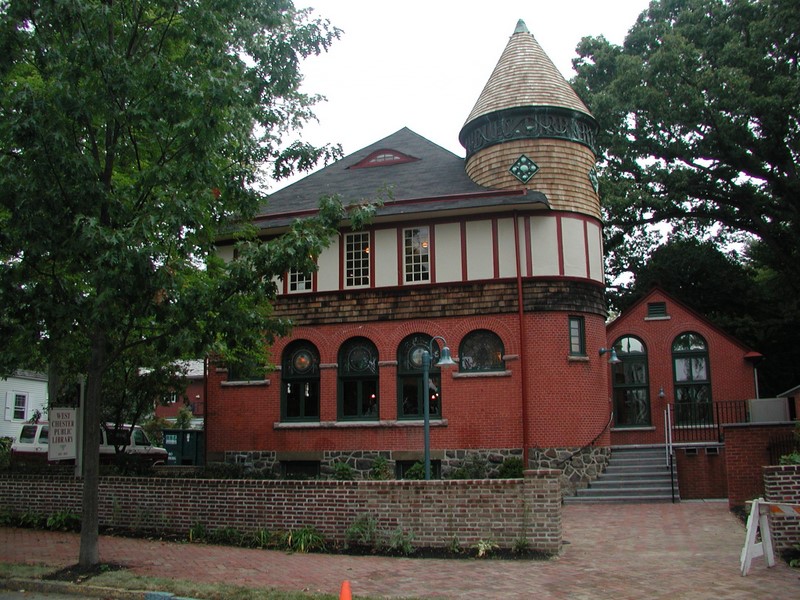 West Chester Public Library, West Chester, PA
Furniture & Design Company: Opening the Book
In a visioning stage to redesign the library's first floor and lower level, the West Chester Public Library aims to redesign traffic flow and layout to enhance the customer experience and make it easier for staff to serve their community. The historic building, built in 1888 and renovated last in 2004, does not adequately meet the community's needs or the library's vision to serve as a community hub. Prioritizing flexible workspace options for members to read, study, and meet, the library aims to improve the service to its 58,000 residents of the 6 municipality Chester County Library System by making better use of the space and creating a more welcoming first impression. The renovation would honor the historic nature of the building, which features an original, hand-carved staircase, but is excited to relocate existing service points like the information desk, to create a more functional and flexible user experience.