Presented by: ProQuest and Library Journal
Event Date: Thursday, February 16, 2023
As libraries continue to innovate and transform themselves to better serve diverse communities, more and more librarians are undertaking initiatives to promote equitable access to learning materials that are designed to empower patrons of all backgrounds working to advance their academic and professional careers.
Join this session to learn how O'Reilly* is helping libraries deliver meaningful learning opportunities and why it was recognized for its excellence in the "Best Diversity, Equity & Inclusion Strategy" category by Brandon Hall Group's 2022 Human Capital Management Awards program for its initiatives designed to amplify, educate, and recruit underrepresented communities in the tech industry.
*O'Reilly is exclusively available to academic and public libraries through ProQuest, part of Clarivate
Presenters:
Carmen Vetere, Chief Marketing Officer, O'Reilly
Peg Bessette Knight, Senior Product Manager, ProQuest, part of Clarivate
Sponsored by: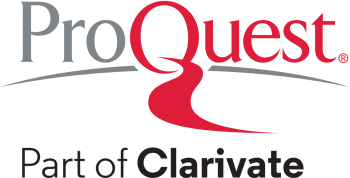 Follow us on Twitter! @LibraryJournal #LJProQuest
Need help getting registered? Send us an email describing your problem.