Mary Kubica's novels have been translated into over thirty languages and have sold over two million copies worldwide.

One critic advised: "If you can't sleep-in, don't start reading this at night."
Mary Kubica's novels have been translated into over thirty languages and have sold over two million copies worldwide. Her last novel, The Other Mrs., coming soon to Netflix, was a LibraryReads pick for February 2020 and an instant New York Times bestseller. In Local Woman Missing, Kubica creates a riveting tale of a long-lost child and two missing women. Kubica sets her seventh novel in the scary suburbs for the perfect Halloween thriller.
What inspired you to tell you this story?
So often, when we hear of missing people on the news, the story ends with their return. I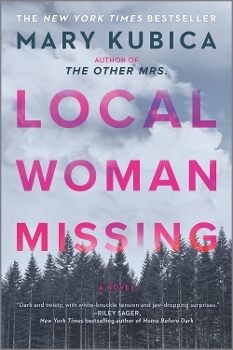 wanted to explore this more and examine what it's like for the missing to return to society and become reacclimated with their families. I started with the character of Delilah and her escape from captivity, not knowing then how or why she found herself living in such horrible conditions.
Why do the suburbs make such a scary setting?
There's a false sense of safety in the suburbs as opposed to the city. In a relatively tight-knit, upper middle-class neighborhood, like the one in Local Woman Missing, people know their neighbors. There's comfort in that. There is the belief that bad things can't happen here, and yet they do. It's the fact that we allow ourselves to be too vulnerable, to let our guards down, to trust more than we should that makes suburban settings so scary for me.
How did you discover your love for true crime?
I've loved to write since I was a young girl, but I didn't try my hand at writing true crime or suspense until I started drafting my first published novel. In fact, when I began The Good Girl, I was sure I was writing a love story that began getting progressively more twisty. I'm not a plotter, so I didn't know quite where I was going with it, but loved creating twists and red herrings and layers of mystery. I've always been a fan mysteries and suspense, and am sure my love of these came from an early age when I was reading Christopher Pike and Nancy Drew.
How did you decide to make a doula such a key character?
I have friends who are doulas and, initially, when I gave Meredith a career as a doula, it was to have a reason why she might be absent for a period of time and no one would panic. But as I began to research the work of doulas, I knew there was a bigger story there and an opportunity to explore obstetric neglect and abuse.
What's been the readers' response to Local Woman Missing? Do you maintain ongoing relationships with book clubs?
Book clubs are loving Local Woman Missing and I'm so thrilled! Readers love the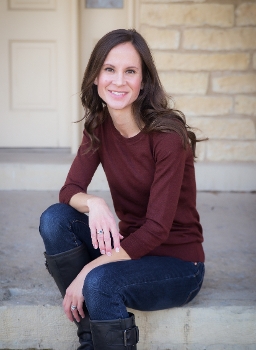 characters and the twist – which I've been thrilled to hear has caught most readers by surprise. That's always the goal! I visit many book clubs virtually each year and have maintained ongoing relationships with some since The Good Girl back in 2014. I love to have that connection with readers and be something more to them than a name.
What does it feel like to write the real edge-of-your-seat scenes?
There are times it's exhilarating and times it's a bit more of a slog. I've love to say that the words always flow freely, but that depends on the scene and on the day. There is nothing more intoxicating than those days when the words and ideas come faster than I can type.
How do you construct your plots?
On any given day that I sit down to write, I have no idea what's going to happen. I firmly believe that if, as a writer, I'm not surprised by the things my characters do, then a reader won't be either. I love the spontaneity of figuring things out as I go!
Do you talk about your plots with friends and family as you write?
Never! It's mum's the word until I've finished a draft. Other than sharing a proposal with my editor and agent early on, I don't talk to anyone about plot until that first draft is through. I need to get all my thoughts out first before I share them with anyone—and even then, it's only my editor, agent, and husband. As Stephen King says, "Write with the door closed, rewrite with the door open."
Local Woman Missing will be coming out in trade paperback on November 2.


SPONSORED BY