What can a marketing firm offer library boards, Friends, or foundations, and can your average library support organization—which may not have deep pockets or a large existing donor base—afford one?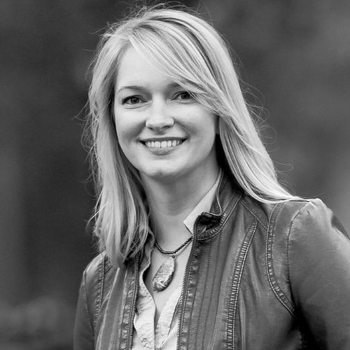 What can a marketing firm offer library boards, Friends, or foundations, and can your average library support organization—which may not have deep pockets or a large existing donor base—afford one? Carl Bloom ­Associates (CBA) is the marketing agency behind the Seattle Public Library Foundation's launch of a national #LibraryGivingDay, as well as Brooklyn Public Library's advocacy campaign. LJ spoke with CBA VP of business development Christina McPhillips about how direct marketing can help fundraising efforts for trustees and other library advocates.
LJ: What can a marketing firm do for a fundraising board?
Christina McPhillips: It can open up a wealth of new knowledge and sharing. We're able to say, here's what we've learned, and share different results—we can almost be an encyclopedia of insight for the library fundraising world.
We do mail or email campaigns. That may mean writing a letter in a specific way that has tried and true fundraising language. One of the things we've been able to help Friends, foundations, boards, and libraries with in recent years is expansion into the digital fundraising world. Everyone needs to be fundraising digitally, no matter what kind of nonprofit you are, but it can be daunting and expensive. It can lead you down the wrong path if you're not experienced.
When we run our quarterly campaigns, we will also typically do some online ads, depending on the size of the library and their comfort with something like that. That may be Facebook, ­Instagram, Google ads. All of these things work really well together. A donor may get a direct mail piece, and then an email a couple of days later that reminds them of the direct mail, or the email will remind them to go onto the library's website to make a donation. And then they may see some Facebook ads that also act as reminders. It speaks to [the fact that] people are busy. If you send them one letter, a lot of times it's just not enough. They need to know that the campaign is still going on, that their gift is very much needed.
How are campaigns tailored for different sizes and types of libraries?
Our creative team asks, "What are your goals, what are your initiatives, what are your struggles? What challenges have you encountered?" A California coastal library may have very different ­language, goals, challenges, and outlooks than a New York City ­library, and different things we say [to donors] will mean very different things. With Brooklyn Public Library...their goal is to get 10,000 people to advocate on their behalf by signing up for various ­petitions. That is really a digital campaign, where it's just email and social media ads. We don't ask for any money.
With regard to smaller libraries, [a marketer] could help them, for the very first time, send direct mail letters that they haven't ­themselves written. It's wonderful for a library to write their own ­direct mail pieces and fundraise in any possible way they can, but…we write letters slightly differently. That's when you ­really see increases in the numbers of new donors you can bring in, and the amount of money you can raise from ­current donors.
Will marketing firms work with boards that have smaller budgets?
All marketers must—I hope they do. It never hurts to ask a marketing firm, How much would it cost? Do you take organizations of our size? Would you work with us? What can you provide us? Pretend that you're bigger—you're just as important as everybody else in the library game. Agencies and firms should always give you the time of day. You may pick up some good information as you talk through the process.
What would you advise a board that isn't able to hire a marketer?
Select one time of year to do your fundraising campaigns. If you are sprinkling your campaign throughout the year, your efforts and money may be best spent [instead] running campaigns in November and December. People are most philanthropic during that time of the year, and we know that 13 percent of all online giving happens in the last three days of the year. My recommendation would be to send one to two letters to the donors that you have. An agency or a firm can most certainly guide you on how to do that, but if you're too small to have the funds to [hire someone], write the letters in-house, have volunteers come and fold and address them, and send them out.
We've seen online giving be such a significant source of revenue for all sizes of libraries, and we've encountered some smaller libraries that have a really hard time receiving donations online. I would tell the library to put it into their one-year or two-year goals or strategic plan, to make it so that the website [can] accept donations.