When the research team at Ithaka S+R closed their survey of academic library directors at the end of last year and began to examine the responses, they had no idea that within three months the academic library landscape would look entirely different.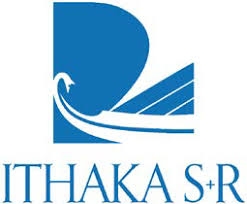 When the research team at Ithaka S+R closed their survey of academic library directors at the end of last year and began to examine the responses, they had no idea that within three months the academic library landscape would look entirely different.
The latest Ithaka S+R U.S. Library Survey asked library deans and directors at not-for-profit four-year institutions about a range of subjects, including their strategies, priorities, roles within the institution, and relationships to others, from students to fellow faculty and administrators. The survey was sent to library directors at baccalaureate, master's, and doctoral degree–granting institutions in October 2019 and closed in December with 662 responses. The subsequent report, published April 2, highlights findings on respondents' leadership and management strategies, their perceptions of the roles and services of the library, and how their libraries handle collections and licensing—providing a snapshot of where libraries were headed before the COVID-19 pandemic closed campuses across the United States.
While most aspects of the library's work have shifted dramatically since the survey was conducted, "It's the most comprehensive data set of what was happening before this all went down, what the intentions were," Ithaka manager of surveys and research Christine Wolff-Eisenberg, one of the survey's co-leads, told LJ. "In some ways it's an unfortunate time to have done this survey, given that so much has changed, and we acknowledge that there are a number of these findings that probably will have already shifted if we were to ask about them now. But at the same time, we're quite fortunate that we have this…and we can do some comparisons afterward and see not just what the after picture looks like but what changes took place in between." Wolff-Eisenberg is well-positioned to make such comparisons: she's also one of the co-leads of a far different survey, measuring academic libraries' response to COVID-19, that deployed in March.
This is the fourth of Ithaka's triennial library director surveys since 2010. For this cycle, the team added coverage of three key topics: equity, diversity, and inclusion (EDI) strategies, including recruitment and hiring practices; changes to collection strategies, particularly how directors are navigating journal costs; and the library's role in ensuring student success outcomes.
KEY FINDINGS
Even before the recent nationwide pivot to remote learning, priorities had been shifting from collections to services that support teaching, learning, and research, according to the survey. Directors had largely anticipated increased spending on such support, and a decrease in expenditures on collections—although at the end of 2019 fewer had expected to increase financial support for technology, systems, and infrastructure than in previous survey cycles. For the first time, ebook budgets reached the level of print book spending.
This cycle also saw less prioritization of institutional repositories and making research outputs freely available; these discrepancies between general support for research and the lack of advocacy for specific activities "doesn't totally add up," notes Wolff-Eisenberg, and is something she hopes to track in more detail in future.
Close to half of the directors said that they were likely to cancel a major journal package in the next five years; only a small percentage planned on instituting transformative agreements. "We hear a lot about the power of transformative agreements, of bundling together publishing and sub costs," said Wolff-Eisenberg. "So one thing that was surprising is that while half of our respondents said that they were likely to cancel a major journal package, only around 15 to 20 percent said that they would plan on pivoting to that kind of transformative agreement."
Also notable, she added, was that while research universities tend to have higher publishing outputs, and stand to benefit most from such agreements, there was no statistical difference between attitudes toward transformative agreements from doctoral university library directors and those at master's or baccalaureate colleges.
Student success remained a top objective for directors. Increasing student learning and enhancing student well-being took priority over more traditional success metrics—enrollment, retention, and graduation rates—that have been stressed by other college administrators, such as provosts, in similar surveys. While roughly half of directors wish to contribute to institutional learning analytics tools, another half are also concerned about data confidentiality and giving third-party vendors access to individual level data. Both interest and concern in these areas are highest among directors at doctoral university libraries; for leaders at other types of institutions, an interest in analytics outpaces worries about misuse of individual data, with the gap particularly notable in master's colleges.
Other findings were less encouraging. Library directors continue to perceive the value of their roles, and that of their libraries, as declining in the eyes of their supervisors and other campus leaders. And as the value of various library functions has fallen steadily in their eyes, perceived value gap between directors and their supervisors has widened as well.
In addition, only about a third of respondents said that both the institution and library had well-developed strategies around EDI and accessibility—although a number are currently working to implement appropriate practices for recruiting and selecting job candidates.
AN EYE TOWARD THE FUTURE
While library leadership may have more pressing concerns at the moment, with the massively disrupted school year preparing to wind down, said Wolff-Eisenberg, "As people have time, and as they want to read about something different than what they've been focusing on for a few weeks now, we want this [survey] to be out there for them."
Many of the issues examined in the Ithaka survey have naturally shifted with COVID-19 related closures, said co-lead Jennifer K. Frederick, Ithaka S+R senior surveys analyst on the Libraries, Scholarly Communication, and Museums Team, but the survey can still serve as a guide for how directors can move forward once campuses reopen. Declining financial support for technical systems and infrastructure is expected increase as more library services increasingly move online, for example, and spending on electronic resources will continue its upward trajectory.
"This will give a sense of what the priorities are, and what might be most important to pivot to once everything is all over—of course we don't know exactly when that's going to be," Frederick added, "but somewhere down the line that is something we hope this project can be useful for."
Even with a high degree of disruption and an unprecedented urgency to switch gears, "when you think about who's providing support for students and faculty on campus, and to what extent they already had a digital infrastructure built out, libraries were relatively more well-positioned to be doing this right now compared to other parts of the institution," said Wolff-Eisenberg—although, she noted, 'Being well positioned doesn't mean that they were totally prepared for this by any means."
Ithaka S+R plans to field a follow-up survey with academic library directors later in the year to look at the impact of COVID-19 on strategies and services, and what paths they may take going forward.