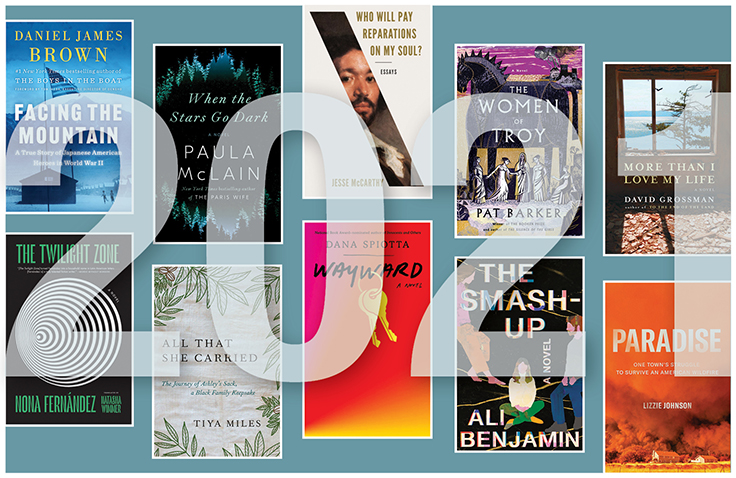 This year's edition of Titles To Watch includes nearly 300 key works in fiction and nonfiction, reflecting current concerns with politics, the pandemic, and #ownvoices authors and the desire to plumb personal relationships and experiences. For poetry selections see our newly issued Poetry Titles To Watch 2021.
Titles on this list publishing between January–July 2021 are listed in a downloadable spreadsheet.
Fiction
---
Coming of Age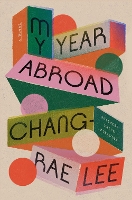 In Chang-rae Lee's My Year Abroad (Riverhead, Feb.), unambitious young American Tiller scores a yearlong trip to Asia with a Chinese American businessman. Halsey Street author Naima Coster's What's Mine and Yours (Grand Central, Mar.) brings together North Carolina high schoolers Gee, who is Black, and half-Latina Noelle. Inaugural winner of the Graywolf Press Africa Prize, debuter Khadija Abdalla Bajaber's Mombasa-set The House of Rust (Graywolf, Oct.) is a magic realist coming-of-age debut enfolding the Swahili and Hadrami communities. Also debuts: Andrew J. Graff's Raft of Stars (Ecco, Mar.), about two ten-year-old boys fleeing into the Wisconsin wilderness; Susan Mihalic's Dark Horses (Scout: Gallery, Feb.), about a young equestrienne rising above sexual abuse by her father; and Carolyn Ferrell's Dear Miss Metropolitan (Holt, Jul.), whose protagonist is abducted as a girl and rescued as a woman.
Family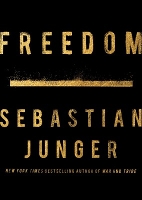 Jonathan Franzen's Crossroads (Farrar, Sept.) leads off "A Key to All Mythologies," a trilogy capturing current culture as it tracks a family across three generations. Brandon Hobson's The Removed (Ecco, Feb.) uses Cherokee tradition to amplify the story of the Echota family, still coming to terms with the death of teenage son Ray-Ray. Dana Spiotta's Wayward (Knopf, Jul.) and Claire Vaye Watkins's I Love You but I've Chosen Darkness (Riverhead, Oct.) both feature a woman protagonist wrestling with motherhood and marriage. In Willy Vlautin's The Night Always Comes (Harper, Apr.), struggling 30-year-old Lynette seeks to buy a home for her family, while a troubled Iraq vet flees with his daughter to a cave in Jonathan Evison's Legends of the North Cascades (Algonquin, Jun.). In Joan Silber's Secrets of Happiness (Counterpoint, May), young New York lawyer Nathan learns that his father has always had a second family. In debuter Jamie Figueroa's Brother, Sister, Mother, Explorer (Catapult, Mar.), Rufina counsels her brother to commit to life after their mother's passing, while Gabriela Garcia's Of Women and Salt (Flatiron, Mar.), also a debut, puts Miami-based Carmen between her drug-addicted daughter and difficult mother in Cuba. Kali Fajardo-Anstine follows Sabrina & Corina, her National Book Award finalist debut collection, with Woman of Light (One World, Sept.), an American West–set family saga.
---
Community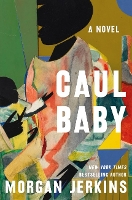 Nonfiction star Morgan Jerkins (Wandering in Strange Lands) makes her fiction debut with Caul Baby (Harper, Apr.), about a powerful Harlem family. A chronicle of the Padilla family and their community in Las Penas, NM, Kirstin Valdez Quade's debut novel, The Five Wounds (Norton, Apr.), follows an award-winning short story collection. British author Chris Whitaker's We Begin at the End (Holt, Mar.) features a California sheriff who tends the dysfunctional family of tough 13-year-old Duchess while dreading a best friend's release from prison. In Archivist author Martha Cooley's Buy Me Love (Red Hen, Jun.), Ellen Portinari befriends gym folks and a Brooklyn street artist while deciding whether to cash in her winning lottery ticket. Two debuts investigate how environmental despoliation can impact a community, with Ash Davidson's Damnation Spring (Scribner, Aug.) centered on a Pacific Northwest logging town, and Gregory Brown's The Lowering Days (Harper, Mar.) on Maine's Penobscot Valley. Finally, Ivorian author Véronique Tadjo's In the Company of Men (Other, Feb.) uses multiple voices to show how Ebola affected communities in West Africa in the mid-2010s.
---
Love & Breakup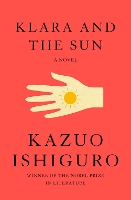 An Artificial Friend for sale in a store, perky Klara contemplates the meaning of love in Kazuo Ishiguro's Klara and the Sun (Knopf, Mar.), while Elizabeth Strout's Oh William! (Random, Sept.) explores the ties that bind Lucy Barton and her first husband, William. In Lorna Mott Comes Home (Knopf, Apr.), Diane Johnson considers what happens when sixtyish Lorna Mott Dumas decides to leave her cheating French second husband. Maria Amparo Escandon's LA Weather (Flatiron: Macmillan, Sept.) portrays a contented Mexican American couple who decide to divorce after four decades. In YA-to-adult author Ali Benjamin's The Smash-Up (Random. Feb.), a move to the country does not keep the culture wars from upending Zo and Ethan's marriage.
---
Personal Crisis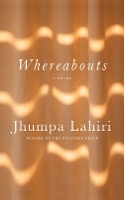 Originally written in Italian, Jhumpa Lahiri's Whereabouts (Knopf, Apr.) features a woman uncertain whether she wants to connect. Andrew Greer's Less Is Lost (Little, Brown, Nov.) reveals what the protagonist of his Pulitzer Prize–winning Less is stumbling through next. In Lionel Shriver's Should We Stay or Should We Go (Harper, Jun.), a couple reconsiders a pact they made decades ago to commit suicide together on the wife's 80th birthday. Living grandly in Madagascar, African American professor Shay acknowledges the tension between her entitled American upbringing and her African heritage in Andrea Lee's Red Island House (Scribner, Mar.). Switching from his big-hit dystopias, Jason Mott sends his Black protagonist on a cross-country book tour in Hell of a Book (Dutton, Aug.). From National Book Award finalist Pajtim Statovci, Bolla (Pantheon, Jul.) features just-married, Kosovo-based Albanian student Arsim, who launches an affair with a Serbian man that's disrupted by war. In Mona Awad's All's Well (S. & S., Aug.), an actor–turned–college theater director faces opposition when trying to mount Shakespeare's All's Well That Ends Well. In two-time NYPL Young Lions finalist Katie Kitamura's Intimacies (Riverhead, Jul.), a woman working as an interpreter at the Hague seeks somewhere to call home.
---
Recall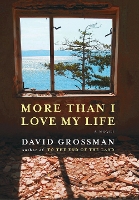 In Israeli author David Grossman's More Than I Love My Life (Knopf, Aug.), 90-year-old Vera reveals to her daughter and granddaughter the three years she spent imprisoned in Croatia for refusing to denounce her husband. In Russell Banks's Foregone (Ecco, Mar.), draft-dodging leftist documentary filmmaker Leonard Fife, still in Canada, films a valedictory interview revealing a dark secret. Robert Olen Butler's Late City (Atlantic Monthly, Sept.) features a 115-year-old former newspaperman pondering his life on the eve of Donald Trump's election. In Shelter author Jung Yun's O Beautiful (St. Martin's, Nov.), a Korean American journalist reporting from North Dakota's Bakken oil fields confronts painful hometown memories.
---
#MeToo Moments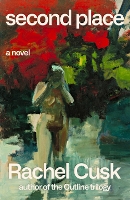 In Rachel Cusk's Second Place (Farrar, May), tensions in male/female interactions are highlighted when a woman invites a distinguished male artist to visit her remote coastal home. In Olga Grushin's The Charmed Wife (Putnam, Jan.), Cinderella plunges ahead after disappointment in marriage and then herself. In Three Women author Lisa Taddeo's fiction debut, Animal (Avid Reader: S. & S., Jun.), a woman who has witnessed male violence plumbs childhood memories and turns violent herself. The narrator in rising literary critic Lauren Oyler's Fake Accounts (Catapult, Feb.) learns her boyfriend is secretly an internet conspiracy theorist—and turns deceptive herself.
---
Portraits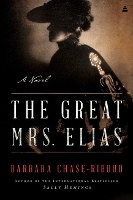 Barbara Chase-Riboud's The Great Mrs. Elias reimagines the life of one of America's richest Black women (Amistad: HarperCollins, Aug.). Vanessa Riley's Island Queen (Morrow, Jul.) reimagines the life of Dorothy Kirwan Thomas, who rose from enslavement to become a powerful landowner in the colonial West Indies. Kaitlyn Greenidge's Libertie (Algonquin, Mar.) revisits Dr. Susan Smith McKinney Steward, the first Black female doctor in New York State, and her eponymous daughter. Emmanuel Dongala's The Bridgetower Sonata: Sonata Mulattica (Schaffner, Feb.) portrays George Bridgetower, a biracial 18th-century virtuoso violinist dubbed the Black Mozart. In The Morning Star (Penguin Pr., Sept.), Karl Ove Knausgaard continues his best-selling self-portraiture, while Prix Goncourt finalist Kamel Daoud's Zabor; or, The Psalms (Other, Mar.) reveals a young Algerian convinced that his writing will save his community. Plus two never-before-published novels: Simone de Beauvoir's Inseparable (Ecco, Sept.), an evocation of her childhood; and Black Arts Movement cofounder John Oliver Killens's The Minister Primarily (Amistad: HarperCollins, May), portraying a Mississippi musician in Africa.
---
Historical Fiction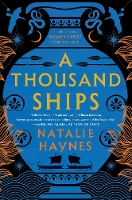 Troy's unfortunate women rise to the fore in Natalie Haynes's A Thousand Ships (Harper, Jan.), Pat Barker's The Women of Troy (Doubleday, Aug.), and poet Anne Carson's graphic novel The Trojan Women: A Comic (New Directions, May), illustrated by Rosanna Bruno. Lauren Groff's Matrix (Riverhead, Sept.) features a 17-year-old reject from the court of Eleanor of Aquitaine made prioress of a failing abbey. Rivka Galchen's Everyone Knows Your Mother Is a Witch (Farrar, Jun.) illuminates widowed Katharina, accused of witchery in 1618 Württemberg and defended by her famous mathematician/astronomer son Johannes, while Chris Bohjalian's Hour of the Witch (Doubleday, Apr.) focuses on similar accusations against an abused young wife in 1660s Boston. National Book Award long-listed for her poetry, Honorée Fanonne Jeffers offers The Love Songs of W. E. B. Du Bois (Harper, Jul.), a debut novel tracking a Black family from colonial times to the present. Robert Jones Jr.'s The Prophets (Putnam, Jan.) limns the comforting relationship between two enslaved young men in the pre–Civil War South. Winner of the Philippine National Book Award, Gina Apostol's The Revolution According to Raymundo Mata (Soho, Jan.) flashes between a 19th-century revolutionary's memoir and querulous contemporary commentary. Francine Prose's The Vixen (Harper, Jun.) and Beatriz Williams's Our Woman in Moscow (Morrow, Jun.) are both set during the Cold War. Also of interest: Revenant author Michael Punke's Ridgeline (Holt, Jun.), Tattooist of Auschwitz author Heather Morris's Three Sisters (St. Martin's, Oct.), and Jonathan Evison's Small World (Dutton, Fall).
---
World War II Fiction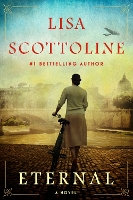 Lisa Scottoline takes a break from thrillers with Eternal (Putnam, Mar.), featuring three Italian friends who splinter apart with Mussolini's rise to power. Tin Man author Sarah Winman's Still Life (Putnam, Sept.) opens in 1944 Tuscany, where English soldier Ulysses meets middle-aged art historian Evelyn, there to recall E. M. Forster. AJ Pearce's Yours Cheerfully (Scribner, Aug.) sketches the challenges Britain's women faced as they contributed to the war effort; Kristina McMorris's The Escape Maker (Sourcebooks, Oct.) features an American illusionist drawn into Britain's gadget-creating MI9; and S. Kirk Walsh's The Elephant of Belfast (Counterpoint, Apr.) has a young zookeeper trying to protect her favorite charge as Belfast is mercilessly bombed. Both Pam Jenoff's The Woman with the Blue Star (Park Row: Harlequin, May) and Kelly Rimmer's The Warsaw Orphan (Graydon House: Harlequin, Jun.) take place in Poland, as personal relationships assist in the battle against genocide.
---
Seeking Refuge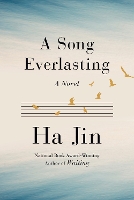 In Ha Jin's A Song Everlasting (Pantheon, Jul.), a Chinese singer determined to protect his artistic integrity lands in America with no way back. In Rabih Alameddine's The Wrong End of the Telescope (Grove Atlantic, Sept.), a Lebanese American trans woman guards a patient's secret while working as a doctor among Syrian refugees on Lesbos island. Omar El Akkad's What Strange Paradise (Knopf, Jul.) brings together a Syrian boy, the only survivor of his ship's Mediterranean passage, and the homeless island girl who rescues him. Christy Lefteri's Songbirds (Ballantine, Sept.) concerns a Sri Lankan nanny who vanishes on Cyprus. In E. Lily Yu's magic realist On Fragile Waves (Erewhon: Workman, Feb.), fairy tales sustain a family traveling from Afghanistan toward a cold welcome in Australia. In debuter Lola Akinmade Åkerström's In Every Mirror She's Black (Sourcebooks, Sept.), three Black women—an executive, a model, and a Somali refugee—seek a sense of belonging in Sweden.
---
Topical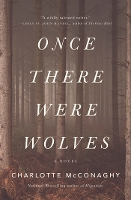 Ecological concerns are voiced in Richard Powers's Bewilderment (Norton, Fall), about a father's love in an environmentally devastated world; Charlotte McConaghy's Once There Were Wolves (Flatiron, Aug.), about twin sisters reintroducing wolves to the Scottish Highlands; and Alexandra Kleeman's Something New Under the Sun (Hogarth: Crown, Aug.), about an East Coast novelist in Hollywood witnessing drought and wildfire along with corporate corruption. Books plumbing Latin America politics include Daniel Loedel's Hades, Argentina (Riverhead. Jan.), Nona Fernández's The Twilight Zone (Graywolf, Mar.), Mario Vargas Llosa's Harsh Times (Farrar, Nov.), and Carolina De Robertis's The President and the Frog (Knopf, Aug.). In Nadia Hashimi's Sparks Like Stars (Morrow, Mar.), an American surgeon reckons with the loss of her entire family during a 1970s coup in Kabul. In Thrity Umrigar's Honor (Algonquin, Dec.), an émigré reporter returning from America to India on assignment must reconcile with her past there, while Nawaaz Ahmed's Radiant Fugitives (Counterpoint, Aug.) compels three generations of a Muslim Indian-American family to face tumultuous world changes. Imbolo Mbue's How Beautiful We Were (Random, Mar.) reveals one African village's resistance to global repression, while the biracial protagonist of Chibundu Onuzo's Sankofa (Catapult, Oct.) learns that her father helped liberate his West African country. Rebecca Sacks's City of a Thousand Gates (Harper. Feb.) weaves together multiple voices to portray life on the West Bank, while Rivers Solomon's Sorrowland (MCD: Farrar, May) concerns a woman still suffering the effects of medical experimentation on the marginalized carried out at a compound she fled.
---
Relationship Reads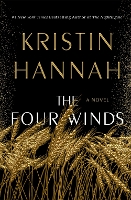 Along with big-name women's titles like Kristin Hannah's The Four Winds (St. Martin's, Feb.), Lauren Weisberger's Where the Grass Is Green and the Girls Are Pretty (Random, Apr.), Elin Hilderbrand's Golden Girl (Little, Brown, Jun.), Danielle Steel's Nine Lives (Delacorte, Jul.), and Liane Moriarty's Untitled (Holt, Sept.), look for some big debuts. HBO drama head Miranda Cowley Heller's The Paper Palace (Riverhead, Jun.) features a woman in a love triangle making a momentous decision. Marianne Cronin's The One Hundred Years of Lenni and Margot (Harper, Jun.) pairs a 17-year-old and an 83-year-old on the terminal ward. Dawnie Walton's The Final Revival of Opal & Nev (S. & S., Apr.) offers a fictional oral history of a beloved rock duo in 1970s New York, while Emma Brodie's Songs of Ursa Major (Knopf, Jun.) features a rising vocal star who dangerously links her fate and her heart to a folk legend. In Kirthana Ramisetti's Dava Shastri's Last Day (Grand Central, Dec.), a terminally ill woman upsets family and friends by releasing her obituary early. From veteran authors: Jacquelyn Mitchard's My Only (MIRA, Dec.) and Mary Bly's (aka Eloisa James) Lizzie & Dante (Dial, Jul.).
---
Surprise Thrills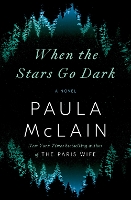 Beyond books like Karin Slaughter's False Witness (Morrow, Jul.), Paula Hawkins's A Slow Fire Burning (Riverhead, Aug.), Lee Child & Andrew Child's Better Off Dead (Delacorte, Oct.), and David Baldacci's Untitled Atlee Pine thriller (Grand Central, Nov.), readers will want Colson Whitehead's literary thriller, Harlem Shuffle (Doubleday, Fall), and Stacey Abrams's While Justice Sleeps (Doubleday, May), a legal thriller. Gear switchers include literary/historical author Paula McLain (When the Stars Go Dark, Ballantine. Apr.), literary author Peter Heller (The Guide, Knopf, Aug.), women's fiction author Laura Dave (The Last Thing He Told Me, S. & S., May), and YA authors Rachel Hawkins (The Wife Upstairs, St. Martin's, Jan.) and David Yoon (Version Zero, Putnam, May). S. A. Cosby's Razorblade Tears (Flatiron, Jul.) follows up Blacktop Wasteland, a New York Times Notable Book. Key thriller debuts include Fiona King Foster's rural noir, The Captive (Ecco, Jan.); Nadine Matheson's London-set, #ownvoices procedural, The Jigsaw Man (Hanover Square: Harlequin, Mar.); financial insider Jay Newman's Undermoney (Scribner, Aug.); Caitlin Wahrer's The Damage (Pamela Dorman: Viking, Jun.), dealing with assault; Mary Dixie Carter's The Photographer (Minotaur: St. Martin's, May), featuring risky social climbing; Anna Bailey's Where the Truth Lies (Atria, Aug.), a vanished-girl tale; and Virginia Feit's Mrs. March (Liveright: Norton, Aug.), with an Upper East Side woman reacting badly to her husband's latest novel.
---
Mystery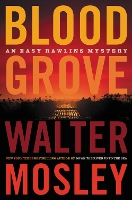 Fan-favorite gumshoes return with Walter Mosley's Blood Grove (Mulholland: Little, Brown, Feb.), Donna Leon's Transient Desires (Grove Atlantic, Mar.), Cara Black's Murder at the Porte de Versailles (Soho Crime, Nov.), Susan Elia MacNeal's The Hollywood Spy (Bantam, Jul.), Joe Ide's Smoke (Mulholland: Little, Brown, Feb.), Jaqueline Winspear's The Consequences of Fear (Harper, Mar.), Louise Penny's Untitled Chief Inspector Gamache mystery (Minotaur: St. Martin's, Aug.), and Charles Finch's An Extravagant Death (Minotaur: St. Martin's. Feb.). Ann Cleeves's The Heron's Cry (Minotaur: St. Martin's, Sept.) is third in her new series featuring featuring Det. Matthew Venn; William Kent Krueger's Lightning Strike (Atria. Aug.) is a prequel to his "Cork O'Connor" series; and John Banville's April in Spain (Hanover Square: Harlequin, Nov.) is the second Quirke mystery written under Banville's own name rather than Benjamin Black. Series starters come from Janet Evanovich (The Recovery Agent, Atria, Jun.) and Ashley Weaver (A Peculiar Combination: An Electra McDonnell Novel, Minotaur: St. Martin's, May), and YA-to-adult authors include Caroline B. Cooney's The Grandmother Plot (Sourcebooks, Jul.) and SJ Bennett's The Windsor Knot (Morrow, Mar.), with Queen Elizabeth II as sleuth. Also of interest: Jane Harper's Australian beach–set The Survivors (Flatiron, Feb.); Edgar Award winner Naomi Hirahara's Chicago 1944–set Clark and Division (Soho Crime, Jul.); and Todd Robert Petersen's American West–set Picnic in the Ruins (Counterpoint, Jan.).
---
SF/Fantasy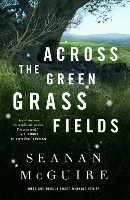 Titles from award-laden authors include Seanan McGuire's Across the Green Grass Fields (Tor.com. Jan.), Nnedi Okorafor's Remote Control (Tor.com, Jan.), Becky Chambers's The Galaxy, and the Ground Within (Harper Voyager. Feb.), and P. Djèlí Clark's A Master of Djinn (Tor.com., May). Andy Weir strands us in space again with Project Hail Mary (Ballantine, May), while Chuck Wendig gives us literary horror on Earth with a couple returning to their sinister hometown in The Book of Accidents (Del Rey, Jul.). Rising stars: Cadwell Turnbull's No Gods, No Monsters (Blackstone, Sept.), which follows his LJ best-booked debut, The Lesson; Silvia Moreno-Garcia's Velvet Was the Night (Del Rey, Aug.), Helene Wecker's The Hidden Palace: A Tale of the Golem and the Jinni (Harper, Jun.), and Sarah Gailey's The Echo Wife (Tor, Feb.).
---
Short Story Collections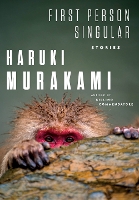 See internationally acclaimed Haruki Murakami's First Person Singular (Knopf, Apr.), IMPAC Dublin Literary Award winner Kevin Barry's That Old Country Music (Doubleday, Jan.), Booker Prize winner Ben Okri's Prayer for the Living (Akashic, Feb.), Booker Prize short-listed Brandon Taylor's Filthy Animals (Riverhead. Jun.), National Book Award finalist Elizabeth McCracken's The Souvenir Museum (Ecco, Apr.), Joyce Carol Oates's The (Other) You (Ecco, Feb.). Shirley Jackson Award–winning Brian Evenson's The Glassy, Burning Floor of Hell (Coffee House, Aug.), Swedish crime writer Helene Tursten's An Elderly Lady Must Not Be (Soho, Oct.), and debuter Dantiel W. Moniz's Milk Blood Heat (Grove, Feb.).
NONFICTION
---
Pandemic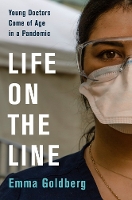 In Life on the Line: Young Doctors Come of Age in a Pandemic (Harper, Jun.), Emma Goldberg profiles medical students who received their degrees early to help battle COVID-19. Kari Nixon's Quarantine Life from Cholera to COVID-19: What Pandemics Teach Us About Parenting, Work, Life, and Communities from the 1700s to Today (Tiller: S. & S., Jun.), Nicola Twilley & Geoff Manaugh's Until Proven Safe: The History and Future of Quarantine (MCD: Farrar, Jul.), and Charles Kenny's The Plague Cycle: The Unending War Between Humanity and Infectious Disease (Scribner, Jan.) provide context. Look to the future with Colin Kahl & Thomas Wright's Aftershocks: Pandemic Politics and the End of the Old International Order (St. Martin's, Aug.) and Scott Gottlieb's Preparing for the Inevitable: How We Get Back to Normal and How We Survive the Next Epidemic (Harper, Jul.).
---
Public Health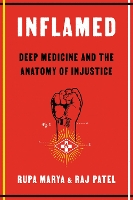 The pandemic has inspired concern about public health and its link to social justice issues, as reflected in Rupa Marya's & Raj Patel's Inflamed: Deep Medicine and the Anatomy of Injustice (Farrar, Aug.) and Leana Wen's Lifelines : A Doctor's Journey in the Fight for Public Health (Metropolitan: Holt, Jul.). See also Patrick Radden Keefe's Empire of Pain: The Secret History of the Sackler Dynasty (Doubleday, Apr.) and Benjamin Gilmer's The Other Dr. Gilmer (Ballantine, Oct.), about the unacknowledged mental health crisis in America's penal system.
---
Black Voices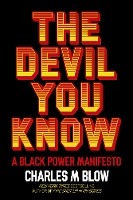 The outpouring of books inspired by Black Lives Matter include movement cofounder Patrisse Khan-Cullors's The Abolitionist's Handbook: 12 Fundamental Steps for Building a Free America (St. Martin's, Nov.), Michael H. Cottman & others' Say Their Names: How Black Lives Came To Matter in America (Grand Central, Oct.), and Charles M. Blow's The Devil You Know: A Black Power Manifesto (Harper, Jan.). Key essay collections include Randall Kennedy's Say It Loud!: On Race, History, and Culture (Pantheon, Sept.) and Jesse McCarthy's Who Will Pay Reparations on My Soul?: Essays (Liveright: Norton, Mar.), both from Harvard professors; and poet/novelist Kei Miller's Things I Have Withheld (Grove Atlantic, Sept.), which addresses the silences that warp our conversations on race, sex, and gender. Also reflecting on those conversations: CNN Tonight anchor Don Lemon's This Is the Fire: What I Say to My Friends About Racism (Little, Brown, Mar.) and You Are Your Best Thing : Vulnerability, Shame Resilience, and the Black Experience (Random, Mar.), edited by Brené Brown and Tarana Burke and featuring Black writers on vulnerability and shame resilience. Henry Louis Gates Jr.'s The Black Church: This Is Our Story, This Is Our Song (Penguin Pr., Feb.) is complemented by Dante Stewart's The Caged Bird Still Sings (Convergent: Random, Oct.), with the first Black preacher at his mostly white evangelical church facing microagressions once the Trump era arrived.
---
Where We Are/Where We're Going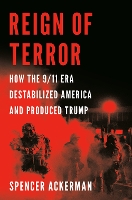 Books assessing how we arrived at this political moment include Mary Trump's The Reckoning (St. Martin's, Jul.), Spencer Ackerman's Reign of Terror: How the 9/11 Era Destabilized America and Produced Trump (Viking, May), Elie Honig's Hatchet Man: How Bill Barr Broke the Prosecutor's Code and Corrupted the Justice Department (Harper, Jul.), and Erwin Chemerinsky's Presumed Guilty: How the Supreme Court Empowered the Police and Subverted Civil Rights (Liveright: Norton, Aug.). Atlantic journalist Adam Serwer argues of the Trump administration's policies that The Cruelty Is the Point (One World, Aug.). In Wildland: The Making of America's Fury (Farrar, Sept.), multi-award-winning journalist Evan Osnos revisits places he has lived—Greenwich, CT; Clarksburg, WV; and Chicago, IL—to find out why Americans are so angry, while Amanda Ripley's High Conflict: Why We Get Trapped and How We Get Out (S. & S., Apr.) considers how to address conflict both personal and political. In After the Fall (Random, Jul.), former deputy national security adviser Ben Rhodes ponders the world's dismissal of liberal democracy. Books on moving ahead include George Packer's Last Best Hope: An Essay on the Revival of America (Farrar, Jun.), Jonathan Cohn's The Ten Year War: Obamacare and the Unfinished Crusade for Universal Coverage (St. Martin's, Feb.), and Charlie Warzel & Anne Helen Petersen's Out of Office: The Big Problem and Bigger Promise of Working from Home (Knopf, Aug.) prepares us for work post-lockdown.
---
More Key Issues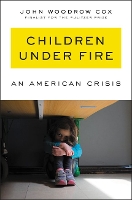 John Woodrow Cox's Children Under Fire: An American Crisis (Ecco, Mar.) portrays the youngest victims of America's gun violence, Pulitzer Prize–winning journalist Andrea Elliott expands her coverage of a homeless girl's life in Invisible Girl (Random, Sept.), and Lizzie Johnson plumbs California's devastating Camp Fire in Paradise: One Town's Struggle To Survive an American Wildfire (Crown, Aug.). Eliot Brown & Maureen Farrell's The Cult of We: WeWork, Adam Neumann, and the Great Startup Delusion (Crown, Jun.) limns the fall of WeWork's audacious cofounder and its implications. Explorations of what liberty means today arrive from Sebastian Junger (Freedom, S. & S., May) and Maggie Nelson (Freedom: Four Songs of Care and Constraint, Graywolf, Sept.). Books on policing in America include Georgetown law professor Rosa Brooks's Tangled Up in Blue: Policing the American City (Penguin Pr., Feb.), Bill Bratton & Peter Knobler's The Profession: A Memoir of Community, Race, and the Arc of Policing in America (Penguin Pr., Jun.), Elizabeth Hinton's America on Fire: The Untold History of Police Violence and Black Rebellion Since the 1960s (Liveright: Norton, May), and Justin Fenton's We Own This City: A True Story of Crime, Cops, and Corruption in an American City (Random, Feb.).
---
World War II History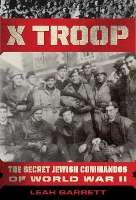 Leah Garrett's X Troop: The Secret Jewish Commandos of World War II (Houghton Harcourt, May) chronicles the British Army unit consisting entirely of German Jewish refugees. Held over from last year, Judy Batalion's The Light of Days: The Untold Story of Women Resistance Fighters in Hitler's Ghettos (Morrow, Apr.) presages three key books this year: Rebecca Donner's All the Frequent Troubles of Our Days: The American Woman at the Heart of the German Resistance to Hitler (Little, Brown, Aug.), Gwen Strauss's The Nine: The True Story of a Band of Women Who Survived the Worst of Nazi Germany (St. Martin's, May), and Selma van de Perre's My Name Is Selma: The Remarkable Memoir of a Jewish Resistance Fighter and Ravensbrück Survivor (Scribner, May). Lucia Crippa & Maurizio Onnis's The Auschwitz Photographer (Sourcebooks, Sept.) concerns the prisoner of conscience sent to Auschwitz in 1939 and forced to become the camp's photographer. Bradford Pearson's The Eagles of Heart Mountain: A True Story of Football, Incarceration, and Resistance in World War II America (Atria, Jan.) and Daniel James Brown's Facing the Mountain: A True Story of Japanese American Heroes in World War II (Viking, May) frame the Japanese American experience during World War II. Also of interest: Max Hastings's Operation Pedestal: The Fleet That Battled to Malta, 1942 (Harper, Jun.) and Martin Dugard's Taking Paris (Dutton Caliber, Fall).
---
Black History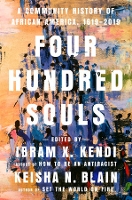 Black history coverage leads off with Four Hundred Souls: A Community History of African America, 1619–2019 (One World, Feb.), billed as a choral history told in 90 voices and edited by Ibram X. Kendi, and Keisha N. Blain. Clint Smith's How the Word Is Passed: A Reckoning with the History of Slavery Across America (Little, Brown, Jun.) shows that slavery has been central to the making of America, while Imani Perry's South to America: A Journey Below the Mason Dixon To Understand the Soul of a Nation (Ecco, Oct.) shows that what we think of as defining the South actually defines America. Tiya Miles's All That She Carried: The History of a Black Family Keepsake, Lost & Found (Random, Jun.) unpacks generations of history from a simple cotton bag now displayed at the Smithsonian's National Museum of African American History and Culture. Fatima Shaik's Economy Hall: The Hidden History of a Free Black Brotherhood (Historic New Orleans Collection, Feb.) draws on the handwritten ledgers of the Société d'Economie et d'Assistance Mutuelle, founded in New Orleans in 1836, to chronicle not just the society but early Black history. Also important: Michelle Duster's Ida B. the Queen: The Extraordinary Life and Legacy of Ida B. Wells (One Signal: Atria, Jan.), Anna Malaika Tubbs's The Three Mothers: How the Mothers of Martin Luther King, Jr., Malcolm X, and James Baldwin Shaped a Nation (Flatiron, Feb.), and Charles Person & Richard Rooker's Buses Are a Comin': Memoir of a Freedom Rider (St. Martin's. Apr.).
---
Women's History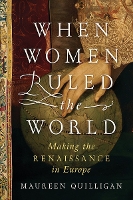 Hosts of the Stuff You Missed in History Class podcast, Tracy V. Wilson & Holly Frey present Women You Missed in History Class (Flatiron, Oct.). Other don't-miss women are found in Maureen Quilligan's When Women Ruled the World: Making the Renaissance in Europe (Liveright: Norton, Aug.), Janice P. Nimura's The Doctors Blackwell: How Two Pioneering Sisters Brought Medicine to Women and Women to Medicine (Norton, Jan.), and Dorothy Wickenden's The Agitators: Three Friends Who Fought for Abolition and Women's Rights (Scribner, Mar.).
---
General U.S. History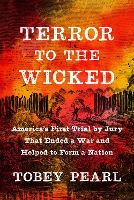 Tobey Pearl's Terror to the Wicked: America's First Trial by Jury That Ended a War and Helped To Form a Nation (Patheon, Mar.) addresses America's first trial by jury, held in 1638 and concerning the murder of a young Nipmuc man, while Nicole Eustace's Covered with Night: A Story of Murder and Indigenous Justice in Early America (Liveright: Norton, Apr.) covers a 1722 trial concerning the murder of an Indigenous hunter. Joseph Ellis's The Cause: The Evolutionary Revolution 1773–1783 (Liveright: Norton, Sept.) wraps up a trilogy. Bruce Levine's Thaddeus Stevens: Civil War Revolutionary, Fighter for Racial Justice (S. & S. Mar.) showcases a leader of the young Republican Party's radical wing, while Peter S. Canellos's The Great Dissenter: The Story of John Marshall Harlan, America's Judicial Hero (S. & S., Jun.) chronicles the dissenter in Plessy v. Ferguson who declared that "all citizens are equal before the law." See also Jan Jarboe Russell's Eleanor in the Village (Scribner, Mar.) and Louis Menand's The Free World: Art and Thought in the Cold War (Farrar, Apr.).
---
Memoir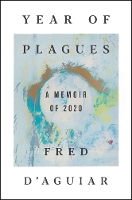 British-Guyanese poet/novelist Fred D'Aguiar's Year of Plagues: A Memoir of 2020 (Harper, Aug.) includes a diagnosis with stage 4 cancer. Massai Village–raised Nice Leng'ete reveals that her sister gave in to genital cutting so she didn't have to in The Girls in the Wild Fig Tree (Little, Brown, Sept.). A Tale of Two Omars (Counterpoint, Oct.) comes from Omar Sharif Jr., grandson of the famed actor on his father's side and Holocaust survivors on his mother's. In Nowhere Girl: A Memoir of a Fugitive Childhood (Algonquin, Jun.), Cheryl Diamond relates living in multiple countries under multiple identities by age nine. Novelist Randa Jarrar examines being queer, Muslim, Arab American, female, and hefty in Love Is an Ex-Country (Catapult, Feb.). Vanessa Springora's Consent (HarperVia, Feb.) details the author's seduction as a 13-year-old by an older male writer, a cause célèbre in France. Other key memoirs include former U.S. Ambassador Marie Yovanovitch's Lessons from the Edge (Houghton Harcourt, May), hillbilly elegist J. D. Vance's A Relevant Faith: Searching for a Meaningful American Christianity (Harper, Oct.), Billie Jean King's All In: An Autobiography (Knopf, Aug.), Carl Bernstein's Chasing History: A Kid in the Newsroom (Holt. Aug.), Amy McGrath's Honor Bound: An American Story of Dreams and Service (Knopf, Aug.), football player Ryan Shazier with Larry Platt's Walking Miracle (Grand Central, Dec.), and Sutton Foster's Hooked: How Crafting Saved My Life (Grand Central, Sept.).
---
Asian American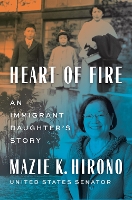 Leading off with Sen. Mazie K. Hirono's Heart of Fire: An Immigrant Daughter's Story (Viking, Apr.) and Myanmar-born, Bangkok and San Jose–raised Thirii Myo Kyaw Myint's Names for Light: A Family History (Graywolf, Aug.), winner of the Graywolf Nonfiction Prize, this octet of memoirs includes Elizabeth Miki Brina's Speak, Okinawa (Knopf. Feb.) and Japanese Breakfast rock star Michelle Zauner's Crying in H Mart (Knopf, Apr.) roots-seeking stories. Kat Chow's Seeing Ghosts (Grand Central, Aug.) investigates grief and family, while Qian Julie Wang's Beautiful Country (Doubleday, Sept.) and Ann Qu's Made in China (Catapult, Aug.) capture the particular challenges of an immigrant childhood. In House of Sticks (Scribner, Jun.), Ly Tran moves from leaving Vietnam as a toddler to graduating from Columbia.
---
Black Journeys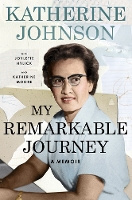 Featured in Margot Shetterly's Hidden Figures as one of the Black women working as "human computer" for America's fledgling space program, Katherine Johnson completed My Remarkable Journey (Amistad, May) just before her death at 101. Hakeem Muata Oluseyi relates growing up poor as James Edward Plummer and becoming a NASA physicist in A Quantum Life: My Unlikely Journey from the Street to the Stars (Ballantine, Jun.), written with Joshua Horwitz. In The Deeper the Roots: A Memoir of Hope and Home (Oprah: Flatiron, Aug.), Michael Tubbs recalls growing up in Stockton, CA, to become its mayor. One of five teenage boys sentenced to prison for assaulting a Central Park jogger and subseuqently exonerated, activist Yusef Salaam proclaims his beliefs in Better, Not Bitter: Living on Purpose in the Pursuit of Racial Justice (S. & S., May).
---
Science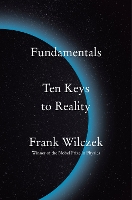 A Nobel Prize winner in Physics, Frank Wilczek presents Fundamentals: Ten Keys to Reality (Penguin Pr. Jan.). Paul Nurse, a Nobel Prize winner in Physiology or Medicine, explains What Is Life?: Five Great Ideas in Biology (Norton. Feb.), and media-friendly professor Kate Biberdorf raves about chemistry in It's Elemental (Park Row: Harlequin, Jul.). Euan Angus Ashley's The Genome Odyssey: Medical Mysteries and the Incredible Quest To Solve Them (Celadon: Macmillan. Feb.) and Walter Isaacson's The Code Breaker (S. & S., Mar.) address the life-saving aspects of genome sequencing and the DNA-editing tool CRISPR, respectively. Carlo Rovelli reconsiders quantum theory in Helgoland (Riverhead, May), Ben Rawlence takes us to the The Treeline: The Last Forest and the Future of Life on Earth (St. Martin's, Dec.), and Mary Roach's Animal, Vegetable, Criminal (Norton, Sept.) considers the "human-wildlife conflict" that defines the world today. John Green's The Anthropocene Reviewed (Dutton, May) investigates humans' impact on Earth, while Henry Kissinger & others' Untitled (Little, Brown, Sept.) considers the ramifications of artificial intelligence.
---
Literary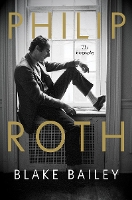 Literary biography ranges from Paul Auster's Burning Boy: The Life and Work of Stephen Crane (Oct., Holt), Blake Bailey's Philip Roth (Norton. Apr.), and Hermione Lee's Tom Stoppard (Knopf. Feb.) to Laurence Leamer's Capote's Women (Putnam, Nov.), Matthew Sturgis's Oscar Wilde (Knopf, Sept.), and John Tresch's The Reason for the Darkness of the Night: Edgar Allan Poe and the Forging of American Science (Farrar, Jun.). See also Maria Tatar's The Heroine with 1,000 Faces (Liveright: Norton, Sept.) and Azar Nafisi's Read Dangerously: The Subversive Power of Literature in Troubled Times (Dey Street, Aug.).
Titles on this list publishing between January–July 2021 are listed in a downloadable spreadsheet.