"The book was better." Librarians hear that nearly every day, and many of us have even said it ourselves. We may have even felt that swelling sense of pride knowing that we read the book first and are able to judge the screen adaptation with insider knowledge—but can the millions made at the box office be wrong? Since the start of filmmaking, books have been adapted for the screen. While production quality, casting, and popular trends can all affect the success of adaptations, a strong narrative is one element they are sure to have in common. Viewers like stories, and of course, readers do, too.
From Best Sellers to Blockbusters
Adaptations can bridge the gap across media and reignite a passion for reading, draw interest, and propel readership. Librarians are well aware that the moment a trailer is released there is an increased demand for copies of the corresponding title to discuss at book clubs or to read ahead of the screen release date. Trailers help readers understand the story and demand attention more fully than book jacket copy. The news of an adaptation starring certain actors is often, on its own, enough to propel book sales as well, helping readers imagine characters and see favorites in roles. The desire to reread on screen is behind the trend of the past several decades of rebooting and reenvisioning popular books that were previously adapted.
From Little Women to Dune, numerous books are being remade with fresh casts and fresh visions. Upcoming new adaptations, remakes, and reboots also have the power to create new marketing strategies for publishers and librarians. Publishers often reissue copies in paperback with updated covers reflecting that the material is adapted for the screen or featuring actors from the film or series. Librarians can use these new copies to hand-sell titles to readers, drawing new connections. In this way, the book-to-film relationship becomes symbiotic, where each media source feeds on and nourishes the other, until both are climbing their respective best-selling and blockbusting charts and pleasing viewers and readers alike.
Librarians know wildly popular adaptations such as Game of Thrones and Hidden Figures, but there are numerous hidden gems that readers and viewers might not realize are book-based. This list of works that have gone from page-turning to screen-popping (and vice versa) helps to expand collections, fuel discussions, and build displays. Starred (

) titles are recommended for all library collections. A spreadsheet of all titles is here.
TV SERIES
Alderman, Naomi. The Power. Little, Brown. 2017. 400p. ISBN 9780316547611. $26.
Soon to be an Amazon original series, The Power takes place in a dystopian future where teenage girls discover they can cause harm by creating electricity solely using their hands. This buzzworthy trilogy will appeal to fans of the also-popular adaptation of The Handmaid's Tale.

Backman, Fredrik. Beartown. Atria. 2017. 432p. ISBN 9781501160769. $28.
From the best-selling author of Anxious People, and now an HBO original series, Beartown follows the teenagers on a small-town hockey team (and those around them). Nominally about sports, it is really an observation of the human condition and what it means to be part of a community.

Bennett, Brit. The Vanishing Half. Riverhead. 2020. 352p. ISBN 9780525536291. $27.
A soon-to-be HBO series, The Vanishing Half follows the Vignes twins. One twin returns home to raise her Black daughter; the other passes for white, marrying a white man who knows nothing of her past. The book masterfully addresses the roots of identity and community.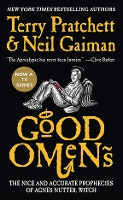 Gaiman, Neil & Terry Pratchett. Good Omens. Morrow. 2006. 400p. ISBN 9780060853969. $29.99.
When the end of the world is prophesized, unlikely heroes Aziraphale and Crowley, who have been living in the mortal world since its inception, create an intervention. Gaiman and Pratchett tell an exhilarating story in this book–turned–Amazon Prime original series.

Harkness, Deborah. Shadow of Night. Penguin. 2021. 592p. ISBN 9780143136729. pap. $18.
Shadow of Night is the sequel to Discovery of Witches, the second book in the "All Souls" series. It follows the powerful witch Diana Bishop and vampire Matthew Clairmont as they travel to Elizabethan London, where spies and magic abound.
Harris, Thomas. The Silence of the Lambs. St. Martin's Griffin. 1998. 352p. ISBN 9780312195267. pap. $17.99.
Now streaming on Paramount+, Clarice is the newest adaptation of this popular book. The TV series pays tribute to the iconic character in the novel following events after former psychiatrist Hannibal Lecter assists FBI agent Clarice Starling in taking down serial killer Buffalo Bill.

King, Stephen. Lisey's Story. Scribner. 2021. 544p. ISBN 9781982147792. pap. $18.
Described by King as his favorite novel, Lisey's Story premiered as a miniseries on Apple TV+, with King heavily involved. The story begins with the death of Lisey's husband, a best-selling author and complicated man. Ultimately, Lisey faces her husband's demons as well as her own.
Marrs, John. The One. Hanover Square. 2019. 448p. ISBN 9781335998859. pap. $15.99.
The One takes place in a world where DNA can determine the perfect partner and soul mate. A dark and twisted thriller, this popular book–turned–suspenseful Netflix original series effectively blends sf and romance; think Eternal Sunshine of the Spotless Mind meets The Discovery.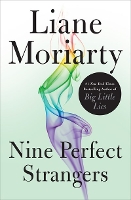 Moriarty, Liane. Nine Perfect Strangers. Flatiron. 2018. 464p. ISBN 9781250069825. $28.99.
From the best-selling author of Big Little Lies and now a Hulu series starring Nicole Kidman, Nine Perfect Strangers follows characters who sign up for a 10-day health retreat. Darkly comical and suspenseful, this is a whip-smart look at humanity and finding common ground.
Ng, Celeste. Little Fires Everywhere. Penguin. 2017. 352p. ISBN 9780735224292. $27.
Adapted from Ng's best-selling novel of the same name, Little Fires Everywhere is a Hulu miniseries, starring Reese Witherspoon and Kerry Washington. The series follows two mothers from different racial and socioeconomic backgrounds as they navigate family secrets.
Slaughter, Karin. Pieces of Her. Morrow. 2019. 496p. ISBN 9780062883094. pap. $16.99.
Now a Netflix original series, Pieces of Her is a slow-burn thriller. Andrea believes she knows everything about her mother, Laura, until an ordinary trip to the mall reveals a painful secret. Slaughter's book shines a spotlight on the intimacies of one of our closest relationships.

Stine, R.L. Fear Street: The Beginning. Simon Pulse. 2020. 560p. ISBN 9781534477841. $12.99.
The "Fear Street" series follows teenagers in the fictional town of Shadyside; each stand-alone book features something sinister or spooky. Appealing to those who have outgrown "Goosebumps," Fear Street is also a spine-tingling miniseries on Netflix.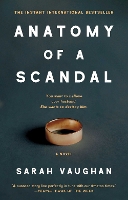 Vaughan, Sarah. Anatomy of a Scandal. Atria. 2018. 400p. ISBN 9781501172175. pap. $17.
A soon-to-be Netflix Original series, Anatomy of a Scandal is a courtroom drama and political thriller. Sophie's husband James is accused of a crime she believes he could never commit; meanwhile, the prosecutor is determined to find him guilty. Vaughn's bestselling novel is a page-turner.
Von Ziegesar, Cecily. Gossip Girl. Poppy Books. 2002. 224p. ISBN 9780316910330. pap. $12.
Gossip Girl became a smash hit as a book series, then as a CW series and, most recently, an HBO Max reboot. The series, narrated by the anonymous Gossip Girl, revolves around the romances and social climbing of teenagers in New York's Upper East Side.
West, Lindy. Shrill: Notes from a Loud Woman. Hachette. 2016. 272p. ISBN 9780316348409. $26.
West addressed both sexism and fat-shaming when she penned her autobiographical Shrill in 2016. Adapted into a Hulu series starring SNL's Aidy Bryant, the memoir candidly explores what it means to grow up in a world that insists women be small, quiet, and apologetic.
Whitehead, Colson. The Underground Railroad. Doubleday. 2016. 320p. ISBN 9780385542364. $27.95.
Whitehead won a Pulitzer Prize and a National Book Award for The Underground Railroad, a book about a young enslaved person, Cora, in the antebellum South. Now an Amazon original series, the story follows Cora and others as they journey to freedom.
FILMS
Adiga, Aravind. The White Tiger. Free Pr. 2008. 304p. ISBN 9781416562603. pap. $17.
Now a Netflix film, Adiga's Booker Prize–winning title is a provocative work of fiction about the contradictions and complications of Indian culture. This story follows driver Balram Halwai as he navigates not just roads but also the corruption of India's caste system.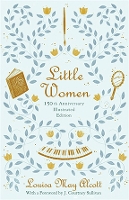 Alcott, Louisa May. Little Women: 150th Anniversary Edition. Little, Brown. 2018. 528p. ISBN 9780316489270. $24.99.
Alcott's classic has seen numerous adaptations, with the latest inception being Greta Gerwig's version starring Saoirse Ronan. This coming-of-age story about the March sisters during the U.S. Civil War is a timeless work that will inspire the dreamer and artist in all of us.
Armitage, Simon. Sir Gawain and the Green Knight. Norton. 2008. 208p. ISBN 9780393334159. pap. $14.95.
A popular Middle English poem and now a feature film, Sir Gawain is a chivalric romance with elements of Celtic mythology. The story follows the knight as he sets off to honor a pact made during battle, in a suspenseful, magical tale.

Bruder, Jessica. Nomadland: Surviving America in the Twenty-First Century. Norton. 2017. 320p. ISBN 9780393249316. $26.95.
Nomadland, the inspiration for the Academy Award–winning film of the same name starring Frances McDormand, reveals darker truths of the American economy, as savings fall short. The fascinating but disturbing observations made in this compelling work are nothing short of revelatory.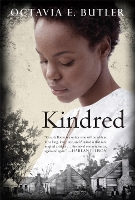 Butler, Octavia E. Kindred. Beacon. 2009. 264p. ISBN 9780807083109. $26.95.
Addressing both racism and sexism, Kindred examines American history's cruel and complicated past and present. FX has reportedly ordered a series pilot based on the book, but in the meantime, Kindred fans can find striking parallels in the recent feature film Antebellum starring Janelle Monae.

Christie, Agatha. Death on the Nile. Morrow. 2022. 352p. ISBN 9780063139848. pap. $15.99.
Several Christie novels have been adapted to film and TV in recent years. Death on the Nile, which will be adapted into a 2022 film directed by Kenneth Branagh, features detective Poirot as he investigates the murder of a young heiress aboard a cruise ship on the Nile River.
Forden, Sara Gay. The House of Gucci: A True Story of Murder, Madness, Glamour, and Greed. Custom House. 2021. 544p. ISBN 9780063159983. pap. $17.99.
Heir to the Gucci fortune Maurizio Gucci was fatally shot outside his office in 1995. The House of Gucci, now a motion picture starring Lady Gaga, is a fascinating dive into true crime and high fashion. It is a real-life murder mystery bursting with intrigue and excitement.

Hannah, Kristin. The Nightingale. St. Martin's. 2015. 448p. ISBN 9780312577223. $27.99.
An upcoming film starring Elle and Dakota Fanning, The Nightingale follows two sisters with conflicting ideals and circumstances, each in search of love and freedom in German-occupied, war-torn France. The recipient of numerous awards, the best-selling book is a touching tale of sisterhood and survival.
Hari, Johann. Chasing the Scream: The First and Last Days of the War on Drugs. Bloomsbury. 2015. 400p. ISBN 9781620408902. $28.
Hari's popular book—which was adapted into an award-winning Hulu film, The United States vs. Billie Holiday—examines the history of drug addiction and criminalization through investigative journalism and real-life accounts. This will speak to audiences who enjoy powerful human-interest stories.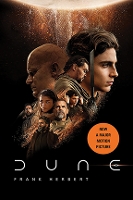 Herbert, Frank. Dune. Ace. 2021. 704p. ISBN 9780593438374. pap. $18.
The 2021 film starring Timothée Chalamet is not the first time Dune has been adapted; several previous efforts have tackled the beloved book series. The film features central character Paul Atreides embarking on a quest to avenge his family in an action-packed, sci-fi adventure.

Highsmith, Patricia. Deep Water. Norton. 2012. 272p. ISBN 9780393324556. pap. $15.95.
Now a major motion picture, Deep Water is a fast-paced thriller. Melinda and her husband Vic are in a loveless marriage. To avoid a messy divorce, they create an arrangement where Melinda can have numerous affairs. But events take a turn when those affairs become deadly.
Kwan, Kevin. Crazy Rich Asians. Anchor. 2014. 544p. ISBN 9780345803788. pap. $16.
The first book in this popular trilogy was turned into a 2018 film of a same name. The hilarious, heartwarming story follows Chinese American Rachel Chu after she agrees to spend the summer in Singapore with her boyfriend, who happens to be the country's most eligible bachelor.
Lynn, Loretta. Me & Patsy Kickin' Up Dust: My Friendship with Patsy Cline. Grand Central. 2020. 240p. ISBN 9781538701669. $28.
Country icon Lynn shares stories about Patsy Cline in this heartfelt memoir about friendship and the unbreakable bond of two kindred spirits. Adapted for the screen, the memoir comes to life in the Lifetime original movie Patsy & Loretta starring Megan Hilty and Jessie Mueller.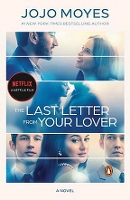 Moyes, Jojo. The Last Letter from Your Lover. Penguin. 2021. 432p. ISBN 9780143136323. pap. $17.
Now streaming on Netflix, this film is based on the best-selling novel of the same name. In 1960, Jennifer Stirling awakens from a coma with no memory. The story reveals the sadness that can come with romance when fate and happenstance stand in the way.
Myers, Walter Dean. Monster. Amistad. 2019. IBSN 9780064407311. pap. $11.99.
Monster, an award-winning book and now a Netflix feature film, tells the story of 16-year-old Steve Harmon, on trial for murder. After he's convicted, Steve transcribes his life into a screenplay as a way of coming to terms with his new reality.
Reid, Iain. I'm Thinking of Ending Things. Gallery. 2020. 256p. ISBN 9781982155841. pap. $15.99.
Adapted into a Netflix original starring Jesse Plemons, Reid's popular debut novel, a psychological thriller, delves into the human psyche, putting relationships, intimacy, honesty, free will, and solitude under the microscope in extremely unsettling and subtle ways.
Savage, Thomas. The Power of the Dog. Back Bay. 2021. 304p. ISBN 9780316436601. pap. $16.99.
Now a Netflix film starring Benedict Cumberbatch, the novel addresses the tenuous relationship between two brothers on a Montana ranch in the 1920s. Manipulation and toxic masculinity are addressed in this exemplary psychological character study, first published in 1967.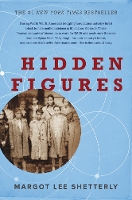 Shetterly, Margot Lee. Hidden Figures. Morrow. 2016. 368p. ISBN 9780062363596. $27.99.
Shetterly's best-selling book details the personal and professional lives of Black mathematicians who worked at NASA during the height of the civil rights movement and the space race. Taraji P. Henson and Octavia Spencer star in the award-winning film of the same name.

Yurick, Sol. The Warriors. Grove. 2003. 181p. ISBN 9780802139924. pap. $16.
The Warriors is inspired by Xenophon's Anabasis, a famous ancient Greek work about soldiers trying to claim the throne of a rival. The story follows young men navigating loyalty and identity; the social commentary is as poignant today as when it was first written.