Essential titles reviewed in our October 2021 print issue, spanning mystery and suspense, SF/fantasy, social sciences, reference, audiobooks, and more.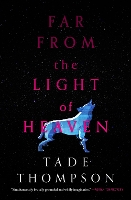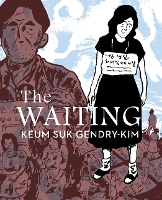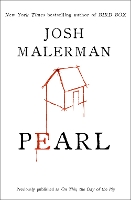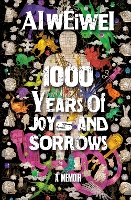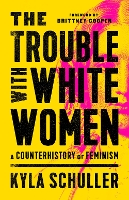 AUDIO
Clark, Tracy. Runner. HighBridge Audio.
Roy, Lucinda. The Freedom Race. Macmillan Audio.
Stage, Zoje. Getaway. Hachette Audio.
MYSTERY & SUSPENSE
Belli, Kate. Betrayal on the Bowery. Crooked Lane.
Clark, Aaron Philip. Under Color of Law. Amazon: Thomas & Mercer.
Díaz, Eloísa. Repentance. Agora: Polis.
Hadfield, Chris. The Apollo Murders. Mulholland.
Reyes, Raquel V. Mango, Mambo, and Murder. Crooked Lane.
Unger, Lisa. Last Girl Ghosted. Park Row: Harlequin.
SF/FANTASY
Holland, Lucy. Sistersong. Redhook: Orbit.
McGuire, Seanan. Where the Drowned Girls Go. Tor.com.
Modesitt Jr., L. E. Isolate. Tor: Starscape.
Thompson, Tade. Far From the Light of Heaven. Orbit.
GRAPHIC NOVELS
Brubaker, Ed (text) & Sean Phillips (illus.). Destroy All Monsters. Image Comics.
Gendry-Kim, Keum Suk. The Waiting. Drawn & Quarterly.
Shaw, Dash. Discipline. New York Review Comics.
Tacchia, Miranda. Unimpressed. Fantagraphics.
HORROR
Malerman, Josh. Pearl. Del Rey: Ballantine.
Piper, Hailey. Queen of Teeth. Strangehouse.
Rocklyn, Zin E. Flowers for the Sea. Tor.com.
ROMANCE
Bellefleur, Alexandria. Count Your Lucky Stars. Avon.
Glass, Seressia. The Love Con. Berkley.
Harper, Lana. Payback's a Witch. Berkley.
Ridley, Erica. The Perks of Loving a Wallflower. Forever: Grand Central.
Sterling, Erin. The Ex Hex. Morrow Paperbacks.
Weatherspoon, Rebekah. A Thorn in the Saddle. Kensington.
FICTION
Black, Daniel. Don't Cry for Me. Hanover Square: Harlequin.
Keegan, Claire. Small Things Like These. Grove.
Martin, Kimmery. Doctors and Friends. Berkley.
Shteyngart, Gary. Our Country Friends. Random.
ARTS & HUMANITIES
Arnold, Billy Boy, with Kim Field. The Blues Dream of Billy Boy Arnold. Univ. of Chicago.
Bailey, Jason. Fun City Cinema. Abrams.
Chapin, Mary Weaver & others. Private Lives. Yale Univ.
Cohen, Uli Beutter. Between the Lines. S. & S.
Collis, Clark. You've Got Red on You. 1984 Publishing.
Grohl, Dave. The Storyteller. Dey St.
The Matter of Black Lives. Ecco. ed. by Jelani Cobb & David Remnick.
Sedaris, David. A Carnival of Snackery. Little, Brown.
Wolk, Douglas. All of the Marvels. Penguin Pr.
SOCIAL SCIENCES
Ai Weiwei. 1000 Years of Joys and Sorrows. Crown.
Burgess, Ann Wolbert & Steven Matthew Constantine. A Killer by Design. Hachette.
Elliott, Andrea. Invisible Child. Random.
Jones, Reece. White Borders. Beacon.
Love, Bobby & Cheryl Love. The Redemption of Bobby Love. Mariner.
Mackrell, Judith. The Correspondents. Doubleday.
Porter, Billy. Unprotected. Abrams.
Quinones, Sam. The Least of Us. Bloomsbury.
Schuller, Kyla. The Trouble with White Women. Bold Type.
The 1619 Project. One World. ed. by Nikole Hannah-Jones & the New York Times Magazine.
Stockman, Farah. American Made. Random.
Wessel, David. Only the Rich Can Play. PublicAffairs.
Winkelstein, Julie Ann. Libraries and Homelessness. Libraries Unlimited.
SCIENCE & TECHNOLOGY
Andrews, Robin George. Super Volcanoes. Norton.
Black Food. 4 Color. ed. by Bryant Terry.
Fox, Porter. The Last Winter. Little, Brown.
McFadden, Joshua & Martha Holmberg. Grains for Every Season. Artisan.
Sen, Mayukh. Taste Makers. Norton.
Struzik, Edward. Swamplands. Island Pr.
REFERENCE
Hall, Richard A. & others. Robots in Popular Culture. Greenwood.
Khanna, Nikki & Noriko Matsumoto. Race Relations in America. ABC-CLIO.