Live Interactive Sessions: Tuesdays: Oct 19, Oct 26, and Nov 2 from 2-4 PM ET
For libraries to effectively meet their mission of serving the educational, informational, and entertainment needs of their communities, their collections must be diverse and inclusive, offering windows into and mirrors of the vast array of perspectives and stories that make up our world.
Library selectors and readers' advisors must have a keen understanding of the basic frameworks for building and maintaining collections through an equitable lens, including the ability to recognize harmful stereotypes and apply that knowledge to a collection audit.
In this course, you'll learn from an outstanding group of experts as they explore key concepts essential to cultivating and promoting inclusive and equitable collections. You'll conduct a diversity audit of your collections, and learn how to include diverse books, wider perspectives, #ownvoices, and how to be both more responsive to the community you serve and more reflective of the diversity of our world.
The course will cover a wide range of topics, helping teach librarians how to evaluate books and media through an inclusive lens that includes the experiences of LGBTQIA people, people of color, and ethnic, cultural, religious minorities, and more.
When you attend this interactive online course, you'll come away with:
The ability to assess current library collections, book promotions, and displays through a diverse lens in order to assess gaps in collections and service areas.
An understanding of key diversity and cultural literacy concepts such as white privilege, unconscious bias, cultural appropriation, and intersectionality.
The ability to recognize common problematic stereotypes, tropes, and microaggressions in media.

The ability to assess the diversity and inclusiveness of current collection development and RA practices.

Guidance on planning and executing a diversity audit.

Tools, tips, and advice on how to better diversify collections and displays.

A plan of action to better diversify your library collections and address gap areas that will transform your understanding of your library users and the services you provide.
The course features live guest speakers in interactive sessions with Q&A as well as self-guided assignments, readings, and weekly discussion topics to support deeper learning. You'll work in small groups with facilitators experienced in anti-oppression work to complete assignments and field research that will fuel your equity initiatives.
In addition, you'll have immediate access to our Diverse Collections Self-Guided Curriculum—a series of webinars from Library Journal and School Library Journal contributors along with rich, supporting materials in the form of readings, activities, and videos—to explore at your own pace.
Online course features:
Instructor-led online course features personalized interaction over 3+ weeks

Real-time guest speakers and conversation via live webcast (with recordings available afterward)

Self-guided track with video lessons and supporting resources in the online classroom to provide a foundation for your work

Homework assignments to help you make progress on your goals

Individualized attention from course facilitators who work with you in a coaching environment to help sort out challenges

Ongoing group conversation via discussion forums

Articles, videos, and other resources

Access all course content for 6 months after the course ends

Bonus: Register early and get immediate access to archival video recordings from related courses.

By registering for this event you confirm that you have read and agree to our Code of Conduct.

Who should take this course
This workshop and speaker program is excellent for anyone who works at a public, academic or school library, regardless of job title. The program will be especially relevant to librarians in collection development, collection management, merchandising and displays, programming, outreach, and library marketing.
Can't make a live session? All sessions will be available to you "on-demand" following the initial broadcast.
15 PD credits available
Please contact us at libraryjournal@edmaker.co to learn more about our discounted rates.
But Wait! There's More!
Round out your development by adding our one-day 'Read Woke' course extension.
From Collection to Action: A One-Day 'Read Woke' Mini Course with Cicely Lewis
Tuesday, Nov. 9, 10:00AM-1:30PM ET
SLJ's School Librarian of the Year (2020) Cicely Lewis founded Read Woke, a movement and call to action to give voice to the disenfranchised in education and literacy. Read Woke Books seek to challenge social norms, give voice to the silenced, provide information about groups that have been disenfranchised, disrupt the status quo, and share perspectives from underrepresented or oppressed groups.
In this one-day mini-course, Cicely and her colleagues will show you how to bring diverse voices to your library collection and programming. You'll learn how other librarians have implemented Read Woke Books at their library and how you can do the same.
ASL Interpretation provided by Pro Bono ASL for all live sessions.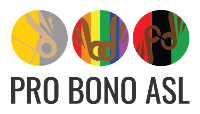 Week 1: Tuesday, October 19, 2021, 2-4 pm ET Session 1 | 2:00-3:00 pm ET
Actively Anti-Racist Service to Leisure Readers
Being aware of a lack of diversity in your library collections and having the intention to make a change is important, but having a plan of action to address these problems is where the magic happens. In this conversation between Robin Bradford and Becky Spratford, you'll learn concrete strategies for making lasting change in your approach to collection development and readers' advisory, ensuring your library's collections and suggestions are diverse, inclusive, and anti-racist.
Speakers: Robin Bradford, Collection Development Librarian, Pierce County Library System (WA)
Becky Spratford, Readers' Advisory Specialist

Intermission | 3:00-3:15 pm ET

Session 2 | 3:15-4:00 pm ET
Conducting a Diversity Audit of Your Collections
In this session, we'll discuss both the process of conducting a diversity audit and what comes next after you've successfully audited your collection. You'll learn how to plan a diversity audit, which salient data points should be included, how to gather the requisite information, how to set goals to address gaps, and how to make diversity and inclusion natural parts of collection management and promotion. You'll also come away with an understanding of what to do with your data once you have it, how to create a plan of implementation, and where to go next.
Speakers: Betsy Bird, Collection Development Manager, Evanston Public Library (IL)
Dontaná McPherson-Joseph, Collection Management Librarian, Oak Park Public Library (IL)

Session 3 | 4:00-4:30 pm ET
Learn Diversity, Equity and Inclusion Analysis: Demo of collectionHQ
Deliver a collection that reflects your community and provides readers with a larger window to the world around them. Learn how in this demo of collectionHQ, the diversity, equity and inclusion analysis tool that provides a data-driven first step to identify DEI material in your collection. This session will help you interpret item-level data to make it actionable on the shelves. It will also address next steps to encourage circulation of your current collection, while using your data to aid in the selection of new material to meet community DEI goals. Bring your questions for the Q&A.
Speaker: Elizabeth Duffy, MLIS (she, her, hers) Senior ESP Project Manager, Baker&Taylor

Week 2: Tuesday, October 26, 2021, 2–4:15 pm ET
Stereotypes, Tropes, and Cultural Appropriation: A Collection Development Deep Dive
Some common stereotypes in books and media are easy to spot—others require a more fine-tuned understanding of culture and history. In this series of enlightening sessions, you will learn how to spot problematic stereotypes and tropes and how to avoid unintentionally perpetuating such depictions. You will hear from several experts in the field about the ways that specific marginalized cultures—Native American, Asian American, African American, and LGBTQIA+—are portrayed in mainstream media, their cultural traditions misunderstood or misrepresented, and their stories appropriated by cultural outsiders. You'll walk away with the knowledge you need to build a more representative, inclusive collection at your library or institution.

Session 1 | 2:00-2:30
Speaker: Jennifer Baker, Writer, Editor, Advocate, and Founder, Minorities in Publishing podcast

Session 2 | 2:30-3:00
Speaker: Mahasin Abuwi Aleem, Childrens Collection Management Librarian, Oakland Public Library (CA), Co-Founder, Hijabi Librarians
Hadeal Salamah, Lower and Middle School Librarian, Georgetown Day School, Washington DC

Intermission | 3:00-3:15 pm ET

Session 3 | 3:15-3:45
Speaker: Carson Williams, Adult Services Librarian, Benson Memorial Library (NM)

Session 4 | 3:45-4:15
Speaker: Kara Stewart, Author, Teacher, Literacy Specialist

Week 3: Tuesday, November 2, 2021, 2-3:45 pm ET
Session 1 | 2:00-2:45 pm ET
Reading, Writing, and Reviewing Diverse Books: A Conversation
There's more to building diverse collections than auditing! In this session, we'll approach diversifying your collections from new angles, considering the author and reviewer's perspectives in the process. You'll hear why one author started writing, what they found missing from the books they were seeing on the shelves, and what improvements they've seen since they've been in the business. You'll also hear from a collection development expert and reviewer on both the great benefits and the limitations of the review. This session will help you broaden your approach to collection development and enhance your ability to build a more equitable collection.
Speakers: TJ Klune, Lambda Literary Award-winning and NYT Bestselling author
Kristi Chadwick, Science Fiction & Fantasy Columnist, Library Journal, Consultant, Massachusetts Library System

Intermission | 2:45-3:00 pm ET

Session 2 | 3:00-3:45 pm ET
Librarianship During a Racial Reckoning
How do our personal identities impact the culture of our libraries? A truly inclusive library culture begins, first, with ourselves and considering how our blindspots can impact what our library spaces become. Creating libraries that reflect, and are safe for, BIPOC children and youth, is an active, ongoing practice requiring intent and unflagging effort. In this closing keynote, Dr. Kim Parker will help you think through how you can create an environment that is liberatory and reflective of diverse populations, on your shelves and beyond.
Speaker: Dr. Kimberly N. Parker, Director, Crimson Summer Academy, Harvard University (MA)

From Collection to Action: A One-Day 'Read Woke' Mini Course with Cicely Lewis
Program
Tuesday, Nov. 9, 2-4 PM ET
10:00-10:45 am ET
Session 1 | 30-minute presentation; 15 minute Q&A
How To Introduce 'Read Woke' To Your Library
Cicely Lewis leads this session on how to implement a successful Read Woke program at your school or public library (with a focus on K-8 readers). She'll provide book suggestions, lesson plans, and ideas for an 'Issues in Action' series that pairs books with curriculum and Read Woke fiction books. She'll advise on how to set a clear goal and mission statement for the program you want to implement.
Speaker: Cicely Lewis, Founder of Read Woke; librarian at Meadowcreek High School in Norcross, GA

10:45-11:30 am ET
Session 2 | series of three 10-minute presentations; 15 minute group Q&A
Lessons From Libraries That 'Read Woke'
A Look At Librarians Who've Implemented The Program
In this series of short sessions, you'll learn from school and public librarians who've implemented Read Woke books and advocacy in their communities. They'll share experiences at an array of libraries in very different communities. They'll answer your questions about how you can use to fast-track your program and bring diverse voices into your library.

11:30 am-12:00 pm ET - Break

12:00-12:45 pm ET
Session 3 | 30-minute presentation; 15-minute Q&A
How 'Read Woke' Supports School-Public Partnership Programs
In this session, you'll learn ideas for initiating partnerships between school and public libraries to foster collaboration in 'Read Woke' programming. Lesson plans, program ideas, and methods for building partnerships will be the focus of this session.

12:45-1:30 pm ET
Session 4 | 15-minute session; 30-minute extended Q&A
What To Do When There Is Backlash Against Change
The session will cover what to do when there is a backlash to inclusive programming. Cicely will share some of the challenging situations she's seen come up and she'll provide solutions to addressing those challenges that may arise in some communities and administrations. She'll provide concrete steps to getting parents and teachers involved.