Whether you're a 4/20 reveler or simply a reader wishing to delve into a mind-expanding book, here are a few trippy reading suggestions to light up your cerebellum.
Since at least the early 1990s, April 20th (4/20) has been known to stoners and cannabis lovers worldwide as a holiday, of sorts. The term may have begun as teen slang back in the 1970s, but over the years the day has grown into a celebration of counterculture, art, music, and political and social protest. Even as so many businesses are closed owing to the pandemic, many states where medical marijuana is legal—and several where cannabis is legal for recreational use—have deemed dispensaries as essential businesses.
Whether you're a 4/20 reveler or simply a reader wishing to delve into a mind-expanding novel, here are a few trippy reading suggestions to light up your cerebellum.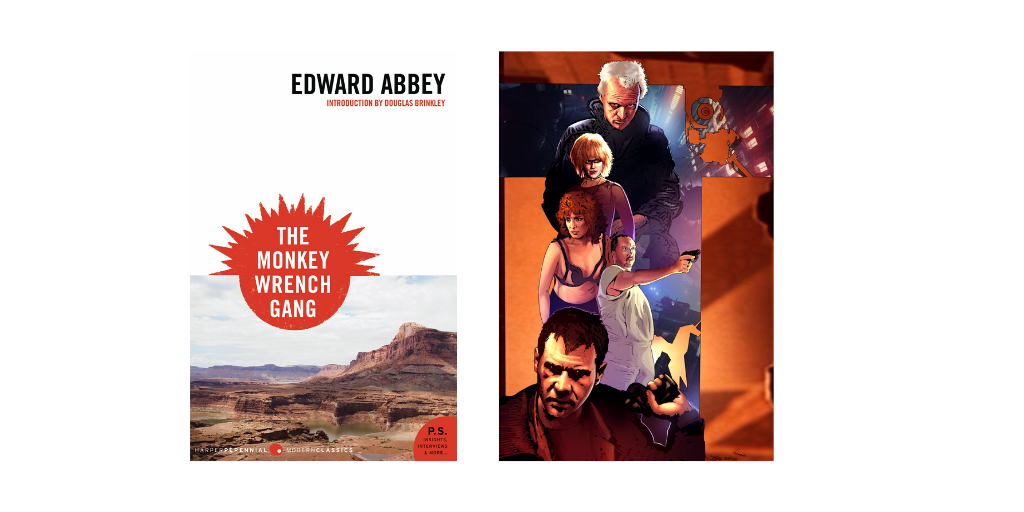 Abbey, Edward. The Monkey Wrench Gang. Harper Perennial. 2006. ISBN 9780061129766.
Originally published in 1975, Abbey's oddball comic novel stars George Hayduke, an ex-Green Beret, who teams up with several other eco-minded misfits to stop corporations and developers from destroying the land, air, and inhabitants of the American Southwest.
Dick, Philip. Do Androids Dream of Electric Sheep? Boom! Studios. 2011. ISBN 9781608865000.
This graphic novel adaptation, available in ebook format, is an eye-popping visual treat that stays faithful to the source material. Follow it up with a screening of Ridley Scott's cult classic film version, Blade Runner (1982)—the Final Cut.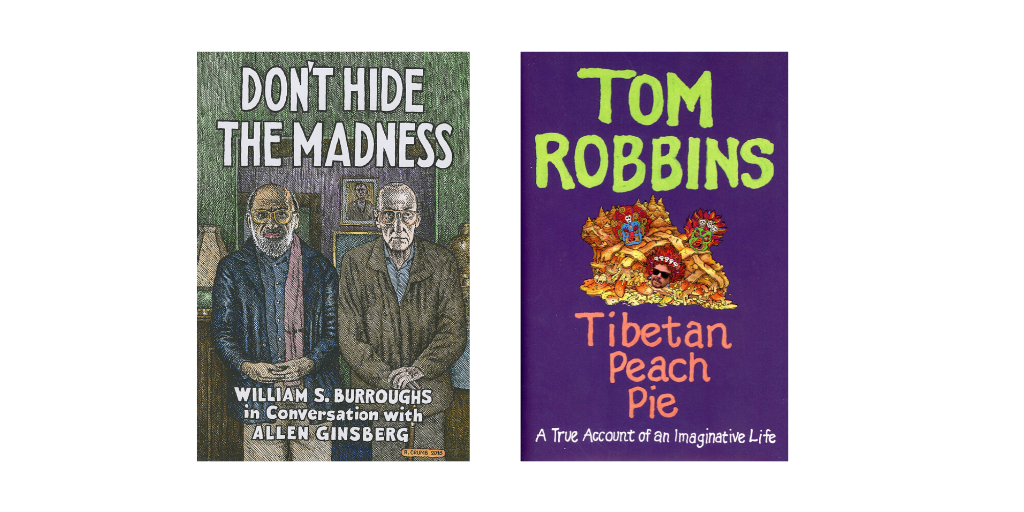 Don't Hide the Madness: William S. Burroughs in Conversation with Allen Ginsberg. Three Rooms. 2018. ISBN 9781941110706.
Take a trip with these Beat Generation icons through literature, history, drugs, counterculture, and art. While you're at it, check out David Cronenberg's mind-blowing film adaptation of Burroughs's classic head-scratcher, Naked Lunch (1991).
Robbins, Tom. Tibetan Peach Pie: A True Account of an Imaginative Life. Ecco: HarperCollins. 2014. ISBN 9780062267405.
Truly, almost any book by Robbins will fit the bill for a tripendicular reading experience. Here, the author of Jitterbug Perfume and Still Life with Woodpecker offers an accounting of his childhood, his time in Korea, and his writerly life in the Pacific Northwest.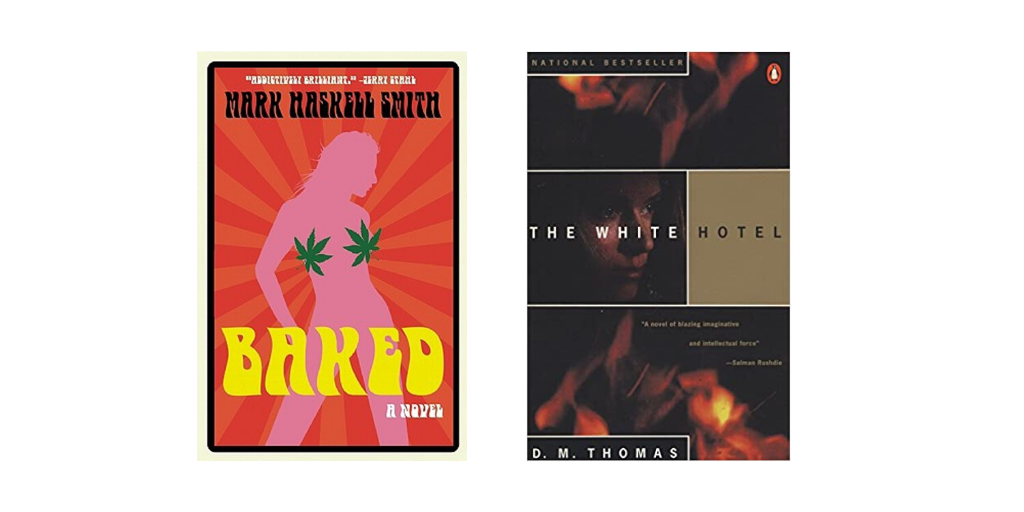 Smith, Mark Haskell. Baked. Black Cat: Grove. 2010. ISBN 9780802170767.
A dark, uproariously funny, and very adult crime novel about a mild-mannered botanist who finds himself embroiled in the underworld and the target of a gangland hit.
Thomas, D.M. The White Hotel. Viking. 1981. ISBN 9780140231731.
For readers looking to explore the darker side of the human psyche, Thomas's nightmarish erotic journey offers plenty for the armchair Freudian to ponder.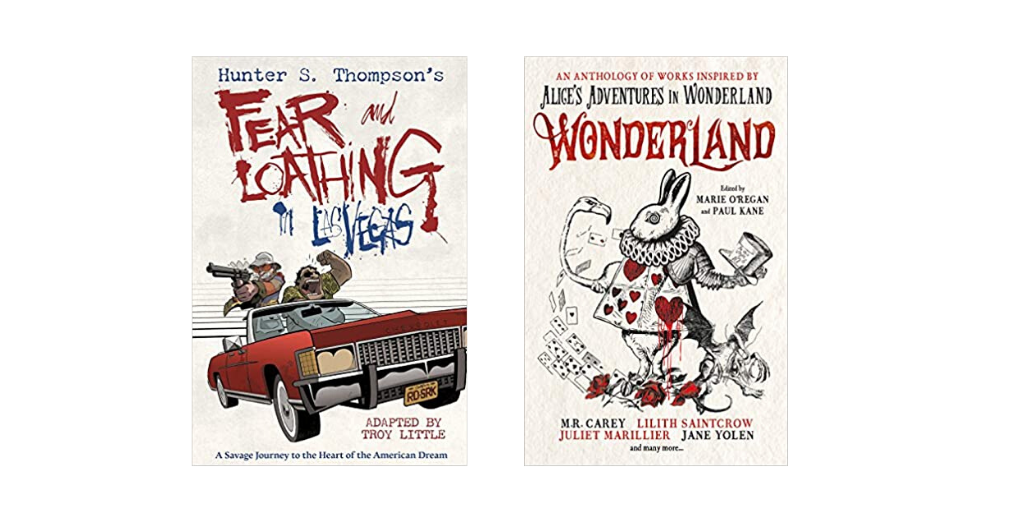 Thompson, Hunter. S. Hunter S. Thompson's Fear and Loathing in Las Vegas: A Savage Journey to the Heart of the American Dream. illus. by Troy Little. Top Shelf. 2015. ISBN 9781603093750.
The graphic novelist behind Angora Napkin visualizes Thompson's classic drug-fueled gonzo romp through Sin City.
Wonderland: An Anthology. Titan. ed. by Marie O'Regan & Paul Kane. 2019. ISBN 9781789091489.
Fall down the rabbit hole with Alice through the works of some of the best writers of speculative fiction today.