Click here for additional new Prepub Alert columns
Albert, Elisa. Human Blues. Avid Reader: S. & S. Jul. 2022. 448p. ISBN 9781982167868. $28. LITERARY
On her fourth album, singer-songwriter Aviva Rosner shares her struggles to have a child (and resistance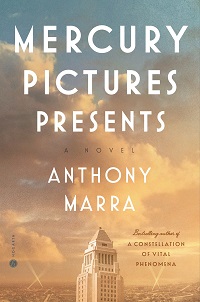 to assisted reproductive technology), and fans and critics respond explosively. Albert's novels include 2015's multi-best-booked After Birth and 2008's Sami Rohr finalist The Book of Dahlia, both variously described as acerbic, blistering, and compelling, so be prepared. With a 60,000-copy first printing.
Beauman, Ned. Venomous Lumpsucker. Soho. Jul. 2022. 336p. ISBN 9781641294126. $27.95. LITERARY
In the 2030s, the DNA sequences of vanishing species are being digitized and uploaded to a global biobank network, the better to revive them. Then a cyberattack wipes out the banks, and two men hunt for a surviving venomous lumpsucker—not a pretty fish but the world's smartest—across a landscape dotted with floating cities and toxic-waste repositories. From the author of the Somerset Maugham Award–winning and Man Booker long-listed The Teleportation Accident.
Bello, Jumi. The Leaving. Riverhead. Jul. 2022. 352p. ISBN 9780593538876. $27. LITERARY
Unexpectedly pregnant after years of wanting family and connection but holding back, a young Black woman named Sumatra returns to the United States from her adopted city of Beijing and drops the medication she's used to manage a dissociative disorder. In and out of therapy sessions, she faces a traumatic incident that battered her childhood and records messages for her unborn daughter. From debuter Bello, a graduate of the Iowa Writers' Workshop and Ph.D. candidate at the Black Mountain Institute.
Khalid, Zain. Brother Alive. Grove. Jul. 2022. 352p. ISBN 9780802159762. $26. LITERARY
Dayo's heritage is Nigerian, Iseul's is Korean, and Youssef's undefinedly Middle Eastern. But they are adopted brothers, living above a Staten Island mosque with their imam father, who passionately preaches against Western values while remaining unengaged at home. Youssef is secretly sustained by an imaginary double, and all three boys discover the past and rethink the future when they travel to Saudi Arabia with their father. Debuter Khalid was inspired to write after reading Viet Thanh Nguyen's The Sympathizer, also published by Grove Atlantic.
Kochai, Jamil Jan. The Haunting of Hajji Hotak and Other Stories. Viking. Jul. 2022. 288p. ISBN 9780593297193. $25. LITERARY
Kochai follows 99 Nights in Logar, a finalist for the Pen/Hemingway Award for Debut Novel, with a story collection embracing Afghanistan and the Afghan diaspora. Here, a video game compels a young man to explore his father's memories of war and occupation, a government employee becomes involved with the immigrant family he's surveilling, and a physician couple face the consequences of remaining in Kabul.
Marra, Anthony. Mercury Pictures Presents. Hogarth: Crown. Jul. 2022. 432p. ISBN 9780451495204. $28.99. LITERARY
Leaving 1920s Italy for Los Angeles after inadvertently causing her father's arrest, movie-besotted Maria eventually becomes an associate producer at Mercury Pictures. As World War II dawns, Maria is struggling with her personal life even as the studio struggles financially, but soon it's flooded with refugee European artists—modernist poets writing racy movie scripts. Then a stranger who knew her father arrives to remind her of his fate. From the award-winning, New York Times best-selling author of A Constellation of Vital Phenomena.
Murata, Sayaka. Life Ceremony. Grove. Jul. 2022. 256p. tr. from Japanese by Ginny Tapley Takemori. ISBN 9780802159588. $25. LITERARY
Japanese phenomenon Murata's U.S. debut, Convenience Store Woman, was a multi-best-booked sleeper hit in 2018, and the follow-up Earthlings was a New York Times Notable Book. The stories in her first collection translated into English often seem to take place in an alternate reality, familiar but weird. For instance, engaged couple Nana and Naoki are suddenly quarreling because Naoki hates the convention of using deceased people's bodies for clothes and furniture. Some of the stories here have appeared in Freeman's and Granta.
Wenzel, Olivia. 1,000 Coils of Fear. Catapult. Jul. 2022. 288p. tr. from German by Priscilla Layne. ISBN 9781646220502. $16.95. LITERARY
The daughter of a Black Angolan father and white East German mother, Wenzel's Berlin-based protagonist confronts neo-Nazis, finds herself the only Black person at a play about the Wall's fall, and ends up in New York on the night of the 2016 U.S. presidential election. All of which compels her to examine her story and her identity, which she does in Q&A format—fittingly, as Wenzel is a playwright. This debut novel was an award winner and multi-award nominee in Germany.
Zevin, Gabrielle. Tomorrow, and Tomorrow, and Tomorrow. Knopf. Jul. 2022. 416p. ISBN 9780593321201. $28. LITERARY
When Harvard junior Sam Masur encounters estranged childhood friend Sadie Green on a subway platform, she initially ignores him but then relents. And a good thing, too, for they end up collaborating on video games that soon bring them fame and fortune. But however perfect those digital worlds, the sorrows and duplicity of the imperfect real world await. From the New York Times best-selling author of The Storied Life of A.J. Fikry.