Plunging into lives that need to be better known.
Click here for additional new Prepub Alert columns
Blais, Madeleine. Queen of the Court: The Many Lives of Tennis Legend Alice Marble. Atlantic Monthly. Aug. 2023. 432p. ISBN 9780802128324. $30. BIOGRAPHY
Funder, Anna. Wifedom: Mrs. Orwell's Invisible Life. Knopf. Aug. 2023. 432p. ISBN 9780593320686.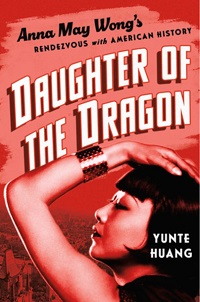 $30. BIOGRAPHY
Hartigan, Patti. August Wilson: A Life. S. & S. Aug. 2023. 592p. ISBN 9781501180668. $32.50. BIOGRAPHY
Huang, Yunte. Daughter of the Dragon: Anna May Wong's Rendezvous with American History. Liveright: Norton. Aug. 2023. 384p. ISBN 9781631495809. $30. BIOGRAPHY
Jacobs, Sally H. Althea: The Life of Tennis Champion Althea Gibson. St. Martin's. Aug. 2023. 464p. ISBN 9781250246554. $32. Downloadable. BIOGRAPHY
Scobie, Omid. Endgame: Inside the Royal Family and the Monarchy's Fight for Survival. Dey Street. Aug. 2023. 368p. ISBN 9780063258662. $32. CD. BIOGRAPHY
Wallach, Janet. Flirting with Danger: The Mysterious Life of Marguerite Harrison, Socialite Spy. Doubleday. Aug. 2023. 352p. ISBN 9780385545082. $30. BIOGRAPHY
Pulitzer Prize–winning journalist Blais resurrects Queen of the Court Alice Marble, who won 18 Grand Slam championships between 1936 and 1940. In Wifedom, the Samuel Johnson Prize–winning Funder investigates Eileen O'Shaughnessy, wife of George Orwell, showing how she both shaped his work and saved his life. Award-winning theater critic and arts reporter Hartigan knew August Wilson, which adds depth to her assessment of the Tony and Pulitzer Prize–honored playwright's life and work. In Daughter of the Dragon, Huang—an Edgar Award winner and National Book Critics Circle Award finalist for the biography Charlie Chan—reconstructs the life of Chinese American movie star Anna Mae Wong, also the subject of novelist Gail Tsukiyama's forthcoming The Brightest Star (HyperVia, Jun.). A George Polk Award winner and Pulitzer Prize finalist, journalist Jacobs limns the life of tennis great Althea Gibson in Althea, who broke her sport's color line in 1950 (75,000-copy first printing, originally scheduled for January). A Harper's Bazaar editor-at-large and Yahoo! News executive editor whose recent biography on the Duke and Duchess of Sussex was a New York Times best seller, Scobie looks at Britain's royal family in Endgame and wonders what comes next (125,000-copy first printing). In Flirting with Danger, Desert Queen author Wallach introduces readers to Marguerite Harrison, born into high society and a culture writer for the Baltimore Sun when she sought a job in U.S. intelligence, eventually working undercover in Germany and the Soviet Union post–World War I.