Literary studies, top biographies, and essay collections from Lydia Davis, Padgett Powell, and Jeanette Winterson.
Click here for additional new Prepub Alert columns
Birmingham, Kevin. The Sinner and the Saint: Dostoevsky and the Gentleman Murderer Who Inspired a Masterpiece. Penguin Pr. Nov. 2021. 432p. ISBN 9781594206306. $30. Downloadable. LITERATURE/HISTORY
Author of The Most Dangerous Book, a study of James Joyce's Ulysses that won PEN New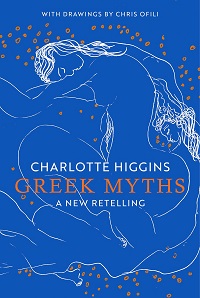 England and Truman Capote honors, Birmingham here reexamines the origins of Dostoevsky's Crime and Punishment. The novel was famously inspired by French murderer Pierre François Lacenaire, but Birmingham highlights how it was further shaped by experiences Dostoevsky had in Siberian exile, as he studied the criminals around him and rethought his political ideals. His aim: to write from the perspective of a murderer who truly desires to be good. To be read profitably with Andrew D. Kaufman's The Gambler Wife: A True Story of Love, Risk, and the Woman Who Saved Dostoyevsky (Riverhead, Aug.).
Curtis, Cathy. A Splendid Intelligence: The Life of Elizabeth Hardwick. Norton. Nov. 2021. 400p. ISBN 9781324005520. $35. BIOGRAPHY
Past president of the Biographers International Organization, Curtis frequently writes about painters (e.g., A Generous Vision: The Creative Life of Elaine de Kooning). But here she turns her attention to star-of-the-literati Elizabeth Hardwick, cofounder of the New York Review of Books. An intimate work-and-life look.
Damrosch, David. Around the World in 80 Books: A Literary Journey. Penguin Pr. Nov. 2021. 384p. ISBN 9780593299883. $30. Downloadable. LITERARY CRITICISM
Chair of the comparative literature department at Harvard and founder of its Institute for World Literature, Damrosch is well positioned to take us on this 'round-the-world literary tour, inspired by Jules Verne's hero Phileas Fogg and the travel restrictions imposed by the pandemic. Our travel companions include the likes of Orhan Pamuk, Wole Soyinka, Mo Yan, and Olga Tokarczuk, whose works, Damrosch explains, partake of two different worlds: that of personal experience and that of books.
Dauber, Jeremy. American Comics: A History. Norton. Nov. 2021. 496p. ISBN 9780393635607. $35. LITERATURE/HISTORY
Starting with Civil War–era cartoonist Thomas Nast and working his way through Krazy Kat, Dick Tracy, and the big midcentury superheroes to 1950s Comics Code, the underground comix movement, the emergence of Black Panther, and the ascendance of the graphic novel, Dauber offers an all-embracing study of American comics. Why have they gripped our imagination, and how have they influenced and been influenced by political and cultural cross-currents? When he's not reading comics, Columbia University professor Dauber writes National Jewish Book Award finalist nonfiction. Try this with Douglas Wolk's All of the Marvels: A Journey to the Ends of the Biggest Story Ever Told (Penguin Pr. Oct.).
Davis, Lydia. Essays Two: On Proust, Translation, Foreign Languages, and the City of Arles. Farrar. Nov. 2021. 592p. ISBN 9780374148867. $35. LITERARY/ESSAYS
A master particularly of short-form fiction who was a National Book Award finalist for Varieties of Disturbance: Stories and winner of the Man Booker International Prize for her oeuvre, Davis is also an accomplished translator. Here she collects all her essays on translating Proust, Flaubert, and Michel Leiris; learning a world language through reading; and staying for an extended time in the Van Gogh–brightened city of Arles. With a 25,000-copy first printing.
Higgins. Charlotte (text) & Chris Ofili (illus.). Greek Myths: A New Retelling. Pantheon. Nov. 2021. 368p. ISBN 9780593316269. $26. Downloadable. MYTHOLOGY
Chief culture writer at the Guardian and winner of the Classical Association Prize, Higgins takes a fresh look at Greek myths, which have been retold throughout the millennia given their unerring understanding of the human condition. Higgins works from the perspective of women, from Athena and Helen to Circe and Penelope, as if they were weaving these stories together into one grand tapestry. Illustrator Ofili has exhibited at the Tate Britain and New York's New Museum. Big in-house love.
Highsmith, Patricia. Patricia Highsmith: Her Diaries and Notebooks: 1941–1995. Liveright: Norton. Nov. 2021. 992p. ed. by Anna von Planta. ISBN 9781324090991. $39.95. MEMOIR
Once considered a pulp writer, the reclusive Highsmith has emerged since her death in 1995 as a leading modernist with a distinctive view of American culture in the last half of the 20th century. This volume, condensed from more than 8,000 pages of diaries and notebooks found posthumously behind Highsmith's linens and assiduously condensed by her longtime editor, should give readers greater insight into her life and work. Big New York Times buzz upon acquisition.
Jordan, Tina & Noor Qasim, eds. The New York Times Book Review: 125 Years of Literary History. Clarkson Potter: Crown. Nov. 2021. 368p. ISBN 9780593234617. $50. Downloadable. LITERARY CRITICISM
To celebrate the 125th anniversary of the New York Times Book Review, deputy editor Jordan joins forces with Qasim, a recent editing fellow at the review, to compile the best—and sometimes the funniest and strangest—coverage. Reviews, anecdotes, correspondence, photographs, first takes on lasting works, and essays from the likes of Langston Hughes, Eudora Welty, and Nora Ephron—it adds up to a lot of good reading. With 100 four-color photographs.
Powell, Padgett. Indigo: Arm Wrestling, Snake Saving, and Some Things In Between. Catapult. Nov. 2021. 272p. ISBN 9781646220052. pap. $16.95. LITERARY ESSAYS
A National Book Award finalist and James Tait Black Prize winner, Powell offers his first collection of nonfiction. Pieces written over the last three decades range from attending the World Armwrestling Federation Championships in Sweden to seeking out the rare indigo snake to growing up in the segregated, then newly integrated South. Writers from Flannery O'Connor to William Trevor also get their due, and let's not forget Powell's cherished pit bull.
Winterson, Jeanette. 12 Bytes: How We Got Here. Where We Might Go Next. Grove. Nov. 2021. NAp. ISBN 9780802159250. $27. LITERARY ESSAYS
The multi-award-winning, New York Times best-selling Winterson here offers a series of sharp-witted essays on how artificial intelligence might impact the way we live—no surprise to anyone who read her recent novel, the multi-best-booked Frankissstein. Will we make nonbiological life-forms in our image or revise our own? What happens to love and caring in a world of nonhuman teachers, sex workers, and companions? What about issues of gender,identity, and whether we are our bodies? Some deep thoughts.