Short fiction from rising and established stars.
Click here for additional new Prepub Alert columns
Conklin, Lydia. Rainbow Rainbow. Catapult. Jun. 2022. 256p. ISBN 9781646221011. $26. SHORT STORIES
Mantel, Hilary. Learning To Talk: Stories. Holt. Jun. 2022. 176p. ISBN 9781250865366. $19.99. CD. SHORT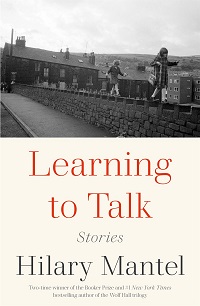 STORIES
Taddeo, Lisa. Ghost Lover: Stories. Avid: S. & S. Jun. 2022. 240p. ISBN 9781982122188. $27. CD. SHORT STORIES
Walter, Jess. The Angel of Rome: And Other Stories. Harper. Jun. 2022. 288p. ISBN 9780062868114. $27.99. lrg. prnt. SHORT STORIES
A collector of honors, with Stegner, Rona Jaffe, and three Pushcart Prizes among them, Conklin offers a Rainbow Rainbow of short stories about queer, gender-nonconforming, and trans characters like the fifth grader who explores gender identity by dressing as an ox—instead of a matriarch—for a school reenactment of the Oregon Trail. After closing out her twice Booker-honored "Wolf Hall" trilogy, Mantel limns the transformative aspects of childhood in the loosely autobiographical stories of Learning To Talk. Author of the New York Times best-selling Three Women and the deliciously contentious debut novel Animal, a personal favorite, Taddeo offers stories (two Pushcart Prize–winning) grounded in the dating service Ghost Lover, a forwarding system for text messages (75,000-copy first printing). In The Angel of Rome, Beautiful Ruins author Walter highlights crucial moments in the lives of his characters, from a teenage girl aspiring to be like her missing mother to a son who must come out repeatedly to a father facing dementia.