Choices made, lives lived, as told in 11 memiors.
Click here for additional new Prepub Alert columns
Agustin, Rafael. Illegally Yours: A Memoir. Grand Central. Jul. 2022. 320p. ISBN 9781538705940. $29. Downloadable. MEMOIR
It wasn't until he was a teenager trying to get his driver's license that TV writer Rafael Agustin (Jane the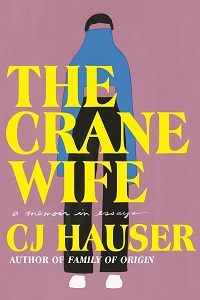 Virgin) learned he was undocumented; his Ecuadorian immigrant parents had guarded this secret so that he would not grow up fearful. Here, in sometimes reportedly comic passages—he's an alumnus of the CBS Diversity Comedy Showcase—Agustin details his family's struggles and how they bonded over managing their risk-filled lives. With a 60,000-copy first printing.
Allen, Kendra. Fruit Punch: A Memoir. Ecco. Jul. 2022. 208p. ISBN 9780063048539. $26.99. CD. MEMOIR
Recipient of the Iowa Prize for Literary Nonfiction for her essay collection When You Learn the Alphabet and author of the widely reviewed The Collection Plate: Poems, Allen offers a memoir explaining how she overcame the suffocating expectations of a young Black woman growing up in the South in the 1990s and early 2000s. There's real in-house excitement for this work as special in language and content; witness the 75,000-copy first printing.
Bleszinski, Cliff. Control Freak: My Epic Adventure Making Video Games. S. & S. Jul. 2022. 320p. ISBN 9781982149147. $28.99. MEMOIR
Former director of Epic Games Design and a 25-year veteran of the video game industry, Bleszinski gives us an account not simply of his career—it started when he shipped his first commercial title, Jazz Jackrabbit, before he graduated from high school—but of the video game industry as a whole. With a 75,000-copy first printing.
Cunningham, Doreen. Soundings: Journeys in the Company of Whales: A Memoir. Scribner. Jul. 2022. 320p. ISBN 9781982171797. $27.99. CD. MEMOIR
Award-winning science writer Cunningham offers a memoir blending motherhood and climate-change research as she brings along her toddler while tracking the migration of threatened gray whales, struggling to survive as they give birth and adapt to warmer waters. Cunningham expands her account by recalling having lived with an Iñupiaq family in Alaska seven years earlier and observed the changing world of Indigenous whale hunters. With a 50,000-copy first printing.
Gay, Heather. Bad Mormon. Gallery: S. & S. Jul. 2022. 320p. ISBN 9781982199531. $28.99. CD. MEMOIR
A star of Bravo's The Real Housewives of Salt Lake City and cofounder of innovative cosmetic medical practice Beauty Lab + Laser, Gay relates how her picture-perfect life as a committed Mormon was upended when her husband filed for divorce. Then she explains putting her life together after her breakup with both husband and Mormonism while contemplating how to raise strong women and negotiating the difficult balance between duty to self and duty to God. With a 100,000-copy first printing.
Hauser, CJ. The Crane Wife: A Memoir in Essays. Doubleday. Jul. 2022. 320p. ISBN 9780385547079. $28. Downloadable. MEMOIR
With this wide-ranging and widely anticipated memoir–cum–essay collection, Hauser expands on a viral essay about calling off her wedding that went on to explore an expedition ten days later to study the whooping crane in Texas. There she realized that she had narrowly avoided committing herself to someone else's vision of life, and the pieces here all reflect her determination to look for the unexpected and avoid accepted narratives of happiness.
Hill, Matt Rowland. Original Sins: A Memoir. Hanover Square: Harlequin. Jul. 2022. 288p. ISBN 9781335469571. $27.99. CD. MEMOIR
South Wales–born Hill grew up the son of a conservative minister, began losing faith as a teenager, and turned to heroin and crack to fill the hole forming in his life. The addiction he developed drove him nearly to suicide, and though he proclaimed he had two great loves—Jesus and heroin—he realized that he had to walk away from both to survive. Originally bought in the UK in an eight-way auction; with a 50,000-copy first printing.
Ice-T & others. Split Decision: Life Stories. Gallery: S. & S. Jul. 2022. 320p. ISBN 9781982148775. $28.99. MEMOIR
Before Ice-T was a rapper, songwriter, and actor best known for Law & Order—he's the longest-running male actor on any prime-time drama ever—he joined with friend Spike in a series of jewelry heists in Los Angeles and elsewhere. In a memoir written with Spike and Edgar finalist Douglas Century, he explains how he decided to turn away from a life of crime while Spike went down a different road and ended up in prison for three years. With a 75,000-copy first printing.
Masters, Oksana with Cassidy Randall. The Hard Parts: From Chernobyl to Paralympic Champion—My Story of Achieving the Extraordinary. Scribner. Jul. 2022. 288p. ISBN 9781982185503. $28. MEMOIR
When Masters was born, she had one kidney, a partial stomach, six toes on each foot, webbed fingers, no right bicep, no thumbs, and no tibias—terrible challenges resulting from having been conceived near Chernobyl. Surrendered to an orphanage, she was adopted by U.S. professor Guy Masters after a two-year battle and is now a ten-time Paralympic medalist specializing in rowing, biathlon, cross-country skiing, and road cycling. With a 60,000-copy first printing.
Rojas Contreras, Ingrid. The Man Who Could Move Clouds: A Memoir. Doubleday. Jul. 2022. 320p. ISBN 9780385546669. $30. Downloadable. MEMOIR
Born in Bogotá, Colombia, and now based in California, Contreras made a name for herself with the LJ-starred debut novel Fruit of the Drunken Tree. Here she turns to nonfiction as she recalls suffering amnesia after a head injury in her twenties and seeking to uncover her family history. Her mother had suffered a similar injury as a child and emerged able to see ghosts—part of a family legacy of otherworldly connection exemplified by her own father, a famed curandero, or healer, said to talk to the dead, see the future, and move clouds. Here, the author weaves together her family history, rediscovered with her mother, and that of Colombia.
Wong, Carmen Rita. Why Didn't You Tell Me. Crown. Jul. 2022. 240p. ISBN 9780593240250. $27. MEMOIR
On the boards of The Moth and Planned Parenthood, media entrepreneur Wong was initially raised in Harlem, the child of a passionate Latina mother and an immigrant hustler father, who frequently took her to Chinatown. Later, when her mother married a white man, Wong ended up in New Hampshire, and her relationship with her mother deteriorated as four half-siblings came along. Not until after her mother died did a startling secret emerge that shook Wong's sense of identity to its foundation.
Click here for additional new Prepub Alert columns