After George Floyd's murder in May 2020, Cindy Khatri advocated for Downers Grove Public Library (DGPL) to issue its first anti-hate statement. She was then tasked with writing the next, following the March 2021 murder of eight people at three Atlanta spas, six of whom were Asian women. She recruited Van McGary as coauthor because "I don't know if I can do this on my own, and I want to share my platform of power," she remembers thinking. "We've been a dynamic duo ever since."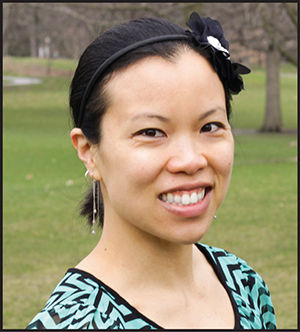 VAN McGARY


CURRENT POSITION

Assistant Manager of Adult and Teen Services, Downers Grove Public Library, IL
---
DEGREE
MLIS, University of Illinois Urbana-Champaign; MP Physics, Columbia University, NY
---
CINDY KHATRI


CURRENT POSITION

Public Relations Manager, Downers Grove Public Library, IL
---
DEGREE
MA, Art History, Northern Illinois University, Dekalb, 2013
---
FOLLOW BOTH
dglibrary.org/land; dglibrary.org/edi; bit.ly/ILA_land; bit.ly/LJ_anti-hate
---
Photos by Troy McGary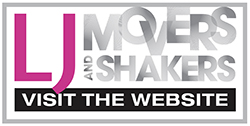 Statement Makers
After George Floyd's murder in May 2020, Cindy Khatri advocated for Downers Grove Public Library (DGPL) to issue its first anti-hate statement. She was then tasked with writing the next, following the March 2021 murder of eight people at three Atlanta spas, six of whom were Asian women. She recruited Van McGary as coauthor because "I don't know if I can do this on my own, and I want to share my platform of power," she remembers thinking. "We've been a dynamic duo ever since." Through that work, Khatri and McGary have deepened their collaboration on diversity, equity, and inclusion (DEI) in Downers Grove and the profession.
In addition to crafting three more anti-hate statements, they created a Framework for Releasing Anti-Hate Statements, which helps the library decide when one is called for, sharing this work through the Illinois Library Association Marketing Roundtable, the Public Library Association (PLA) podcast and conference, and an LJ article.
Khatri and McGary also built a broader DEI decision-making tool to help staff. And beginning in late 2020, in response to a patron inquiry, McGary spearheaded a process of developing a land acknowledgment. The work took months of research, via collaboration with John Low of Ohio State University and Joseph Standing Bear of the Midwest SOARRING Foundation, and centers what is important to local Indigenous peoples. After the DGPL board approval in fall 2021, the pair prepared an outdoor ceremony that attracted more than 150 community members, with Indigenous music, dancing, prayers, and a reading of the land acknowledgment.
Khatri also started and leads the library's BIPOC (Black, Indigenous, people of color) Connections affinity group, which McGary is part of, and both volunteer for the Equity Advisory Team, contributing to the library's forthcoming DEI Strategic Plan.
Khatri, who is biracial, grew up in Downers Grove facing microaggressions and wants to help transform the community for her kids. "I want to make this community better, so they don't have to hide any part of themselves," she says. She hopes to foster a welcoming environment for both staff and residents who feel out of place, where they can be their authentic selves. She also dreams of having the library serve as a convener for local organizations to share a common vocabulary and goals for DEI work. Similarly, McGary wants to make the training resources currently offered to staff available to community members. "As our board member Barnali Khuntia frequently says, 'When we know better, we do better,'" explains McGary. "I have seen our library and profession do better and I know we can continue to do better."