Mental health, physics, social networks, and puppies.
Click here for additional new Prepub Alert columns
Aviv, Rachel. Strangers to Ourselves: Unsettled Minds and the Stories That Make Us. Farrar. Sept. 2022. 288p. ISBN 9780374600846. $28. MENTAL HEALTH
In a debut, New Yorker staffer Aviv considers how we cope with profound mental crises and then make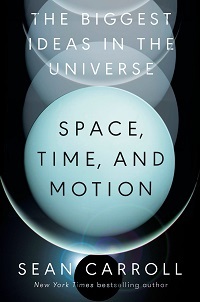 stories of these experiences as we come up against the limits of psychiatry. Among individuals she portrays: a woman who goes off her meds to learn who she is and a man intent on delivering revenge upon his psychoanalysts. With a 100,000-copy first printing
Carroll, Sean. The Biggest Ideas in the Universe: Space, Time, and Motion. Dutton. Sept. 2022. 320p. ISBN 9780593186589. $22. Downloadable. SCIENCE
As he ranges over the edgy-exciting concepts of physics, from the theory of general relativity to black holes, award-winning Caltech theoretical physicist Carroll (The Big Picture) reveals them to be as gorgeous—and graspable—as art or literature. From one of my favorite scientists, who explained the Higgs-Boson particle to us all.
Fisher, Max. The Chaos Machine: The Inside Story of How Social Media Rewired Our Minds and Our World . Little, Brown. Sept. 2022. 400p. ISBN 9780316703321. $29. SOCIAL SCIENCE/TECHNOLOGY
A Pulitzer Prize finalist, New York Times investigative reporter Fisher debuts with a critique of social networks, traveling worldwide to show that their rage for maximum engagement has radically restructured the world and led to extreme thought and, more crucially, extreme action. Homing in on pandemic, election, and insurrection; with a 75,000-copy first printing.
Horowitz, Alexandra. The Year of the Puppy: How Dogs Become Themselves. Viking. Sept. 2022. 304p. ISBN 9780593298008. $28. Downloadable. $28. PETS
Head of the Dog Cognition Lab at Barnard College, Horowitz complements her No. 1 New York Times best-selling Inside a Dog by taking us inside a puppy's life—specifically her puppy, tracked from birth to boisterous age one—to give insight into the early canine development that people getting a dog after its first months will miss.