King presents a boy and his dog in a strange new world.
Click here for additional new Prepub Alert columns
King, Stephen. Fairy Tale. Scribner. Sept. 2022. 608p. ISBN 9781668002179. $32.50. lrg. prnt. CD. THRILLER/SUPERNATURAL
As the pandemic descended, King asked himself: "What could you write that would make you happy?" Here's the result, inspired by a sudden vision he had of an immense but empty, shattered city, with life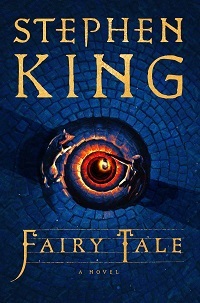 pulsing just beneath the surface. His protagonist is Charlie Reade, whose mother died in a hit-and-run when he was ten and whose father subsequently disappeared into drink. At 17, self-sufficient Charlie befriends a dog named Radar and his crusty, reclusive master, Howard Bowditch, for whom he starts doing odd jobs. A cassette Bowditch leaves for Charlie at his death shares a secret: that funny shed at the back of his house contains a portal to another world, where a battle between good and evil is roaring. Boy and dog pass through the portal for the adventure of their lives. With a 1.5 million copy first printing.
Click here for additional new Prepub Alert columns