Four collections to savor.
Click here for additional new Prepub Alert columns
Campbell, Jane. Cat Brushing. Grove. Aug. 2022. 192p. ISBN 9780802160027. $26.
Fofana, Sidik. Stories from The Tenants Downstairs. Scribner. Aug. 2022. 192p. ISBN 9781982145811.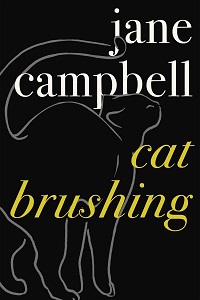 $26.
Glose, Bill. All the Ruined Men: Stories. St. Martin's. Aug. 2022. 288p. ISBN 9781250279880. $27.99.
Yoshimoto, Banana. Dead-End Memories. Counterpoint. Aug. 2022. 240p. tr. from Japanese by Asa Yoneda. ISBN 9781640093690. $26.
A debut author at 80, Campbell resists stereotyping as she explores the lives and desires of women aged 60 to 90 in Cat Brushing. From public school teacher and NYU MFA graduate Fofana, the eight linked portraits in Stories from The Tenants Downstairs plumb the lives of tenants in the Banneker Homes, a low-income high rise in Harlem threatened by gentrification (150,000-copy first printing). The author of five books of poetry and winner of F. Scott Fitzgerald Short Story and Robert Bausch Fiction awards, combat veteran Glose tells what it was like to fight the "forever" war in All the Ruined Men. First published in Japan in 2003, popular author Yoshimoto's Dead-End Memories limns women making unusual discoveries as they find ways to heal from trauma.
Click here for additional new Prepub Alert columns