Click here for additional new Prepub Alert columns
SF
Ballingrud, Nathan. The Strange. Gallery: Saga: S. & S. Mar. 2023. 304p. ISBN 9781534449954. $26.99. SF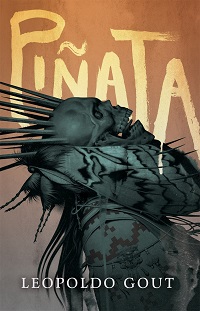 With her mother having returned to Earth to tend family, 14-year-old Annabelle Crisp spends quiet nights in father's diner in 1930s New Galveston, Mars. Then the Silence descends, and an attack by Silas Mundt's gang irreparably harms her family, leaving Annabelle intent on revenge. A debut novel from Ballingrud, a two-time Shirley Jackson Award winner for his stories.
Mandelo, Lee. Feed Them Silence. Tor.com. Mar. 2023. 112p. ISBN 9781250824509. $19.99. SF
A neurological interface allows Dr. Sean Kell-Luddon to do something she's always wanted: to enter the mind of an animal—in this case, one of Earth's last remaining wolves—and experience the world as it does. But this research is dangerous, threatening her mental and physical health, driving her from her wife, and possibly threatening the wolf itself. Following the debut novel Summer Sons and numerous Nebula/Lambda/Hugo–nominated stories.
Older, Malka. The Mimicking of Known Successes. Tor.com. Mar. 2023. 176p. ISBN 9781250860507. $19.99. SF
In this sf/mystery mix, set on the forbidding outpost of a human colony on Jupiter, Investigator Mossa searches for a missing man, heading first to the university town Valdegeld. There, he links up with former girlfriend Pleiti, a scholar of Earth's pre-collapse ecosystems, and together they try to crack a mystery that places life on Earth at stake. From the author of the multi-best-booked Infomocracy; with a 60,000-copy first printing.
Fantasy
Chakraborty, Shannon. The Adventures of Amina al-Sirafi. Harper Voyager. Mar. 2023. 496p. ISBN 9780062963505. $28.99. lrg. prnt. CD. FANTASY
Having wowed readers with the trilogy begun with The City of Brass , Chakraborty launches a new trilogy starring Amina al-Sirafi, once one of the Indian Ocean's fiercest pirates and now retired to indulge the quiet joys of motherhood. Then she is offered big money to find an old comrade's kidnapped daughter. Why not have one last great adventure, even if it means encountering sorcerers and demons and maybe risking one's soul? With a 100,000-copy first printing.
Dyachenko, Marina & Sergey Dyachenko. Assassin of Reality. Harper Voyager. Mar. 2023. 256p. ISBN 9780063225428. $28.99. CD. FANTASY
A third-year student at the Institute of Special Technologies, where grammar is magic and graduates join the Great Speech, Sasha Samokhina aces final exams as a singularly powerful aspect of language: Password. But her powers threaten the establishment, and as she finds herself manipulated by an unscrupulous mentor, she realizes that she must find a way to rewrite the world—and possibly fail big. A sequel to the multi-starred Vita Nostra; with a 50,000-copy first printing.
Estep, Jennifer. Conquer the Kingdom. Harper Voyager. Mar. 2023. 432p. ISBN 9780063023468. pap. $17.99. CD. FANTASY
In this wrap-up to the well-received "Gargoyle Queen" trilogy from the New York Times best-selling Estep, crown princess Gemma Ripley of Andvari might be a sly spy and a masterly mind magier, but she still can't locate her most dangerous adversary. It's going to get even hard with gladiators swarming to the capital for the Sword and Shield tournament. With a 50,000-copy first printing.
Gladstone, Max. Dead Country. Tor.com. Mar. 2023. 256p. ISBN 9780765395917. pap. $17.99. FANTASY
Tara Abernathy, who was thrown out of her hometown and has since resurrected gods and destroyed monsters, is finally returning to bury her father. But along the way, she encounters a girl as lost but plucky as she once was and by saving her from raiders changes the course of the world. The Hugo/Nebula/Locus–winning Gladstone launches a new series, "The Craft War," that will finally bring his epic "Craft Sequence" entire sequence to a close. With a 50,000-copy first printing.
Holland, Jacqueline. The God of Endings. Flatiron: Macmillan. Mar. 2023. 480p. ISBN 9781250856760. $29.99. FANTASY
Head of a prestigious fine arts school for children, Collette LeSange was made immortal centuries ago by her grandfather and has led a troubled life ever since. Now a student arrives at the school whom she recognizes as a stalking presence from her past. Rising star Holland gets a 200,000-copy first printing for her debut.
King, Owen. The Curator. Scribner. Mar. 2023. 480p. ISBN 9781982196806. $28.99. CD. FANTASY
In a fantastical city split by a mountain range and entirely unmappable, former domestic servant Dora wants to discover where her brother went after he died. As revolution rages in the streets, Dora and her student radical lover use their new-found power to secure her the curatorship of a museum where she could find some answers. King is author ofDouble Feature and coauthor with father Stephen King of Sleeping Beauties.
Utomi, Moses Ose. The Lies of the Ajungo. Tor.com. Mar. 2023. ISBN 9781250849069. $19.99. FANTASY
There is no water in the City of Lies, and inhabitants have their tongue wrenched from their mouths when they turn 13 so that the monstrous Ajungo Empire will continue sending water. Soon to be 13, Tutu strikes a bargain: if he's given water for his mother, dying of thirst, he will venture into the desert to find water for the entire city. A debut writer from Nigerian American Utomi; his YA debut, Daughters of Oduma, also appears in spring 2023.
Whitten, Hannah. The Foxglove King. Orbit: Hachette. Mar. 2023. 480p. ISBN 9780316434997. $29. Downloadable. FANTASY
Whitten follows up her big-hit debut, For the Wolf (100,000 copies sold within a year of publication) and its sequel, For the Throne, with a start-up featuring Lore, who escaped from the catacombs beneath Dellaire at age 13 and has been running death magic for a decade. When she gets into trouble after a bad run, the Sainted King demands that she discover why so many people have been dying in the outlying villages. With a 75,000-copy first printing.
Horror
Enriquez, Mariana (text) & Pablo Gerardo Camacho (illus.). Our Share of Night. Hogarth: Crown. Mar. 2023. 608p. tr. from Spanish by Megan McDowell. ISBN 9780451495143. $28.99. HORROR
After his mother dies, Gaspar travels with his father to her ancestral home, where he confronts a terrible truth: her family, the Order, commits atrocities in their search for immortality, and they want him to join the clan. Argentinean Enriquez's The Dangers of Smoking in Bed: Stories was a finalist for the International Booker Prize and two Los Angeles Times Book prizes; this is her first novel to be translated into English.
Gout, Leopoldo. Piñata. Tor Nightfire. Mar. 2023. 304p. ISBN 9781250781178. $28.99. HORROR
Carmen Sanchez is back in Mexico with her two young daughters, supervising the renovation of a crumbling abbey, when an accident uncovers ancient artifacts and sends a suddenly fired Carmen home to New York. Unfortunately, something evil awakened from the renovation is following her. From artists/filmmaker/author Gout; with a 75,000-copy first printing.
Kingfisher. T. A House With Good Bones. Tor Nightfire. Mar. 2023. 256p. ISBN 9781250829795. $26.99. HORROR
Following the Hugo Award–winning Kingfisher's multi-starred Nettle & Bone, this Southern gothic features Sam Montgomery, concerned that her mother is acting strangely and switching things around at their house on Lammergeier Lane. Does it have anything to do with Sam's late (but not missed) grandmother? And are nasty family secrets buried beneath the rosebushes?
LaValle, Victor. Lone Women. One World. Mar. 2023. 256p. ISBN 9780525512080. $27. Downloadable. HORROR
In 1915, having inadvertently killed her parents, Adelaide dashes frantically from Redondo, CA, to Montana, where she plans to homestead on land given out by the government. With her is a trunk she keeps securely locked because when it's opened, people start to disappear. But can she really keep her secrets all locked up? From Shirley Jackson and Ernest Gaines Award winner LaValle.
Correction: An earlier version of this post listed Lee Mandelo's Feed Them Silence as a debut. It is not. Mandelo's debut was Summer Sons. We regret the error.
Click here for additional new Prepub Alert columns