Author Ricky Riccardi spoke with LJ about his work at Louis Armstrong House Museum and why Armstrong's music and life still resonate all these years later.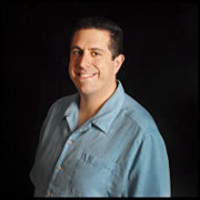 After watching the film The Glenn Miller Story (1954), which featured trumpeter Louis Armstrong (1901–71) on one number, Ricky ­Riccardi, then 15, rushed to a record store and bought Armstrong's 16 Most Requested Songs. The experience changed Riccardi's life—he eventually wrote a master's thesis at Rutgers University, Newark, on ­Armstrong, and in 2010 became head of archives for the Louis Armstrong House Museum (LAHM) in New York City. He's written extensively on ­Armstrong, examining the final period of his career with What a Wonderful World: The Magic of Louis Armstrong's Later Years and most recently Heart Full of Rhythm: The Big Band Years of Louis Armstrong (Oxford; LJ 9/20), which covers 1929–47. Riccardi spoke with LJ about his work at LAHM and why Armstrong's music and life still resonate all these years later.
---
LJ: Tell us about LAHM.
RR: The Louis Armstrong archives opened in 1994, and the House Museum, the residence of Armstrong and his wife, Lucille ­Wilson, from 1943 until their deaths, opened in 2003 with original furnishings. It houses 60,000 Armstrong tapes, writings, music, scrapbooks, photos, and letters that have been digitized courtesy of a grant from the Robert F. Smith Foundation and are available at no charge to the public at collections.louisarmstronghouse.org.
Since the pandemic, we have been working on virtual exhibits from the museum's collections. Next year, LAHM will open a new cultural center that will house the archives and a performance stage.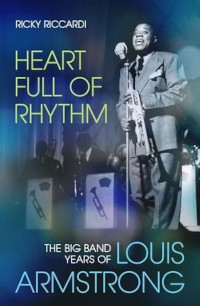 Why do you think Armstrong was
so prolific?
On one tape, Armstrong and his wife get into an argument, and Armstrong keeps the tapes running. When Wilson realizes that the tape is going, she laughs and asks him to turn it off. But he won't! He tells her that the tape is for posterity!
Though he was humble, Armstrong understood that he would be in history books someday, and he wanted to be
in control of his own story. In my
books, I want to let ­Armstrong speak
for himself and rely on his voice.
He was an open book—he kept no ­secrets.
Could you talk about Armstrong's view of race relations? How would he respond to the #BlackLivesMatter protests?
He would speak out today just as he did in his day. During the 1930s and 1940s, Armstrong broke racial barriers. He became the first African American to lead the Kentucky Derby Ball band and host a national, commercially sponsored radio show. Though he didn't speak out as much during the 1950s, he did challenge racial discrimination during the heyday of the civil rights era. When school integration in Little Rock, [AR, 1957] and the Selma protests [AL, 1965] happened, he was very vocal. He became a civil rights pioneer, when it was dangerous to do so. I operate the social media pages for the museum, and I'm seeing a wider recognition that Armstrong championed civil rights.
Could you talk about Armstrong's connection to organized crime?
Armstrong cared only about playing the trumpet and did not want to deal with the business aspects of his job. So he needed managers who would take care of business, and all of them had some connections to organized crime: Tommy Rockwell helped him get started and had ties to the mob, Johnny Collins was a tough guy and a hood, and, of course, Joe Glaser had ties to Al Capone. ­Armstrong needed these guys because he had been harassed by the mob, including threats from a convicted hit man; he needed police escorts and eventually had to leave Chicago to escape the constant pressure from organized crime.
In 1935, Armstrong bottomed out, when he faced lawsuits from former managers and had problems with his lip, so he hired Joe Glaser, thinking he needed a gangster to deal with a gangster. Glaser made Armstrong's problems go away so Armstrong could concentrate on the trumpet. It worked. Both ended up millionaires, and Armstrong never said a mean word about Glaser. Also, remember that Glaser managed many other musicians, including bandleader Les Brown, who gave Glaser the financial freedom to establish himself.
Do you plan to write a third volume, covering Armstrong's early years?
I'm going to have to! At first, I wondered what I could add to the many books about his early years. Of course, the best book is his autobiography, My Life in New Orleans (1955). But I have daily access to all the scrapbooks, manuscripts, and tapes about Louis Armstrong and His Hot Five [1927–28], and so on. I could correct some of the common misconceptions, like where Armstrong got his first trumpet. I think that I could have a lot of fun telling the story and could finish a reverse chronology trilogy.
Why do you think Armstrong is still so relevant more than 100 years after his birth?
We are still wrapping our heads around what this man means in terms of music and race. Opinions about Louis started to change when his writing and other material became available. In addition, Wynton Marsalis started to tout him [in the 1980s and 1990s] to the press, and Ken Burns featured him in his 2001 documentary series Jazz. Armstrong's relevance today can be seen in the more than six million streams of his music a month on Spotify, which represent more downloads than either Miles Davis or John Coltrane. Next year is the 50th anniversary of Armstrong's death, which will bring more attention to him. Armstrong is the definitive 20th-century American story. —David P. Szatmary, ­formerly with Univ. of Washington, Seattle