Toward great library design for all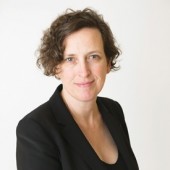 If you are after ideas for changing up your library space—whether by reinvention or new construction—you need look no further than this issue's package of design coverage. These projects have me thinking afresh about what libraries offer in terms of celebrating the human experience in beautiful, flexible, inspirational spaces that ensure access for all.
Our annual cumulation of building projects (see "Modern Times") offers a visual display that makes the case for just how vibrant library design is today. In the detailed roundup of 57 public and 14 academic libraries completed in the past year, you'll find stats on costs, a summary of funding sources, and a peek into the designs that win support and are poised to help their respective communities thrive into the future.
Then dig into the story behind Calgary's just-opened new main. This much-anticipated effort does not disappoint. Once I manage to take my eyes off the amazing flow of staircases and levels that frame the oculus, a central skylight that washes the interior with light (on the cover), there are several aspects of the building that strike me as particularly important. Among them are the public spaces at the top, offering views of the cityscape. The fourth (highest) level hosts a series of spaces for use by all, among them a community living room, the TD Great Reading Room, the Shared History Centre, and the Julia Turnbull Terrace (pictured). These spaces and others offer a number of reasons for everyone to use the whole space, activating all the floors.
I've long been a fan of rooftop gardens, terraces, and expansive windowed public spaces up high—perches designed for contemplation and new perspective through watching the sky or studying the landscape. There are many excellent examples already, with more in the pipeline. When created with the whole public in mind, they open experiences to those who may not otherwise have access to them. I've considered these spaces in terms of connection to the outdoors and landscape but hadn't quite thought of them as a way to address an equity gap until I took part in a panel focused on how public buildings contribute—or don't—to equitable cities (see "Instituting Great Change").

VIEW FROM THE TOP The vista from the Julia Turnbull Terrace perched on the fourth level, (l.) while under construction and (r.) once complete.
There, Dr. Bernadeia Johnson, assistant professor, Department of Educational Leadership, Minnesota State University, Mankato, and former superintendent of Minneapolis Public Schools, described how she once broke with tradition by putting her office on a lower floor—looking at billboards—to give kids in classrooms better views, to make a special thing accessible instead of rare.
Considered in this light, the trend in libraries to develop high-glassed community spaces, terraces, and rooftop gardens—sometimes quite ambitious ones such as that recently opened atop the Vancouver Public Library—is all the more meaningful as we continue to envision and realize great library buildings for all.