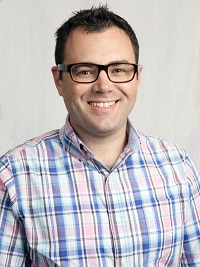 At the University of North Alabama, we are quite proud of the first-year library instruction sequence that was built through years of hard work, testing various ideas and components, and constant reflection and assessment. We provide three unique experiences in our first-year program: a library orientation, a critical thinking within information session, and two information literacy sessions.
Historically, the sessions are conducted physically in the library classroom. Dissimilarly, a large increase in online course offerings has occurred, and for the foreseeable future, growth will continue. Thus, librarians were presented with the opportunity to fill the gap and simultaneously evolve.
At our university, we use Canvas as our learning management system (LMS). Additionally, we use LibGuides for both course-specific and noncourse-specific assistance. We felt that there was an opportunity to leverage the use of Canvas and LibGuides to create opportunities for equivalent instruction to online learners.
The critical thinking and information literacy sessions were the most natural starting points for a supplement from solely traditional instruction (in-person) to instruction that accommodates online learners.
The critical thinking and information literacy sessions have two primary components:
Lecture with interactivity (games and worked-through examples)
Hands-on group activities
For our online critical thinking sessions, we have created lecture modules in LibGuides and Canvas in which we use screen recordings (typically via Screencast-o-matic) to cover the material that is introduced through lectures in the physical sessions.
PICK YOUR PLATFORM
With LibGuides, we are able to localize content for an abundance of sections with the same course number. Based on faculty preference, a LibGuide with video content can be used with multiple courses with a common need of video content, or activities available for download, without the need for built-in assessment.
In Canvas, we are able to embed interactive questions throughout the video via Kaltura for assessment. Grades can be assigned, or we can stipulate that the correct answer be the response before progressing. The questions can be inserted throughout the lecture videos to break up monotony. The content can be shared via the Canvas Commons and inserted into courses that choose to use it.
In addition to embedded video lectures within Canvas modules, we have the ability to insert stand-alone assessments (such as quizzes). These can be shared in the Canvas Commons and allow faculty to pull pertinent content into their courses for assessment. These are used as either a vital assessment component to the online session or a supplement to the in-class offering. Faculty members can choose what works for their classes. We have learned through offering a variety of assessments, videos, modules, etc., that some work, while others are less effective.
The idea that some content works for a course, while other material does not, correlates with transitioning content to a digital equivalent. Some activities are simply designed to work in the classroom. We have a confirmation bias game that requires in-person interaction. Conversely, some information evaluation exercises that we use pair well with a lecture introduction (independent of in-person or online) and a follow-up assessment (again independent of in-person or online). Those work perfectly online.
There are specific goals for us in our critical thinking and information literacy sessions. We are attempting to aid in information skepticism, understanding information presentation, and evaluating information and information practices. Through some creativity with what is available to us, we are making progress in making the online experience fully comparable to the in-person experience.
New tools with better opportunities for engagement will certainly be presented in the future that can enhance our students' experience in our digital offerings, and based on our constant reevaluation and reworking of these sessions in-person, we will continuously mold the virtual presentation of our courses, too.
---
Derek Malone is Assistant Professor, Instructional Services & Interlibrary Loan, Scanning & Delivery Librarian for the University of North Alabama, Florence