Retellings of real and imagined lives.
Click here for additional new Prepub Alert columns
Albanese, Laurie Lico. Hester. St. Martin's. Oct. 2022. 336p. ISBN 9781250278555. $27.99. HISTORICAL
Reimagining the woman who inspired The Scarlet Letter, Albanese brings gifted young Scottish seamstress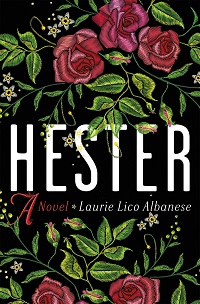 Isobel Gamble to early 1800s New England, where she's quickly abandoned by her husband when he signs up as a ship's medic. Soon she draws close to the troubled author Nathaniel Hawthorne. Big in-house love; a 150,000-copy first printing.
Lawhon, Ariel & others. When We Had Wings: A Story of the Angels of Bataan. Harper Muse. Oct. 2022. 416p. ISBN 9780785253341. $27.99. HISTORICAL/WORLD WAR II
In this Word War II novel by New York Times best-selling authors Lawhon (Code Name Hélène ), Kristina McMorris (Sold on a Monday), and Susan Meissner ( The Last Year of the War), three nurses from the U.S. Army, the U.S. Navy, and the Philippines become fast friends in 1941 Manila and are among the first female prisoners of the invading Japanese Imperial Army, known for its extreme cruelty in its violation of Geneva Convention provisions protecting regarding prisoners of war.
Miller, Sarah. Marmee. Morrow. Oct. 2022. 384p. ISBN 9780063041875. $27.99. lrg. prnt. CD. HISTORICAL/CIVIL WAR
Having retold Laura Ingalls Wilder's "Little House" novels from the mother's perspective in Caroline, Miller turns to Little Women mother Marmee, detailing her struggles to support four daughters with her army chaplain husband at war and a mistake she once made undermining the family finances. With a 150,000-copy first printing.
Mujica, Bárbara. Miss del Río: A Novel of Dolores del Río, the First Major Latina Star in Hollywood. Graydon House: Harlequin. Oct. 2022. 400p. ISBN 9781525804991. $28.99; pap. ISBN 9781525899935. $17.99. HISTORICAL/BIOGRAPHICAL
Brightly shining Hollywood star Dolores del Río, who helped launch the Golden Age of Mexican cinema, is unfolded over a half century by award-winning novelist/scholar Mujica (Frida) with the help of Dolores's fictional hairdresser and longtime friend as narrator. With a 75,000-copy first printing.
Pariat, Janice. Everything the Light Touches. HarperVia. Oct. 2022. 320p. ISBN 9780063210042. $27.99. CD. HISTORICAL
Shai, from contemporary India, whose travels to her country's northeast reinvigorate her sense of self and heritage. Evelyn, a Cambridge science student traversing the Lower Himalayas in the early 1900s. Groundbreaking botanist Linnaeus in 1732 Lapland. And Goethe questioning human presumptions during a sojourn in Italy. Award-winning Indian author Pariat makes her U.S. debut with multiple characters and time frames; a 75,000-copy first printing.