Blazing moments in history.
Click here for additional new Prepub Alert columns
Black, George. The Long Reckoning: A Story of War, Peace, and Redemption in Vietnam. Knopf. Mar. 2023. 496p. ISBN 9780593534106. $30. Downloadable. HISTORY/VIETNAM WAR
Buruma, Ian. The Collaborators: Three Stories of Deception and Survival in World War II. Penguin Pr.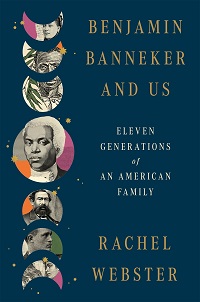 Mar. 2023. 320p. ISBN 9780593296646. $30. HISTORY/WORLD WAR II
Healey, Jonathan. The Blazing World: A New History of Revolutionary England, 1603–1689. Knopf. Mar. 2023. 384p. ISBN 9780593318355. $35. Downloadable. HISTORY/EUROPE/GREAT BRITAIN
Kennedy, Jonathan. Pathogenesis: A History of the World in Eight Plagues. Crown. Mar. 2023. 336p. ISBN 9780593240472. $30. HISTORY/SCIENCE
Loftis, Larry. The Watchmaker's Daughter: The True Story of World War II Heroine Corrie ten Boom. Morrow. Mar. 2023. 384p. ISBN 9780063234581. $28.99. CD. HISTORY/WORLD WAR II
Mar, Alex. Seventy Times Seven: A True Story of Murder and Mercy. Penguin Pr. Mar. 2023. 384p. ISBN 9780525522157. $28. TRUE CRIME/HISTORICAL
Roberts, Rebecca Boggs. Untold Power: The Fascinating Rise and Complex Legacy of First Lady Edith Wilson. Viking. Mar. 2023. 320p. ISBN 9780593489994. $28. BIOGRAPHY/U.S. HISTORY
Sanghera, Sathnam. Empireland: How Imperialism Has Shaped Modern Britain. Pantheon. Feb. 2023. 384p. ISBN 9780593316672. $29. Downloadable. HISTORY/EUROPE/GREAT BRITAIN
Webster, Rachel Jamison. Benjamin Banneker and Us: Eleven Generations of an American Family. Holt. Mar. 2023. 320p. ISBN 9781250827302. $28.99. BIOGRAPHY/BLACK AMERICAN
In The Long Reckoning, award-winning investigative journalist Black (The Good Neighbor) chronicles the efforts of U.S. veterans, scientists, and pacifists and their Vietnamese partners to compel the U.S. government to acknowledge the ongoing damage done by unexploded munitions and the toxic defoliant Agent Orange in Vietnam, particularly in the demilitarized zone. From notable U.S.-based Dutch writer/editor Buruma (The Churchill Complex), The Collaborators examines three figures seen as either heroes or traitors during World War II: Hasidic Jew Friedrich Weinreb, who took money to save fellow Jews but betrayed some of them to the Gestapo; Manchu princess Kawashima Yoshiko, who spied for the Japanese secret police in China; and masseur Felix Kersten, who claimed to have talked Himmler out of killing thousands. Oxford associate professor Healey's The Blazing World portrays 17th-century England as a turbulent society undergoing revolutionary change. A professor of politics and global health at Queen Mary University of London, Kennedy argues in Pathogenesis that it was not human guts and ingenuity but the power of disease-delivering microbes that has driven human history, from the end of the Neanderthals to the rise of Christianity and Islam to the deadly consequences of European colonialism (75,000-copy first printing). Continuing in the vein of his New York Times best-selling The Princess Spy, Loftis introduces us to Corrie ten Boom, The Watchmaker's Daughter, who helped her family hide Jews and refugees from the Gestapo during World War II (100,000-copy first printing). Mar's Seventy Times Seven chronicles Black 15-year-old Paula Cooper's murder of septuagenarian white woman Ruth Pelke in a violent home invasion in 1985 Gary, IN; her subsequent death sentence; and what happened when Pelke's grandson forgave her. Journalist/consultant Roberts fully reveals the Untold Power of Woodrow Wilson's wife Edith Bolling Galt Wilson, who effectively acted as president when her husband was incapacitated. A best seller in the UK when it was published in 2021, Sanghera's Empireland—an exploration of the legacy of British imperialism in the contemporary world—has been contextualized for U.S. audiences and carries an introduction by Marlon James. In Benjamin Banneker and Us, Webster explores the life of her forbear, the Black mathematician and almanac writer who surveyed Washington, DC, for Thomas Jefferson, and his descendants to highlight how structural racism continues to shape our understanding of lineage and family.