Science, social science, humor & more.
Click here for additional new Prepub Alert columns
Andersen, Jens. The LEGO Story: How a Little Toy Sparked the World's Imagination. Mariner: HarperCollins. Nov. 2022. 432p. ISBN 9780063258020. $32.50. CD. BUSINESS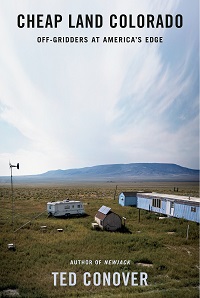 Brands, H.W. The Last Campaign: Sherman, Geronimo and the War for America. Doubleday. Nov. 2022. 416p. ISBN 9780385547284. $35. Downloadable/CD. HISTORY
Brinkley, Douglas. Silent Spring Revolution: John F. Kennedy, Rachel Carson, Lyndon Johnson, Richard Nixon, and the Great Environmental Awakening. Harper. Nov. 2022. 864p. ISBN 9780063212916. $35. lrg. prnt. NATURE
Conover, Ted. Cheap Land Colorado: Off-Gridders at America's Edge. Knopf. Nov. 2022. 304p. ISBN 9780525521488. $30. Downloadable. SOCIAL SCIENCE
Hilsenrath, Jon. Yellen: The Trailblazing Economist Who Navigated an Era of Upheaval. HarperBusiness. Nov. 2022. 448p. ISBN 9780063162464. $32.50. CD. BIOGRAPHY
Hubbard, Shanita. Ride-or-Die: A Feminist Manifesto for the Well-Being of Black Women. Legacy Lit: Hachette. Nov. 2022. 256p. ISBN 9780306874673. $27. Downloadable. SOCIAL SCIENCE
Martin, Steve (text) & Harry Bliss (illus.). Number One Is Walking: My Life in the Movies and Other Diversions. Celadon: Macmillan. Nov. 2022. 256p. ISBN 9781250815293. $30. HUMOR
Ruffin, Amber & Lacey Lamar. The World Record Book of Racist Stories: The Ruffin Family Edition. Grand Central. Nov. 2022. 240p. ISBN 9781538724552. $29. Downloadable. HUMOR
Rutherford, Adam. Control: The Dark History and Troubling Present of Eugenics. Norton. Nov. 2022. 288p. ISBN 9781324035602. $30. SCIENCE
Swimme, Brian Thomas. Cosmogenesis: An Unveiling of the Expanding Universe. Counterpoint. Nov. 2022. 336p. ISBN 9781640093980. $27. SCIENCE
Wright, Isaac Jr. Marked for Life: One Man's Fight for Justice from the Inside. St. Martin's. Nov. 2022. 336p. ISBN 9781250277480. $29.99. SOCIAL SCIENCE/MEMOIR
Award-winning Danish author/critic Andersen tells The LEGO Story, plumbing company archives and interviewing third-generation Kjeld Kirk Kristiansen to discover how his family turned those cute interlocking plastic rectangles into international toy stars (75,000-copy first printing). With The Last Campaign, Pulitzer Prize finalist Brands chronicles the battle between Apache leader, warrior, and medicine man Geronimo and U.S. general William Tecumseh Sherman that would determine the shape of the United States and the fate of Indigenous peoples beyond the Mississippi River. The New York Times best-selling Brinkley chronicles the Silent Spring Revolution of the Sixties, when environmental activists pushed first for legislation aimed at protecting the wilderness, then expanded to fighting the pollutants despoiling Earth and risking public health (200,000-copy first printing). Pulitzer Prize finalist Conover (Newjack) takes us to Cheap Land Colorado, chronicling an off-the-grid community in San Luis Valley where he lived on and off for four years so that he could get close to people who traded security for freedom or had nothing left to lose. A senior writer at the Wall Street Journal, Hilsenrath tracks the career of U.S. Secretary of the Treasury Janet Yellen (35,000-copy first printing). Soros Fellow and chair of the Freelance Taskforce for the National Association of Black Journalists, Hubbard argues that hip-hop ignores or demeans Black women in Ride-or-Die (30,000-copy first printing). In Number One Is Walking, Martin recaps his remarkable acting career in a graphic memoir featuring the artwork of New Yorker cartoonist Harry Bliss (300,000-copy first printing). With The World Record Book of Racist Stories, comedian Ruffin and big sister Lamar join forces to repeat the success of their New York Times best-selling You'll Never Believe What Happened to Lacey, detailing the absurdist aspects of everyday racism (75,000-copy first printing). In Control, geneticist Rutherford (A Brief History of Everyone Who Ever Lived) revisits the rise of eugenics from its origins in Victorian England to its awful apotheosis in Nazi Germany and its ongoing legacy today. What's the impact on our psyches of knowing that the universe originated 14 billion years ago and is still expanding? Ask Swimme, author of Cosmogenesis and host and cocreator of PBS's Journey of the Universe. Wrongly accused of drug dealing in New Jersey and sentenced to a life behind bars, Wright (Marked for Life) studied law in the prison library, helped overturn the convictions of numerous fellow inmates, then won his own release and now practices law in the same courtroom where he was convicted (125,000-copy first printing).