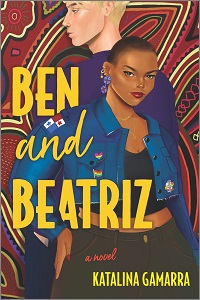 Click here for additional new Prepub Alert columns
Buckley, Christopher. Has Anyone Seen My Toes? S. & S. Aug. 2022. 288p. ISBN 9781982198046. $26.99. CD. HUMOROUS
Hunkering down on the South Carolina coast during the pandemic, an aging screenwriter gorges on fast food while working feverishly on a screenplay about a Nazi plan to kidnap FDR and an article on English words of Carthaginian origin, prompting his alarmed doctor to order a battery of brain tests. Meanwhile, why are the Russians so concerned about the local coroner's race? From the Thurber Prize–winning Buckley; with a 75,000-copy first printing.
Casale, Jana. How To Fall Out of Love Madly. Dial. Aug. 2022. 352p. ISBN 9780593447727. $27. CD. CONTEMPORARY
Cash-strapped Joy and Annie decide to rent their apartment's extra bedroom to charming, older Theo, and Joy and Theo get kind of snuggly close when Annie then decides to move in with her boyfriend. Soon, however, Theo brings in Celine, the gorgeous girlfriend he's neglected to mention, and jealous Joy fails to recognize Celine's own deep pain. Following the attention-getting debut The Girl Who Never Read Noam Chomsky.
DeForest, Anna. A History of Present Illness. Little, Brown. Aug. 2022. 176p. ISBN 9780316381062. $25. Downloadable. FAMILY LIFE
In his debut from a neurologist and palliative care physician in New York City, a student doctor works her way through cadaver dissection, surgical rotation, birth, death, and the possibility of love, moving in a few steps from a man dying of substance use and tuberculosis to a child in severe pain. Meanwhile, DeForest considers who gets good health care, who doesn't, and what living really means. With a 30,000-copy first printing.
Gamarra, Katalina. Ben and Beatriz. Graydon House: Harlequin. Aug. 2022. 288p. ISBN 9781525899959. pap. $15.99. CD. ROMANCE
In this reimagining of Shakespeare's Much Ado About Nothing, queer, Latinx Beatriz is sharp of mind and tongue and always there for beloved cousin Hero , which lands her at the Cape Cod mansion of rich, white playboy Ben Montgomery. Ben represents everything Beatriz hates, but he's beginning to question the values of his conservative family. After they join forces to circumvent a tragedy, Beatriz and Ben reach a sort of rapprochement that could lead to a different kind of love story. With a 100,000-copy first printing.
Gelman, Laurie. Smells Like Tween Spirit. Holt. Aug. 2022. 256p. ISBN 9781250777591. $26.99. CONTEMPORARY
After Class Mom, You've Been Volunteered, and Yoga Pant Nation, what's next for cheeky, high-spirited Jen Dixon, who's never fit the suburban mom mold? Now she's the new Mat Mom of the Pioneer Middle School wrestling team and soon learns that it's not all fun and games. Middle-school parenting at it most glorious goriest; with a 60,000-copy first printing.
Hariri-Kia, Iman. A Hundred Other Girls. Sourcebooks Landmark. Aug. 2022. 320p. ISBN 9781728247953. pap. $16.99. COMING OF AGE
Middle Eastern American blogger Noora is doing it all for free, so she's ecstatic when she lands a job as assistant to the editor in chief of the prestigious Vinyl, a magazine that has shaped her life. Then she learns about corporate cunning and the battle between print and online as she's deployed by each side against the other. A debut exploring media, the working world, and the difficulties of pursuing one's dream.
Jean, Emiko. Mika in Real Life. Morrow. Aug. 2022. 384p. ISBN 9780063215689. $27.99. lrg. prnt. CONTEMPORARY
Currently jobless and unable to sustain a relationship, 35-year-old Mika Suzuki is a real trial for her traditional Japanese American parents. Then she receives a call from Penny, the daughter she gave up for adoption 16 years earlier, and the desire to look good in Penny's eyes leads Mika to small lies, then wilder embellishments, then the determination to succeed. A first adult novel from the author of Tokyo Ever After, a Reese Witherspoon x Hello Sunshine Summer YA Book Club pick; with a 100,000-copy first printing.
Meltzer, Jean. Mr. Perfect on Paper. Mira: Harlequin. Aug. 2022. 288p. ISBN 9780778386872. $28.99; pap. ISBN 9780778386162. $15.99. CD. ROMANTIC COMEDY
A third-generation schadchan, or matchmaker, Dara Rabinowitz runs the world-renowned Jewish dating app J-Mate but hasn't found love herself; she's cramped by social anxiety. Then she appears on a TV news show with her beloved bubbe, who reveals Dara's requirements for the "Perfect Jewish Husband," and ratings-hungry anchor Chris Steadfast decides that it would help matters to feature Dara's personal hunt on his show. Following Meltzer's popular debut, The Matzah Ball; with a 100,000-copy paperback and 10,000-copy hardcover first printing.
Roby, Kimberla Lawson. Sister Friends Forever. Grand Central. Aug. 2022. 320p. ISBN 9781538708958. $29. Downloadable. CONTEMPORARY
Serena, Michelle, Kenya, and Lynette grew up in different neighborhoods, but they met at church and have remained friends for decades. They still meet once a month for lunch, even as they reach 40 and have taken different paths in life. A study of friendship from the New York Times best-selling Roby; with a 60,000-copy first printing.
Steel, Danielle. The Challenge. Delacorte. Aug. 2022. 272p. ISBN 9781984821614. $28.99. lrg. prnt. CONTEMPORARY
Best friends living in the foothills of Montana's Beartooth Mountains, Peter Pollock and Matt Brown join with new-in-town Juliet and some other local kids to scale challenging Granite Peak. They end up trapped on the mountain in a fight for survival as a search-and-rescue mission is launched, and the tension fractures relationships among their parents back home. No need to point out that Steel's books have sold over a billion copies.
Watkins, LaToya. Perish. Tiny Reparations: Random. Aug. 2022. 336p. ISBN 9780593185919. $27. Downloadable. FAMILY LIFE
After numerous fellowships, Watkins debuts with a saga reuniting a Black Texan family at the deathbed of matriarch Helen Jean Turner. The family's ongoing traumas are revealed through the stories of four main characters: Julie B., who regrets her wasted opportunities and the iron control of Helen Jean; troubled police officer Alex; Jan, a mother of two who dreams of leaving her troubled hometown behind; and Lydia, whose repeated miscarriages are threatening her marriage. Which bonds can be repaired here, and which are broken forever?
Zusy, Jeannie. The Frederick Sisters Are Living the Dream. Atria. Aug. 2022. 320p. ISBN 9781982185381. $27. CD. FAMILY LIFE
Diabetic and with intellectual disabilities, Maggie's sister Ginny has landed in the hospital after eating too much Jell-O, and Maggie reasons that she should not be living on her own. So she brings Ginny and her cranky dog to live near her in upstate New York, even as she struggles to deal with parenting, impending divorce, freelancing, dating opportunities, Ginny's feuding home aides, and Ginny's own lack of cooperation. Playwright and short story writer Zusy makes her full-length fiction debut; with a 75,000-copy first printing.