Cooking and eating in the United States.
Click here for additional new Prepub Alert columns
Hammer, Melina. A Year at Catbird Cottage: Recipes for a Nourished Life [A Cookbook]. Ten Speed. May 2022. 304p. ISBN 9781984859709. $29.99. COOKING
The IACP award-winning owner of the Catbird Cottage bed-and-breakfast situated at the foot of New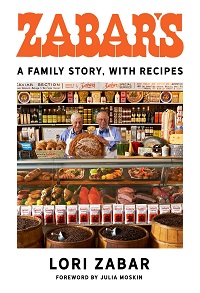 York's Shawangunk Mountain Ridge, Hammer here offers 100 recipes featuring the seasonal, locally sourced, and foraged food for which she is famous. With 125 photographs.
Martinez, Rick. Mi Cocina: Recipes and Rapture from My Kitchen in Mexico: A Cookbook. Clarkson Potter. May 2022. 304p. ISBN 9780593138700. $32.50. COOKING
Mole Coloradito and Tacos de Capeados, anyone? As Martinez is a former Bon Appétit food editor, a New York Times contributor, and host of the YouTube series "Pruébalo" and the Food52 video series "Sweet Heat," this first book is much anticipated.
Onwuachi, Kwame & Joshua David Stein. My America: Recipes from a Young Black Chef. Knopf. May 2022. 304p. ISBN 9780525659600. $35. COOKING
As he's piling up the credentials—for starters, named James Beard Award-winning chef, Esquire's Chef of the Year, and a 30 Under 30 honoree by both Zagat and Forbes—Onwuachi ( Notes from a Young Black Chef) offers a cookbook ranging widely from Nigerian Jollof and Puerto Rican Red Bean Sofrito to Baby Back Ribs and Red Velvet Cake.
Taylor, Nicole. Watermelon and Red Birds: A Cookbook for Juneteenth and Black Celebrations. S. & S. May 2022. 272p. ISBN 9781982176211. $29.99. COOKING
Smoked Paprika and Cocoa Popcorn and Blueberry and Beef Puff Pies? Whoa! Twice nominated for a James Beard Award, food writer Taylor offers a first cookbook with 75 recipes appropriate for Juneteenth, plus essays examining the meaning of the holiday and recalling her own Juneteenth celebrations. With a 75,000-copy first printing.
Zabar, Lori. Zabar's: A Family Story, with Recipes. Schocken. May 2022. 224p. ISBN 9780805243390. $28. Downloadable. COOKING
Established on New York's Upper West Side in 1934 by Louis and Lilly Zabar, Zabar's initially sold only smoked fish but now purveys cheese, fish, meat, produce, baked goods, prepared foods, kitchen appliances, and a drop-dead amazing chocolate babka. Glazer is a former researcher at the Metropolitan Museum of Art but more importantly Louis's granddaughter, and she tells a family story that includes Louis's escape from Ukraine in 1921 following a pogrom and sneaking into the United States from Canada.