Music, literautre, television, and Romanticism.
Click here for additional new Prepub Alert columns
Cave, Nick & Sean O'Hagan. Faith, Hope, and Carnage. Farrar. Sept. 2022. 192p. ISBN 9780374607371. $27. MUSIC/MEMOIR
After the death of his 15-year-old son five years ago, raucous but durable Australian musician Nick Cave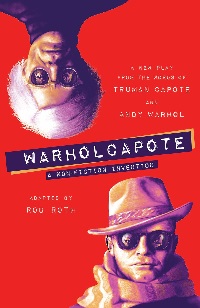 stopped doing big interviews. But in 2020, when his international tour was shut down by pandemic, he decided to open up at length to friend and Observer/Guardian journalist O'Hagan. With a 100,000-copy first printing.
Ebersol, Dick. From Saturday Night to Sunday Night: My Forty Years of Laughter, Tears and Touchdowns in TV. MEMOIR/TELEVISION. S. & S. Sept. 2022. ISBN 9781982194468. $28.
With a career ranging from co-creating Saturday Night Live with Lorne Michaels to heading up NBC Sports to lofting overhead an Emmy Award for Lifetime Achievement, TV executive Ebersol can offer an insider's view on decades of television history. With a 50,000-copy first printing.
Lispector, Clarice. Too Much of life: The Complete Crônicas. New Directions. Sept. 2022. 864p. tr. from Portuguese by Margaret Jull Costa. ISBN 9780811226790. $44.95. LITERATURE
The great Brazilian writer Lispector didn't write just novels and short stories but short, immediate, combustible pieces particular to Brazilian newspapers that are called crônicas. As she muses in one, "The things I've learned from taxi drivers would be enough to fill a book." Calling all literati.
Roth, Rob. WARHOLCAPOTE: A Non-Fiction Invention. S. & S. Sept. 2022. 224p. ISBN 9781982103828. $26.99. DRAMA
In 1978, Andy Warhol and Truman Capote decided to collaborate on a play, with Warhol suggesting that they record their conversations as source material. The play languished, and the abandoned tapes gathered dust until Tony-nominated director Roth located them and constructed this "non-fiction invention," using the artists' own words to reveal their thoughts on art, love, and life. With a 35,000-copy first printing.
Shriver, Lionel. Abominations: Selected Essays from a Career of Courting Self-Destruction. Harper. Sept. 2022. 304p. ISBN 9780063094291. $33.50. LITERATURE
Shriver waded through her numerous columns, features, essays, and op-eds (from the Guardian, the New York Times, and more) plus speeches, reviews, and unpublished works, to produce a collection readers will likely find sharp-tongued and bracing. What else would you expect from the author of We Need to Talk About Kevin? With a 30,000-copy first printing.
VandeHei, Jim & others. Smart Brevity: Write Less. Say More. Get Heard. Workman. Sept. 2022. 224p. ISBN 9781523516971. $27. COMPOSITION
Cofounder and CEO of Politico and now cofounder and CEO/Chair of Axios, which offers breaking news on business, technology, and politics, VandeHei must have an eye for the "smart brevity" recommended in this writing and communications manifesto for the information age. The publisher's big book of the year.
Wulf, Andrea. Magnificent Rebels: The First Romantics and the Invention of the Self . Knopf. Sept. 2022. 416p. ISBN 9780525657118. $35. HISTORY/PHILOSOPHY
Author of The Invention of Nature, a New York Times best seller that grabbed 15 literary awards worldwide, Wulf looks back at the German poets, philosophers, and intellectuals who launched Romanticism (think Goethe, Schiller, and Hegel, not to mention the influential Caroline Schlegel) to understand our absorption with the self today. Not just for the philosophizing set.