ALA's 2018 Annual conference opened with a bang, with guests ranging from Trombone Shorty to Michelle Obama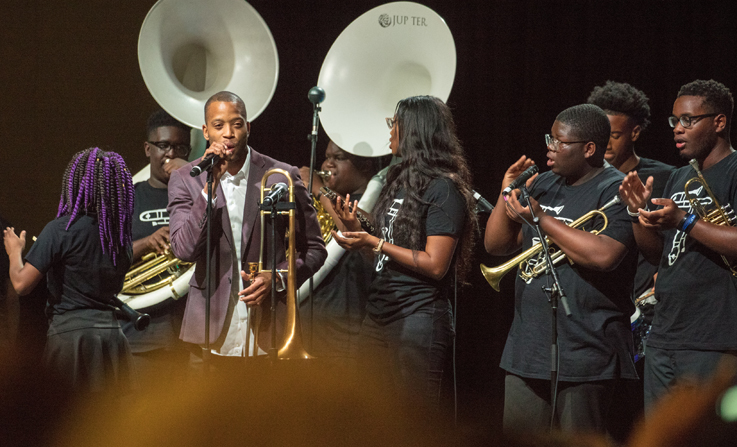 The Opening General Session of the 2018 American Library Association (ALA) Annual Conference in New Orleans, held on Friday, June 22, drew a crowd of some 8,600 conference goers in the Morial Convention Center's auditorium and an additional 1,800 watching on video monitors from an overflow room. Festivities led off with a jazz set from New Orleans native Troy "Trombone Shorty" Andrews and his ensemble of young musicians from the Trombone Shorty Foundation. All photos ©2018 George Long.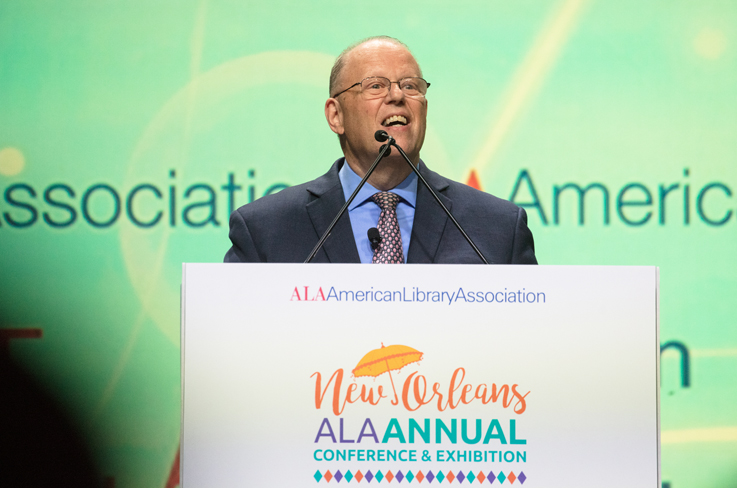 Outgoing ALA president Jim Neal was in high spirits as he announced the session's guests.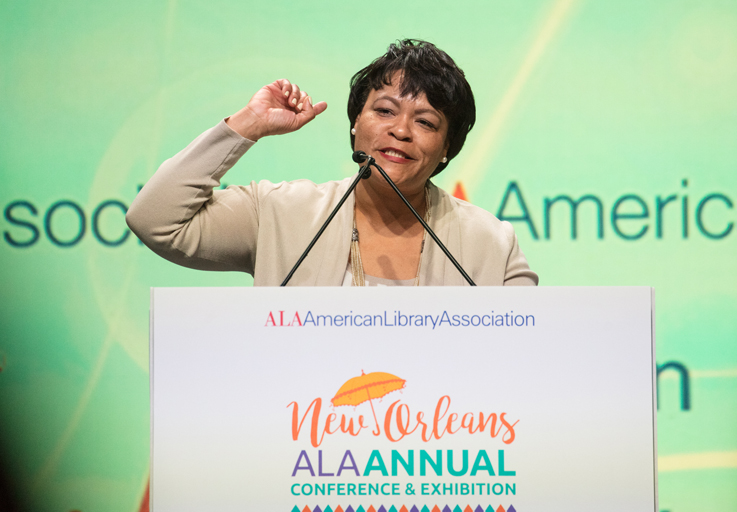 New Orleans Mayor LaToya Cantrell gave a rousing shout-out to libraries—recalling how, in June 2006, ALA's was the first convention to return to New Orleans after Hurricane Katrina.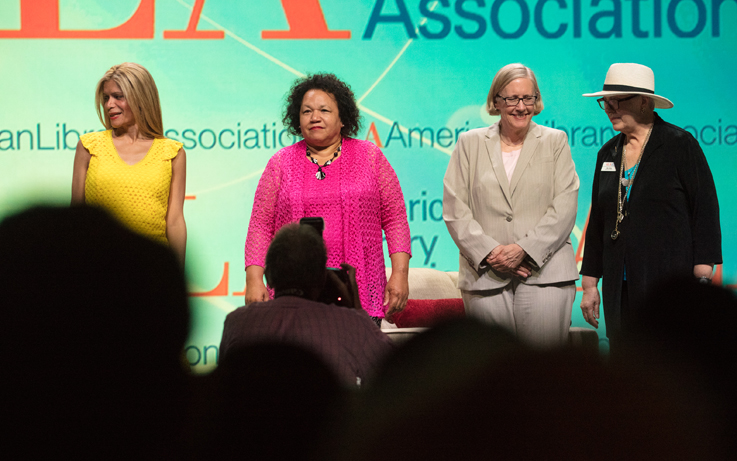 Faces of ALA (l. to r.): Incoming President Loida Garcia-Febo, 2019–20 President-Elect Wanda Brown, Treasurer Susan Hildreth, and Executive Director Mary Ghikas.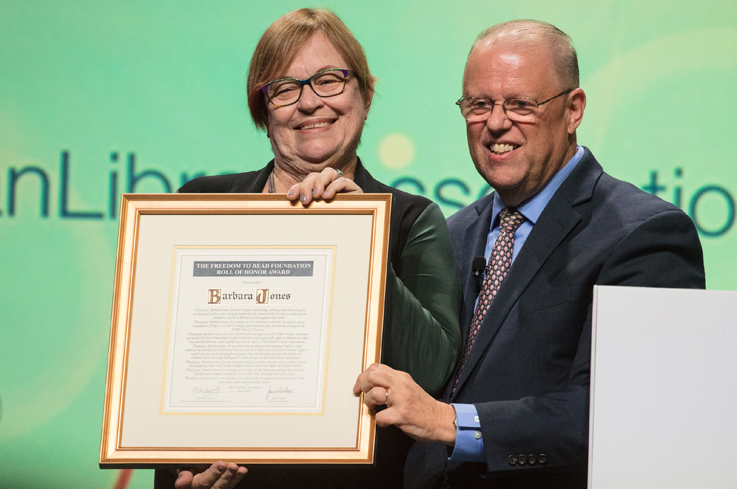 Neal presents the 2018 Freedom to Read Foundation (FTRF) Roll of Honor Award to Barbara Jones, 2009–15 director of the ALA Office for Intellectual Freedom and FTRF.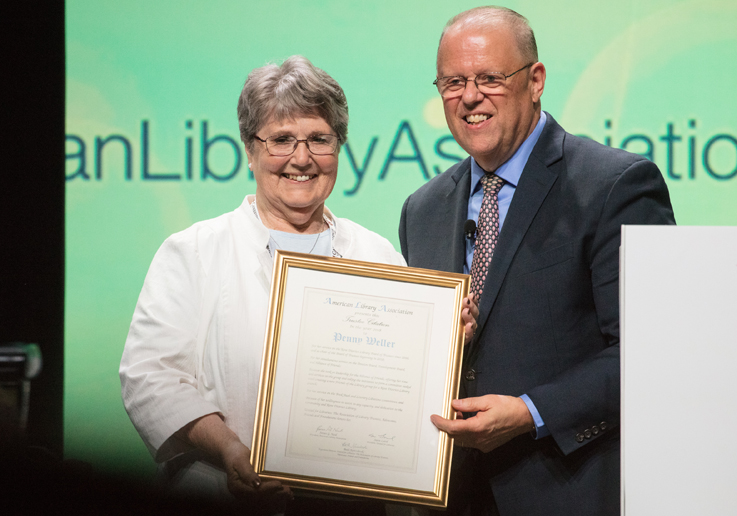 Neal and Penny Weller, Trustee at Kent District Library (KDL), Kent County, MI, who was awarded the 2018 ALA Trustee Citation by ALA and United for Libraries.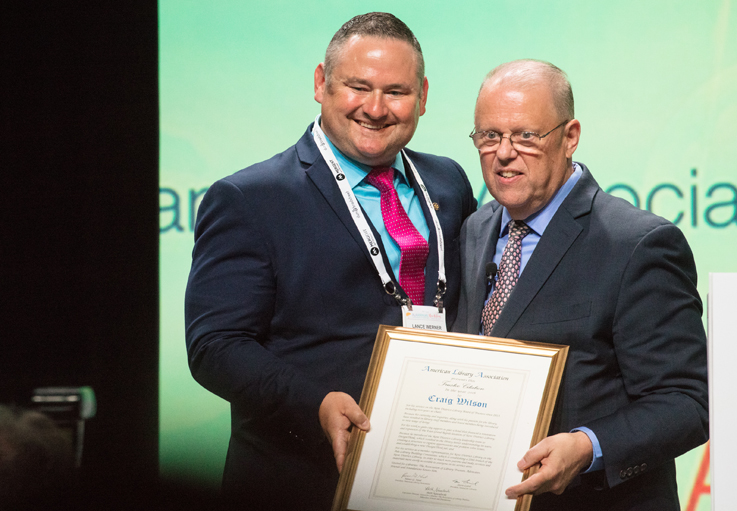 Lance Werner, KDL Director (as well as LJ's 2018 Librarian of the Year and a 2016 Mover & Shaker), accepts the second 2018 ALA Trustee Citation for KDL Trustee Craig Wilson.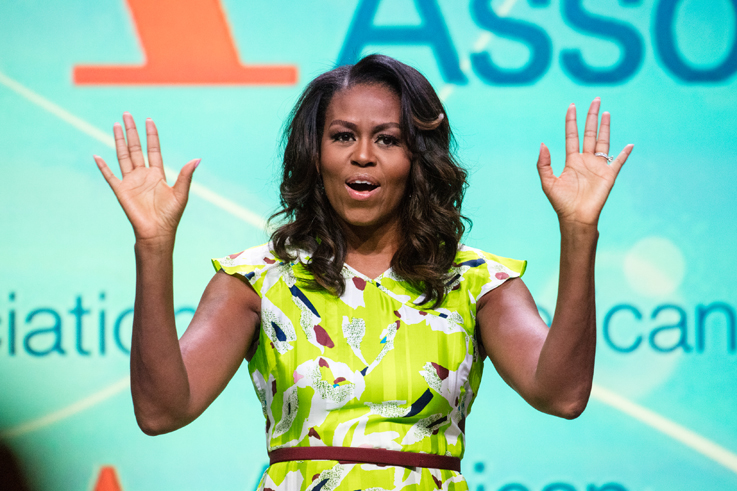 Former First Lady Michelle Obama greeted a wildly enthusiastic crowd, some of whom had been waiting on line for seats since 7:30 that morning.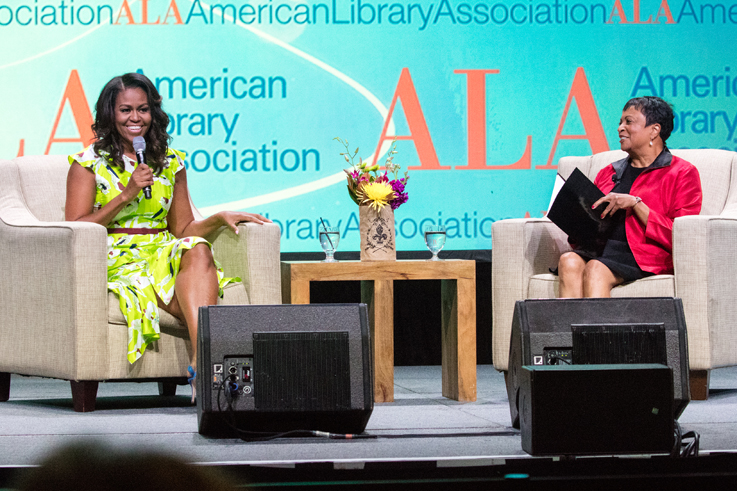 Obama settled in for a lively, warm interview with Librarian of Congress Carla Hayden.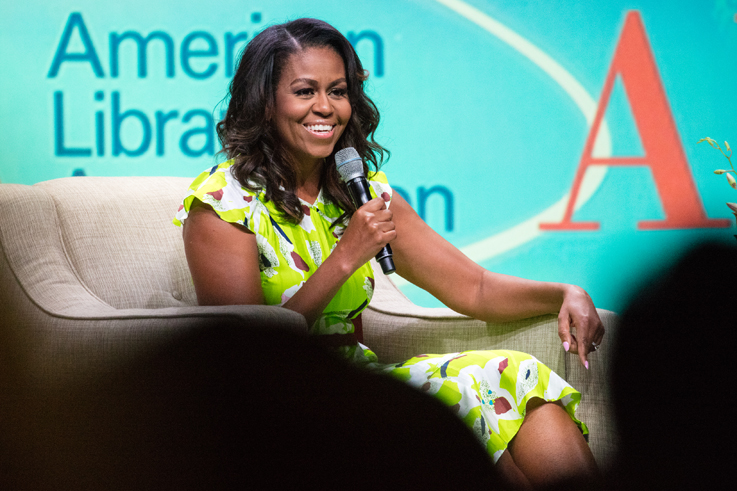 Obama spoke engagingly about life as a working mother in the spotlight, the importance of a tight circle of friends, her upcoming memoir Becoming (Crown), and more (for full coverage of the conversation, see "Michelle Obama Talks Books, Values, and Doing Pushups with Bishop Tutu | ALA Annual 2018").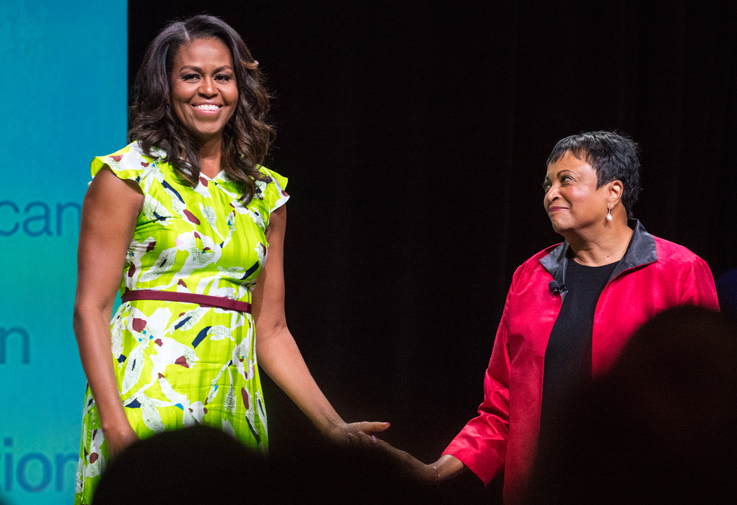 Obama and Hayden, acquaintances from early days in Chicago, easily won over the crowd.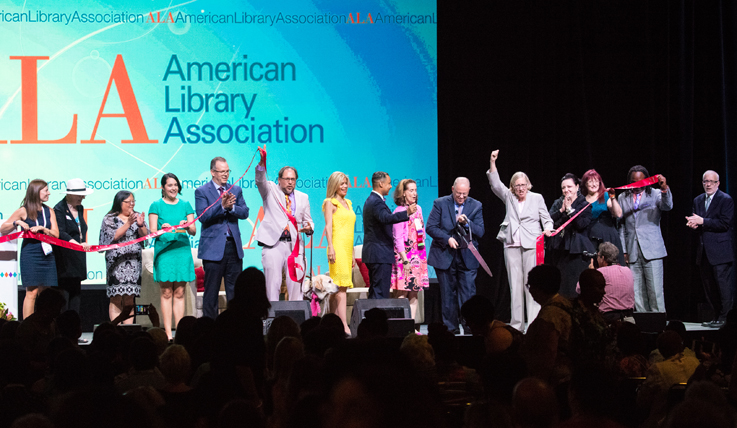 Neal, accompanied by an exuberant lineup of ALA officers, cut the ribbon to mark the official opening of exhibits and let the good times roll!