Buoyant breakfast celebrates San Francisco Public Library, Gale/LJ Library of the Year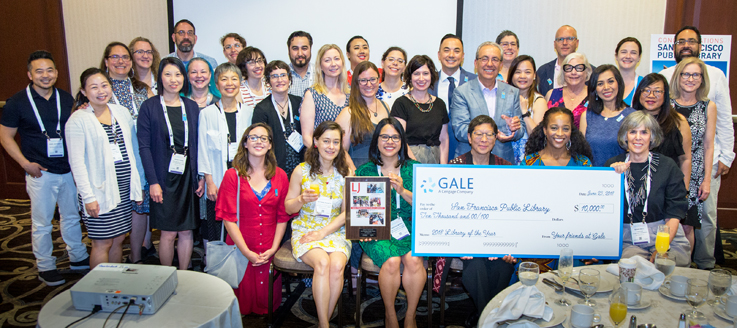 Administration, employees, and fans of the San Francisco Public Library (SFPL) gathered at a breakfast reception on Saturday, June 23, at the Hilton New Orleans Riverdale, to celebrate the library's Gale/LJ 2018 Library of the Year win. The award, sponsored by Gale Cengage Learning, honored all that makes SFPL an integral, vibrant component of its community (for more about the library, see "The Human Touch"). All photos ©2018 George Long.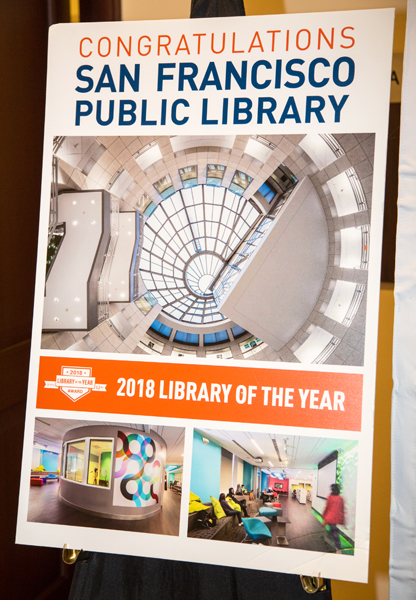 LJ editorial director Rebecca Miller started off the morning with exuberant words for SFPL.
Gale's Brian Risse proposed a breakfast-worthy toast to the library.
Acting San Francisco City Librarian Michael Lambert, who stepped into the role upon former City Librarian Luis Herrera's retirement, thanked the crowd.
Herrera, whose efforts helped propel SFPL to the top of its game, was on hand to share the honors.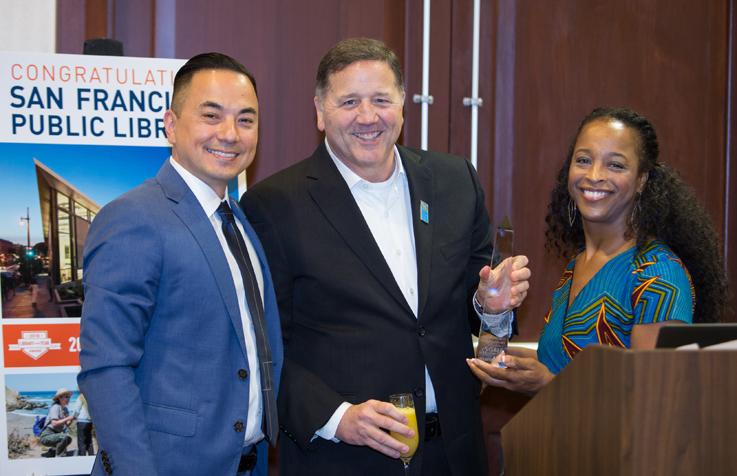 Lambert (l.), Risse (c.), and Dr. Mary Wardell Ghirarduzzi, President of the SFPL Library Commission, admired the library's crystal prize.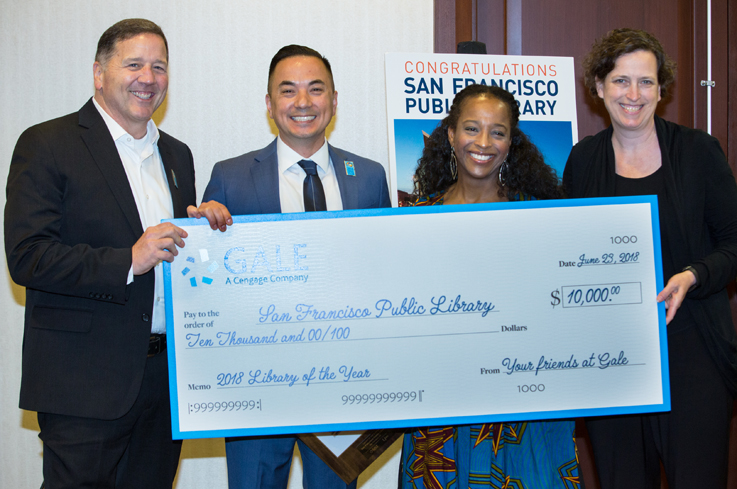 Risse (l.) and Miller (far r.) presented Lambert and Wardell Ghirarduzzi with a check for $10,000.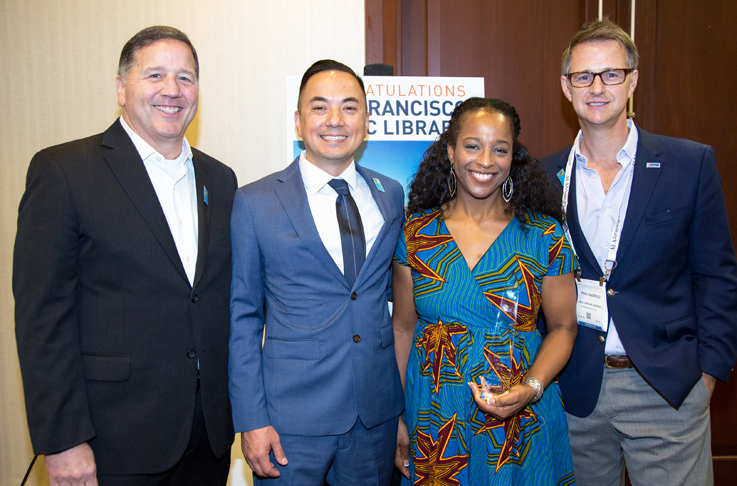 Gale's Risse and Senior VP and General Manager Paul Gazzolo (far l. and far r.) joined Lambert and Wardell Ghirarduzzi.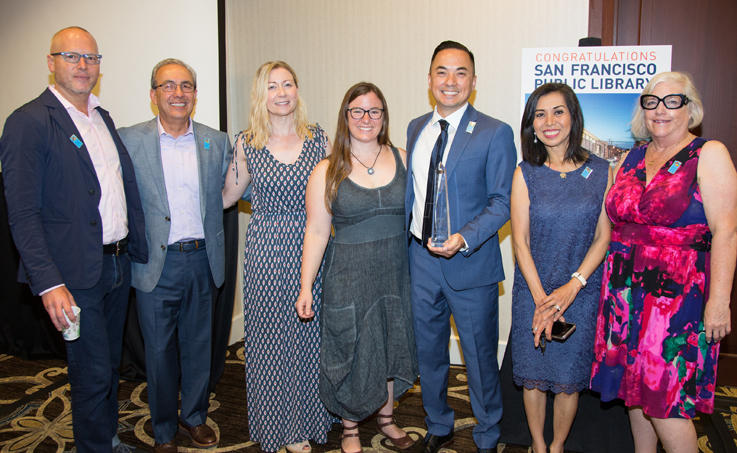 SFPL leadership stood up to celebrate their win. Shown l.-r. are: Tom Fortin, Chief of Main; Herrera; Maureen Singleton, Acting Chief Operating Officer; Cathy Delneo, Chief of Branches; Lambert; Almer Castillo, Executive Assistant to the City Librarian; and Sue Blackman, Commission Secretary.