Lisa Grunwald's Time After Time is a magical love story, inspired by the legend of a woman who vanished from Grand Central Terminal, that sweeps readers from the 1920s to World War II and beyond.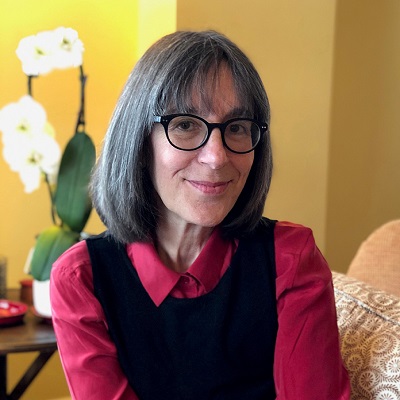 Lisa Grunwald
Photo © Jonathan Adler
Lisa Grunwald's Time After Time is a magical love story, inspired by the legend of a woman who vanished from Grand Central Terminal, that sweeps readers from the 1920s to World War II and beyond.

The editors at Random House sat down with the author to discuss the genesis of the novel, and the ways in which art and life intersect.

How did you come up with the idea behind the novel?

Serendipity is everything. For my previous novel, I needed to know what it would have been like to arrive in New York by train in the 1950s. So I was in the library stacks at Columbia when I found a 1946 book simply titled Grand Central.

Perfect. I fanned through the pages the way you do and landed on a few paragraphs about a beautiful young woman who appeared one morning at four a.m., lost and confused, by the gold clock in Grand Central. A gateman offered to walk her home, just a few blocks away, where she lived with her aunt. This is from that book:

As they cut across the avenue, the girl fell silent. For the next block or so she uttered not a word. And when he had turned the corner and walked a few yards eastward, the gateman discovered that she was no longer at his side.

According to the story, the gateman doubled back, trying to find her, looking in doorways, more and more agitated. Finally, he went to the address where she'd said her aunt lived.

Though it was still the dead of night [he] rang the bell. A terrified old woman came to the door. He told her everything. And she replied: "It happens this way every year. She was my niece. She was in a gas explosion when Grand Central was being built . . . and thirty-eight years ago tonight—she died."

I don't know how I would have spent the last eight years of my professional life if I hadn't read those words. But I did, and I never forgot them. This novel is the result.

How has your personal life informed the emotional themes behind the characters of Joe and Nora?

I had been working on this novel for more than a year before I realized I was writing about my own life. I don't mean I've ever experienced anything supernatural (except once, possibly, but that's another story). And I don't mean my husband, Stephen, would have the faintest idea what to do in the control tower of a train station.

But like Joe and Nora, we did meet somewhat magically—in our case, on a blind date that led us to get engaged four months later. And like Joe and Nora, we have learned what it's like to live with physical restrictions and the practical and emotional challenges they bring.

I was diagnosed with multiple sclerosis in 2008 and had a number of unrelated operations between 2012 and 2014. Because of all that, and the fatigue and imbalance that come with my MS, Stephen has had to get used to coming home to a wife who's usually in bed and, more often than not, too tired to get up and have dinner with him, let alone to go out.

But while my world has gotten smaller, Stephen's bursts at the seams. As editor-in-chief of Reuters, he travels all over the world, and is invited to all manner of conferences, cultural events, and dinners. I wish I could go with him, but I do the next best thing, which is to urge him into the night and onto those transatlantic flights.

Fact and fiction don't always mesh, but the parallels helped me find the emotional center of this novel. Like Stephen, Joe is steadfast. Like me, Nora learns to live in a circumscribed world. Joe helps Nora accept her limitations. Nora helps Joe pursue his freedoms.
Writers are always urged to write about what they know. For all the differences of time and place and backgrounds and cosmic events, it turns out that Joe and Nora's struggles with love and freedom are what I know.
---
"Here is a glorious novel to savor and return to again and again. I fell in love with Joe and Nora, star-crossed lovers from a time when women wore gloves, men wore hats and a train ticket could change the course of your life. The spectacular Lisa Grunwald has written a classic story of fate, true love, art, and chance with truth and beauty. You will want to share it with every reader you know." —Adriana Trigiani, bestselling author of Tony's Wife

"I utterly loved this clever, charming, hopeful tale of true love against all odds." —Ariel Lawhon, New York Times bestselling author of I Was Anastasia
"I'll never again set foot in Grand Central Terminal without looking over my shoulder for Nora and Joe, or marveling at the station itself—a backdrop as intriguing as the love story that unfolds beneath its star-studded ceiling." —Georgia Hunter, New York Times bestselling author of We Were the Lucky Ones
Want to read Time After Time with your book club?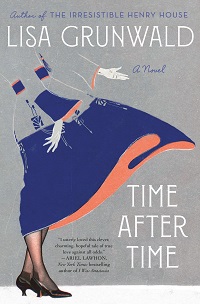 Click to download the Book Club Kit, featuring discussion questions, fun facts about Grand Central Terminal, recipe cards for drinks and snacks to make at your book club event, a playlist inspired by the novel, and more!

For More Book Club Picks, Download Our Newest Book Club Brochure.

Click to request an ARC of Time After Time While supplies last, US librarians eligible only.

Click to Read an Excerpt from Time After Time.

Click to Watch a Video of Lisa Grunwald Speaking to Librarians at the Penguin Random House Open Book Event.

Learn more about Time After Time and Lisa's other books at LisaGrunwald.com, and follow her on Instagram and Facebook.

SPONSORED BY