Few leaders ever anticipate dealing with a crisis of epic proportions. But as recent events in higher education demonstrate, leaders whose fortitude was formed in such a crucible bring a unique skill set to the position.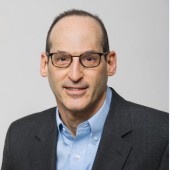 Few leaders ever anticipate dealing with a crisis of epic proportions. But as recent events in higher education demonstrate, leaders whose fortitude was formed in such a crucible bring a unique skill set to the position.
Sometimes a leader sees a crisis coming and takes pre-emptive action to prevent or mitigate the repercussions. As the recent admissions scandal in higher education demonstrates, there are other times when leaders are blindsided by a crisis and must immediately deal with the aftermath. Actions taken, depending on the situation, could mean protecting one's own position as well as seeing to the survival of the organization and support for all workers affected. How well a leader responds to a crisis, whether one on the horizon or one that suddenly and without warning engulfs the organization, depends on prior experience dealing with crisis situations. While each new crisis can take leaders into unknown territory, the experienced crisis leader is able to apply learned knowledge to shape an effective response. That means knowing how to prioritize action, who to bring into the response team, what and when to communicate up and down the chain, and how to tackle the task of restoring the organization to day-to-day operations. These vital skills are often learned and shaped by the crisis crucible.
CRUCIBLE MOMENTS
Leadership training may incorporate some aspects of crisis response. However, owing to the unpredictable nature of an organizational crisis, it would be a considerable challenge to equip current and aspiring leaders to deal with all the possibilities, let alone the mental and physical stress. Rather than try to get past and forget a crisis, I advocate for leaders to acknowledge and embrace their crucible moments. Whether a leader succeeds or fails in the moment, what matters most is harnessing the emotion and experience to learn to be a better crisis leader. The crucible, a vessel in which elements are transformed under intense heat, is a good metaphor for what leaders experience in a crisis. It tests their will and resolve, and in the process shapes their character and sets a path for responding to a future crisis. While successfully navigating a crisis is optimal, even in failure, good leaders learn important lessons. Each crisis is unpredictable, but those crucible moments make the difference in how leaders respond. It also helps to have a general understanding of the types of crises leaders face and recommended strategies to confront them. Those leaders who weather crises may actually be perceived by future employers as having a unique skill that is particularly attractive. That may be the big take away from the Carol Folt story.
TEST OF LEADERSHIP IN A CRISIS
For those less familiar with recent developments in higher education, Carol Folt was Chancellor for the University of North Carolina (UNC) system. Folt resigned in January, though it was likely the UNC Board of Trustees would have terminated her if she had not. Folt paid the price for her decision to remove from main campus the remnants of the controversial Silent Sam statue. While this sounds unfortunate, don't feel bad for Folt. No doubt you have heard of the the admissions scandal currently rocking higher education in general and the University of Southern California (USC) in particular. USC's prior president had resigned in the wake of a different scandal, involving a medical college professor who made a practice of assaulting his patients. Now USC was mired in an even deeper and publicly tumultuous scandal. They needed a new president who could lead the institution past this latest crisis. Who better for the job than an ex-chancellor who managed a highly publicized university crisis? No doubt Folt's many qualities as a high-level university leader contributed to her hiring, but it's likely that the crucible moment at UNC added to the potential of an already strong candidate.
WHEN FAILURE IS A STRENGTH
Some did question why Folt, whose tenure at UNC was considered a failure because she was ousted, was so eagerly sought for the position at USC. There are two reasons, to my way of thinking. First, consider the timing. Just emerging from their crisis, USC found the right candidate for that particular moment in time. Only time will tell if that was a mistake. Second, for leaders who have gone through the crucible, failure is perhaps viewed not as a weakness but a strength. Folt's reputation for confronting crises head on, often managing disputes between opposing parties, demonstrates a proven track record for tackling tough crisis situations, even when the outcome is less than wholly successful. That said, as is the case with any incoming leader, especially one emerging from a highly publicized campus controversy, Folt will need to work diligently to earn the trust and support of the USC community. Most library leaders will not face a crisis of the magnitude that Folt has, but they can gain confidence from her story to know that leaders can not only survive a terrible crisis, but emerge from it stronger and wiser—and quite likely an even better leader with a brighter career path.