Spending two days learning more about the process of cocreation and how it applies in libraries was inspiring and mind-shifting as the possibilities multiplied.
Cocreating with community for the greater good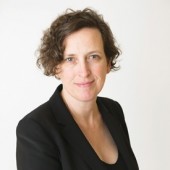 Spending two days learning more about the process of cocreation and how it applies in libraries was inspiring and mind-shifting as the possibilities multiplied.
The shift came about at LJ's annual Public Library Think Tank, held March 7–8 in Miami, FL, thanks to the partnership of the Miami-Dade Public Library and Miami-Dade County. The event is designed to highlight and fuel innovation in youth services as a strategic focal point for public libraries. We know that the future of libraries is being formed today through our connection to kids and teens.
This year, the Think Tank explored how libraries practice deep engagement with the teens and youngsters they serve as they imagine and develop tomorrow's library together. At the far end of that continuum is cocreation, in which those impacted by services and programs not only get to provide input that feeds into goal-setting but are involved in identifying problems and the how and why of tackling those issues.
I have mentioned cocreation here often in the context of the work of the New York Library Association Sustainability Initiative. There, it was used to break into new thinking on a big problem by bringing together people with a shared sense of urgency to develop a new approach.
Perhaps most important, cocreation disrupts top-down decision-making to extract new solutions from new sources and a more inclusive process. As Jess Rimington of Stanford University's Global Projects Center noted at the Think Tank, this is inherently "a very political act" that is about "distributing creative and decision-making authority according to how much people may be impacted by the outcome."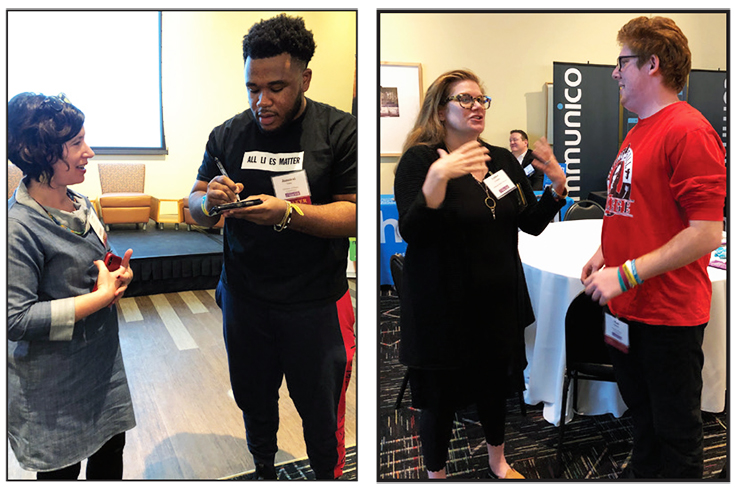 AT THE THINK TANK Christy Estrovitz, SFPL, and Amber Coughlin, Lebanon PL, NH (on l. in each photo), with March for Our Lives' Jammal Lemy and Matt Deitsch
In one example of historic and seemingly organic cocreation, the individuals who generated the March for Our Lives movement used a collective process to gain political momentum on the issue of gun control in response to the mass shooting at the Marjory Stoneman Douglas High School in Parkland, FL. Two of the contributors to Glimmer of Hope (Razorbill: Dutton), a book that documents the founding and development of March for Our Lives, shared their perspective with us in Miami. Everyone who has something to contribute can, noted Matt Deitsch. "That's the epitome of cocreation. It wasn't 'I have this one idea, we're gonna do it.' If we didn't have that infrastructure and strong community tie, we wouldn't [exist]." Also key to their process: a space to collaborate free of external expectations, and mentors who would aid their self-directed education without trying to drive it.
Libraries have always been part of their communities and are currently speeding toward deeper connection. Cocreation can be organic or intentional. In several Canadian systems, we learned, doing just that has transformed the approach to serving underserved and victimized communities in particular. In Connecticut, tweens guide collection development decisions. Teens curate art in Miami, help design space in San José, CA, and shape STEM programs in San Francisco. At the LA County Library, the strategy is guided by a philosophy that puts this type of community-led work first.
"We have a long history of cocreating and sometimes coconspiring for the greater good," noted Skye Patrick, director of the LA County Library and LJ's 2019 Librarian of the Year. But what does it take to achieve it organizationally? The directors present at the Think Tank agreed it takes humility and organizational openness to the ideas of others. "I don't have all the answers," Patrick said. "I have never had all the answers."
Fortunately, she doesn't have to. "If the people lead, the leaders will follow," Patrick said. "Everyone is a leader. They are just waiting for the opportunity."