Some higher education institutions will struggle to survive over the next decade. The outlook for mega-universities could hardly be more different. They continue to add students, but what impact is this growth trend likely to have on future academic librarians?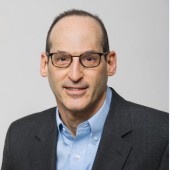 Some higher education institutions will struggle to survive over the next decade. The outlook for mega-universities could hardly be more different. They continue to add students, but what impact is this growth trend likely to have on future academic librarians?
When I wrote my last column about the troubling situation of small colleges, those that have fewer than 1,000 students and are challenged by high tuition and low endowments, I hardly thought I'd be writing next about the exact opposite type of institution. While academic institutions of all sizes are wondering how the projected decline of the traditional 18-22-year-old college student demographic will impact their revenue stream, another type of institution is gleefully enrolling as many students as it can at an unprecedented pace. Unlike institutions that have physical limits on the number of students we can enroll or limit enrollment for educational or selectivity goals, the emerging class of mega-universities appear to have few if any such limits. That's primarily because their growth market is the online, non-traditional learner. The vast opportunity that lies within this mostly untapped demographic is accurately depicted by Michael M. Crow, president of Arizona State University, with 95,000 students (28,000 online), when he said, "The shortage of students is a fallacy.… The number of Americans with some college but no degree presents an unbelievable market… [that] brick-and-mortar campuses are not equipped to recruit, or serve."
WHAT IS A MEGA-UNIVERSITY?
In 1963 Clark Kerr, at the time president of the University of California system, coined the term "multiversity." It was an early acknowledgement of the expanding role and size of the American university, from mostly a one-campus institution to one encompassing multiple campuses and research centers. Even with his vision, could Kerr have imagined single institutions with such massive enrollments? While there's no official definition of a mega-university, there are examples to illustrate what gives an institution that status. Take Southern New Hampshire University, for example. Like other mega-universities it has mega-enrollment, with 92,000 students. Another mega-university, Western Governors, has 88,000. According a Chronicle of Higher Education article about mega-universities, that's more than the 14 institutions at the top of the U.S. News & World Report rankings combined. Though some of them have a physical campus, such as Southern New Hampshire and Liberty University, online educational programs are critical to the emergence of mega-universities.
HIGHER ED FOR THE AGE OF AMAZON
There's more to the mega-universities than student bodies composed of vast numbers of online learners. These institutions are taking radically different approaches to higher education. Rather than attempting to appeal to traditional 18-22-year-olds, mega-universities target the adult learner, particularly those who are already employed and either need to start a degree or complete an unfinished one started long ago. Upon examination, it's tempting to draw comparisons between mega-universities and mega-retailers. Consider some of the following:
Make enrollment, registration, course completion, and other aspects of learning as convenient as possible in a way that appeals to busy, mobile lifestyles;
Beat competitors on cost and selection to create an unbeatable combination that makes for satisfied customers who are loyal to the institution;
Focus on the most popular, marketable degrees that students perceive as high value, and leave the highly specialized, costly to deliver, low-appeal majors to others;
Create an "I don't have to think about it" approach so that students have fast and convenient access to online support that takes care of problems to make sure they can enroll and stay enrolled without facing hassles, delays, or anything else that detracts from the experience;
Build brand recognition as a low-cost and convenient alternative to traditional brick and mortar colleges so that prospective students instantly recognize a mega-university as an affordable alternative.
Design for low-threshold access so that the maximum number of people have eligibility, as evidenced by mega-universities' embrace of competency-based education.
I experienced this first hand when the University of Maryland's University College (UMUC) targeted my town as territory for its online programs. It was impossible not to notice a media blitz design to build brand recognition. From ads on public transportation and television to ones that showed up constantly online, this was a move to compete with every local campus as well as all the other mega-universities. Anyone contemplating higher education, particularly for degree completion, could hardly miss being reached by the UMUC campaign. Though it's hard to definitively claim that mega-universities have intentionally taken cues from mega-retailers, it is hard to avoid noticing similarities in their offering of online higher education at scale.
SQUEEZED AT BOTH ENDS
While online is the primary delivery platform, mega-universities, not unlike some mega-retailers, continue to offer a brick-and-mortar option, though at much smaller scale. That may signal that the traditional campus is still a viable option for many students, primarily the traditional 18-22-year-old demographic projected to shrink over the coming decade. Levels of competition for those students are likely to ratchet up, no doubt contributing to the demise of even more small colleges. Regional universities that fail to establish a foothold in the online world or whose programs are indistinct are also targets for extinction. If their growth pattern continues, it's likely mega-universities will squeeze out more non-competitive small colleges while dominating the market for large-scale online learning at the other end of the spectrum.
If this leads to significant fallout, how would a higher education landscape dominated by mega-universities impact academic libraries? There's no one model, but mega-universities do have academic libraries. One library that serves 100,000 or more students, as opposed to dozens of small academic libraries serving less than 5,000 students each, has the potential to negatively impact employment opportunities for academic librarians. With little or no need for unique special collections, legacy collections, or intensive research support for the vast majority of their students and faculty, these future libraries might be lightweight, limited operations, focusing primarily on the delivery of e-content and rapid on-demand user support. Much like their parent institutions, these libraries would emphasize convenience, simplicity, and personalized service. Traditional academic libraries will certainly persist, but it's almost a certainty that the spread of the mega-university will create significant change for academic librarians.