No matter what your teaching responsibilities are in higher education, you likely have opinions about extra credit. The challenge for librarians is how to deal with extra credit when they have no control over it.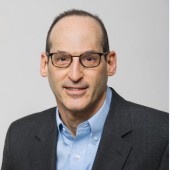 No matter what your teaching responsibilities are in higher education, you likely have opinions about extra credit. The challenge for librarians is how to deal with extra credit when they have no control over it.
Imagine the excitement I felt when my library workshop room started to fill up. This had never happened before. Maybe the word was finally circulating among students about how good my workshops were. Just as I was congratulating myself for coming up with such an irresistible session, not to mention my promotion efforts that resulted in a great turnout, a student's question brought me crashing back to reality: "Where's the sheet we fill out so our instructor will know we came to get the extra credit?" What? My reaction mirrored what any academic librarian would feel in that situation. Elated to have the opportunity to engage with a room full of students, but feeling mixed emotions about why they were there. Did an instructor think their students would benefit from my workshop or was this just a simple, no brainer solution to the extra credit problem?
HOW TO HANDLE IT?
Most academic librarians, unless they teach a formal graded course, are rarely asked by students for extra credit opportunities. Those who instruct graded for-credit library courses, or serve as adjuncts at their own or other institutions, have likely encountered student requests for extra credit opportunities for grade improvement. If so, they may create ways students can obtain it or flatly refuse to offer extra credit assignments—the latter being my own practice. For those instructors who offer extra credit, it is often in the context of incentivizing students to take on activities, particularly outside-the-classroom learning, they would otherwise be unlikely to pursue. Library learning, for many faculty, is an ideal opportunity for enticing students to explore beyond their regular assignments.
Our literature does not have much to say about the academic library as a target for extra credit activity. The only article I discovered on this topic had little to say about the mechanics or implications of establishing extra credit assignments with faculty. The dearth of discussion about extra credit library assignments leaves academic librarians with few solid guidelines for how to best collaborate with faculty to develop them, or how to handle those tricky extra credit situations.
MIXED EMOTIONS
Academic librarians, when privy to a faculty member's plan to offer their workshop or consultation assistance as an extra credit option, may relish the idea of serving as an incentive and the extra traffic it brings. It's hard to disapprove when someone else markets your services for you. When academic librarians are clueless that they are being served up on the extra credit buffet, the outcomes may be less satisfying. For instructors, extra credit is a pro and con dilemma that can leave them with mixed emotions. On one hand, they want students to succeed, and extra credit may make the difference. On the other hand, it is an unsatisfactory practice when applied only to placate aggressive students in search of a better grade or, worse, as a second-chance for those whose poor work or practices have put them at risk of failing. Academic librarians should consider how they could work proactively with faculty to help them develop purposeful extra-credit library assignments that contribute to students' growth as digital citizens.
EXTRINSIC CARROTS
In an essay on the "extra credit question," Dora Dunn discusses what instructors should consider when contemplating whether they will want to offer extra credit. On the plus side, extra credit can be a significant motivator for some students. It can encourage them to try something new, attend a program, see an exhibit, discover a new destination, or go the extra step to learn something new. These accomplishments are pleasing to educators, but the joy is diminished by knowing what's motivating the students is an extrinsic incentive rather than the student's own intrinsic thirst for discovery. These "extrinsic carrots," as Dunn calls them, are "hollow victories" that may or may not contribute to learning. Extra credit can lead to negative consequences and Dunn identifies more than few "what not to do" examples. If instructors are going to incorporate extra credit into a course, Dunn advises that they should decide in advance what the activities are, link them to course learning outcomes, and incorporate it all into the syllabus so students know up front what their options are. Considering the typical library extra credit project, more instructors need to follow Dunn's advice.
WHAT'S A LIBRARIAN TO DO?
As Dunn suggests, faculty should thoughtfully construct extra credit activity in a way that offers students a productive learning outcome. Sending a student to take a picture with a librarian at a service desk or requiring students to have a librarian sign a piece of paper documenting that the student visited and spent time in the library are good examples of wasteful library-oriented extra credit assignments. I've encountered both and they are pointless for library learning, even if the students actually do what they are supposed to. The challenge for academic librarians is how to effectively react when encountering these hollow extra credit assignments. Bringing it to the faculty member's attention is the desired course of action, but that may intimidate an academic librarian. Perhaps the best course of action is to appeal to an instructor's desire to offer well-designed extra credit activities that boost learning. Taking a cue from Dunn, librarians might:
Proactively design, develop, and offer to faculty pre-packaged library assignments with discipline-specific learning outcomes and grading rubrics that can more easily be implanted.
Work with library colleagues to develop a standardized response, with recommendations, to instructors who unleash students on the library with poorly designed extra credit activities.
Provide standardized language about a library extra credit assignment that faculty can insert into a course syllabus or learning management platform—for example, instructions for how to set up a consultation with a librarian.
Recommend a point scoring system for different types of library extra credit assignments, such as five points for using a database, ten points for using primary research documents in the archives, or 15 points for attending a library workshop.
Perhaps the starting point for a team of academic librarians could be a conversation about extra credit assignments, what they've encountered, how they have responded, and what can be done going forward to best contribute to the effective use of the academic library as an extra credit resource. That might generate additional ideas for better library-based extra credit assignments and strategies for working with instructors to develop and implement them. Or, as Dunn suggests, academic librarians might just decide to say no to playing the role of extra credit haven. Any of these actions is preferable to experiencing another head shaking, moment-of-disbelief, who-thought-this-up extra credit library assignment.