Why do many academic librarians have a problem referring to their students, faculty, and staff as customers? Public librarians are so over that, and they are benefitting from it.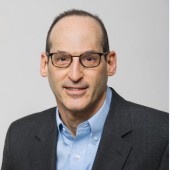 Why do many academic librarians have a problem referring to their students, faculty, and staff as customers? Public librarians are so over that, and they are benefitting from it.
There is a longtime trope in the library profession that academic librarians maintain a superiority complex when it comes to their public library counterparts. Our public colleagues are known to feel disrespected by academic librarians. Is it because academic librarians with additional advanced degrees feel more accomplished? Do academic librarians believe working side-by-side with faculty to educate students is more highly valued than leading a story time? It's difficult to say exactly how prevalent this mindset is among academic librarians or whether it exists at all. Based on the conference hallway conversations and tweets, public librarians harbor negative feelings about their belief that academic librarians disrespect and demean them and their work. My past encounters with and exposure to public librarians, their work, and their libraries confirm that only a foolish and uninformed academic librarian would perceive public librarians as inferior in comparison to themselves. One way in which public librarians serve as a model for their academic colleagues is a profound commitment to high quality customer service. What makes a difference is the way public librarians embrace their community members as customers. Many academic librarians, to their own detriment, have chosen to distance themselves from the C-word.
COMPLETE COMFORT WITH THE C-WORD
At the 2019 American Library Association (ALA) conference I attended two sessions delivered by public librarians. What amazed me was how completely comfortable public librarians are referring to their community members as customers. Librarians from Florida's Orange County Library System shared their approach to creating a customer-driven service culture. The term "patron" or "user" appeared absent from their vocabulary. A public library director from St. Louis, discussing how to manage staff member incivility, used the term customer exclusively to describe the library's user population. How is it that public librarians have easily adopted "customer" while so many academic librarians remain repulsed at the notion of referring to a student or faculty member that way? It's possible that public librarians are influenced by library systems such as Howard County or Los Angeles County, where the organizational culture is centered by a strong, customer-focused service model. Why is it that public libraries, having absolutely no more profit motive or business orientation than an academic library, are perfectly fine with the C-word? Whatever the reason, academic librarians need to explore what drives their discomfort with it.
SENSE OF PRIVILEGE
My conversations with academic librarians who state their objection to the C-word suggests they regard its use as lowering themselves, as if it is somehow beneath their dignity as academics to refer to their community members in corporate-speak. They, unlike their public library colleagues, work in a special, lofty setting dedicated to higher learning. "Customer," they point out, is the terminology of for-profit businesses and those trying to wrangle a consumer into buying products. The irony of this is that colleges and universities are selling something called education, while public libraries sell nothing at all, excepting perhaps branded fundraising items. Higher education buys scholarship and sells learning, and most institutions work hard to gain customers that we refer to as students, who give us their money in exchange for credentials. Nor can one ignore the irony of multiple library services derived from customer innovations emerging from the for-profit sector. Think virtual chat services, user experience librarians, plus checkout stations, kiosks, and vending devices to support self-serve convenience. If academic librarians work for institutions that sell goods and they personally embrace customer-driven technology every day, why do they so strongly resist the term or think they are above serving customers?
CONSIDER THIS SCENARIO
Let's say your patron, community member, or whatever your preferred non-customer label is for this person, comes to the circulation desk to pick up a book on hold. For some reason, staff members are unable to locate the book. Someone misplaced it or otherwise failed to get the book on the hold shelf. Now what? Do you treat this person as a patron or a customer? At that exact moment academic library staff must understand exactly what emotions that person is feeling and what needs to happen for effective problem resolution. It could just as easily involve a librarian who is late or missing for a scheduled research appointment, or leaves a class waiting for their librarian instructor to arrive. If you think these people are not your customers, then you ignore, at your own peril, what's involved in delivering great customer service. Operating on the premise that you don't sell a product or run a business means nothing to that person in that moment. What they want is for you to treat them like an appreciated customer who needs the damn thing fixed right now. Acting merely apologetic, disengaged, or even worse, as though their problem is hardly your responsibility, is a surefire way—to put it bluntly—to lose a customer who will likely create negative buzz about your library.
I GET YOUR POINT
None of this is to suggest that academic librarians will suddenly see vast gains in the quality of their public services if they decide to accept the C-word as a primary choice for describing students, faculty, and others who visit their libraries. What will matter is being more open to adopting the mindset and practices that drive organizations to elevate the community member experience through customer-oriented services. Thinking that way in no way obligates academic librarians to become profit-motived sales representatives. Still refuse to use the C-word? I'm fine with that. I rarely invoke it myself simply because I prefer "community member," but I don't reject using it owing to a pretension that it's beneath my dignity as an academic. If I can learn something about improving the library user experience, wherever it originates from—business or otherwise—I'm absolutely going to take advantage and integrate that into my practice.
HERE'S MY PLEA
All I ask is that academic librarians take a cue from their public library colleagues to be more customer-driven and accepting of customer terminology. Stop dismissing out of hand ideas and practices for great customer service simply because they originate from business or suggest an imagined acquiescence to a corporate mentality. When you hear a fellow librarian, public or otherwise, talk about their customers, don't go getting all sanctimonious owing to some holier-than-thou beliefs that academics must resist corporate-speak or some similar nonsense. All librarians in all sectors of the profession share a common interest. We all want the people who come to our libraries to have the best possible experience: One that compels them to return, to share their experience with their friends, and to make the library their number one destination for learning, study, and cultural engagement. So if I refer you to an article, "How to Deliver Great Customer Service," from a business magazine, consider reading it.
Sari Feldman said the following in an interview with LJ:
We've brought a lot of the best ideas from business and culture outside of the field and then said, "How does this improve customer service? How does this get our customers excited about libraries?
Feldman is a former ALA president, as well as Public Library Association president. As the director of the Cuyahoga County Public Library she led incredibly successful fundraising campaigns, achieved LJ's highest distinction for public libraries–a 5-Star rating–for ten straight years, initiated the successful "Libraries Transform" public-awareness campaign for ALA, and the list of incredible accomplishments goes on and on. Feldman is good with the C-word. How about you?